Reviewing Saigon District 1 Hot Tocs On Nguyen Phi Khanh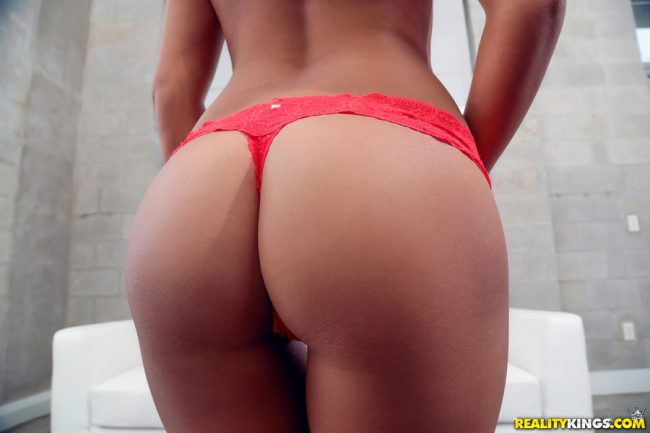 Today we will be reviewing Saigon District 1 hot tocs on Nguyen Phi Khanh Road. We have discussed these before in our GuysNightlife Saigon mongering guide but want to take a closer look at them today.
Some may not be aware of what a Vietnamese hot toc is so let us explain. They are basically oral sex brothels using barbershops as a front.
The Nguyen Phi Khanh hot tocs are essentially blowjob bars where you go in to get your dick sucked. They are pretty much the same was what you find at Benny's which is the most popular blowjob bar in Ho Chi Minh City.
During this review we will tell you more about where this street is located, what to expect when you visit them, the prices, and the girls as well. Hopefully by the time you finish reading it you will have a better understanding of what to expect and can decide whether you want to visit them or not.
If you found this page even though you would prefer to get free sex instead then check out our Saigon dating guide for foreign men.
Location Of Nguyen Phi Khanh Hot Tocs
We have included a map here to point you directly to Nguyen Phi Khanh Road in Saigon's District 1. This street full of hot tocs is not at all far from Benny's, and it is also close to this bar, though you won't be getting any blowjobs at that one.
Most will enter this street from the Benny's/Pham Ngu Lao side of the road and after you get a hundred or so meters into it you will start to notice men sitting out in front of doorways. They might wave or call out to you, they are the touts working at the handful of hot tocs.
Unlike some touts around the world they aren't pushy at all, they are just letting you know where the business is located. If you want to go in they will stand up and let you in and you will walk up to the 2nd floor to be introduced to the lineup of girls.
There really is no reason to mention any of the specific hot tocs on Nguyen Phi Khanh by name. Thien Phu and Tuan Tam are a couple of the names, but you won't even notice signs or anything like that when you are here.
They all have similar prices and the lineup of Vietnamese ladies giving blowjobs can change often. Since they are all basically next door to one another and you are allowed to check out the girls and walk out for free if you don't like them you might as well look until you find the right one.
The rooms generally have a similar set up, though some are nicer than others. A couple just have one big room with some partitioned off cubicles.
In the cubicles you find a massage table with a sink by the head, remember these are barbershops and hair dressers, or so they like to believe. A couple of them have fully private rooms, one on the far end of the road on the right side does.
The Prices For Blowjobs In District 1
The price for a blowjob on Nguyen Phi Khanh will be the same as the other hot tocs in Saigon's District 1. Foreigners will be expected to pay 400k, which is around $18 at the current rate of exchange.
Some theorize that the local Vietnamese guys pay less than that, but 400k is definitely the standard price for foreign men. All of them charge the same, and it is the same price over at Benny's as well.
How Hot Are The Vietnamese Ladies?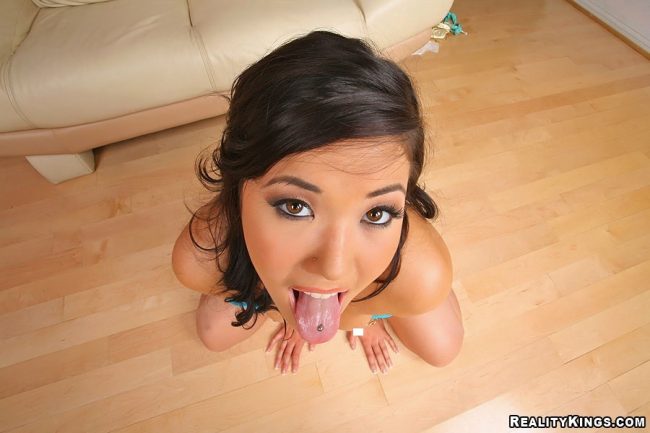 The lineups of Vietnamese ladies at hot tocs can vary, each should have anywhere from 5 to 15 girls working. If you don't speak up they may choose a girl for you, but you can request a specific one if you like.
You shouldn't expect any truly stunning ladies to be sucking dick for these prices, but you can find some cute ones around. They also tend to hire girls who have decent sized boobs as well.
Can You Have Sex At Hot Tocs?
Surely it has been done before but these are mostly blowjob bars and not really brothels. Even at the Vietnamese massage spas around town most of the ladies prefer to give handjobs or blowjobs than a full service sex massage.
If you did want to have sex you could offer a tip and see if they say yes. Often times the girls will pull their panties down before they start to give the blowjob, you might be able to do a little fingering but make your move slowly to make sure the girl is OK with it.
If you did want to have sex try and visit one with the fully private rooms, that way the other girls won't know what the lady you choose is doing with you. If you prefer sex to blowjobs then hop on Vietnam Cupid and try to find some horny girls who want to have some fun also.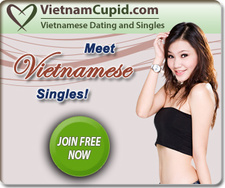 Should You Visit Nguyen Phi Khanh In Saigon?
Vietnam is a weird country for mongering. The freelance prostitutes are known to be pretty tough to deal with and are also pretty expensive.
The happy ending massage and hot tocs are much better value, at least if you like blowjobs. One of the best parts about going to Nguyen Phi Khanh Street in District 1 is all of the options you have.
Where as if you go over to Benny's it is sort of isolated by itself and you don't really get to pick and choose which girl you want. They do have a pretty good lineup there, but it is nice to have some variety to choose from.
On Nguyen Phi Khanh you have maybe 30 to 60 different sexy Vietnamese ladies to choose from at any given time. If you visit one blowjob bar and don't like the selection of girls move on to the next until you find the right one.
There aren't any stunners, but there are plenty of above average girls here. For more tips on how to get the most out of the nightlife here check out our guide to mongering in Vietnam.
Hopefully this review of Saigon's District 1 hot tocs on Nguyen Phi Khanh was helpful to you.