Scams & Sex At The Patpong Red Light District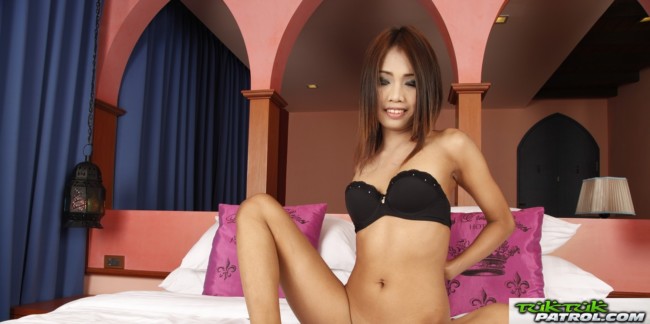 Today we are going to talk about how to avoid scams and have sex at Patpong's red light district. Over the years this part of town has got a pretty bad reputation for ripping off tourists, deservedly so.
We will give some tips on how to avoid getting scammed at Patpong. The red light district offers lots of sex, even live sex shows, but often times you end up paying a lot more than you expected.
But once you know what to avoid and how to say no you really don't have much to worry about. This is a fun spot to visit for a night while you are in town, but it is definitely not one of the more popular areas listed in our GuysNightlife Bangkok red light guide.
Lets start out with the logistics of the area and tell you how to get there. Then we will talk about how to avoid scams, and mention all that the nightlife has to offer. In case it sounds like a place that you don't want to visit we will even talk about how to meet Thai girls in Bangkok that aren't hookers as well.
Logistics Of Patpong Red Light District
Some guys will tell you that the Patpong red light district is so far away that you shouldn't try and visit. While it may not be directly in the lower Sukhumvit area where most tourists stay it is not that far.
You can take the MRT to the Silom stop or the BTS to the Sala Daeng stop and be really close to it. Or a taxi from lower Sukhumvit won't be expensive either.
The Patpong Go Go's are located on Soi 1 and Soi 2 and they aren't hard to find at all. There is also a popular night market here where you can find all sorts of things to buy starting at 7pm each night.
There are plenty of bars and restaurants around this area that aren't all about the Thai girls. It should be pointed out that there is a lot of Bangkok's gay nightlife here located on Silom Soi 4 and Soi Twilight.
If you walk down a soi and think there is a big lack of females present you probably are in the gay nightlife area. There are also ladyboy Go Go's in Patpong, particularly King's Castle I and II.
There are lots of post op ladyboys in those bars, if you are anti ladyboy it is probably best to pick a different Go Go. You could also check out Bangkok's Little Tokyo nearby, but if you aren't Japanese you probably won't have much fun there.
Live Sex Show Scams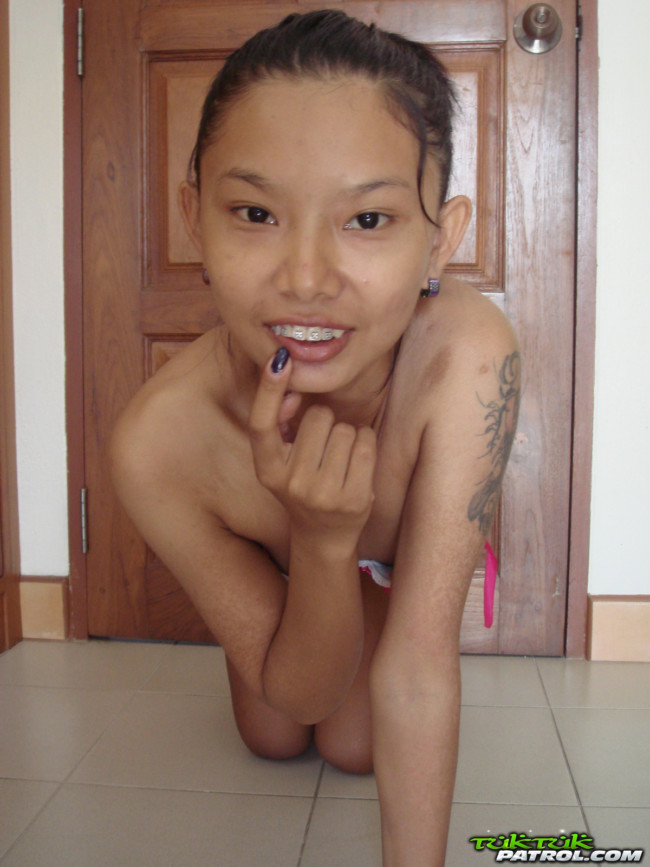 Before we get to the live sex show scams in Patpong lets quickly talk about the taxi situation. Getting there won't be hard, but getting a taxi home might be.
Well, that is if you don't want to pay a highly inflated rate anyways. There will be many taxis waiting around and none of them are going to want to use the meter.
They will try to charge you 3x or 5x what the meter rate would end up being. This is easy enough to combat though, there is a mall across the street where you can get a more honest driver.
Or you can take a short walk to the MRT or BTS. Don't overpay the sharks that prey on ignorant tourists by the exits.
As far as avoiding the live sex show scams the easiest way to avoid it is to not follow any touts on the street. Sure, watching one of Patpongs ping pong shows sounds like it could be entertaining.
Who wouldn't want to see a Thai girl shooting a ping pong ball out of her pussy or inserting a razor blade. Just know that if you follow a tout off the street you are likely going to get scammed, this is common at most red light districts around the world.
They will say the drinks are 50-200 baht, but when the bill comes they will cost a lot more. If you really want to see a live sex show check out the BDSM lesbian show at Bar Bar.
It isn't cheap, but at least they are honest about the price. The entrance fee is 900 baht which includes 1 drink and you can watch a live bondage lesbian threesome.
Then you can have kinky sex upstairs with the mistress of your choice for 3500 baht.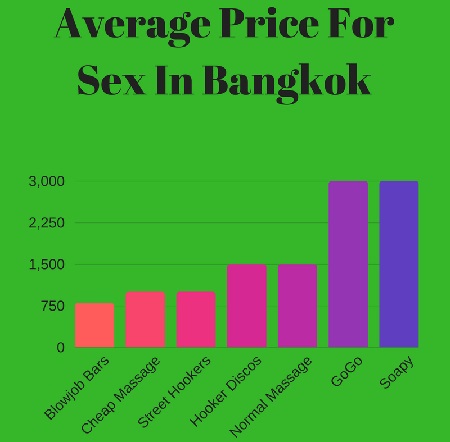 The Go Go's At Patpong
This is a really polarizing area of the city. Some guys will tell you that there is no reason to visit, that the prices are higher and the girls are uglier.
Other guys will tell you that they have hotter girls because they get lots of rich Japanese tourists visiting. Only you will know if you find the Thai Go Go dancers at Patpong more attractive then at the other red light districts around town.
The prices will be pretty common to what you pay in the others. Expect barfines to cost around 600 baht and then for a short time expect to pay around 2k-3k.
For long time and many rounds of sex expect the girl to ask for 3k-5k. The barfine price won't be negotiable, the girls fee or tip will be.
We already mentioned the King's Castle bars which have a mix of girls and ladyboys. There are plenty of other Go Go's around that are 100% girl like Pink Panther, Super Pussy, Thigh Bar, Bada Bing and maybe 10 others. Soi 1 has a bit more than Soi 2.
There is even a blowjob bar called Kangaroo Bar where you can get your dick sucked on site for under 1000 baht. But don't expect to see very attractive girls working here. If you are visiting Thailand for the first time this nightlife guide has all you need to know to have a great time.
Should You Visit Patpong?
That is a personal decision. If you are the type of guy that can't say no and will let a tout lead you upstairs to get ripped off then no.
If you only have a couple nights in town then you probably are better off just focusing on the lower Sukumvhit area. But if you have a long trip and want to see as many places as you can then why not.
But maybe you will be so busy with your dates off Thai Cupid and ThaiFriendly that you won't want to bother with the red light districts. Free sex is always nice and is easy to come by when dating Thai girls.
Hopefully this post about scams and sex at Patpong's red light district helps you avoid the noob mistakes that many first time visitors make.