Sex With Prostitutes at Geylang Brothels In Singapore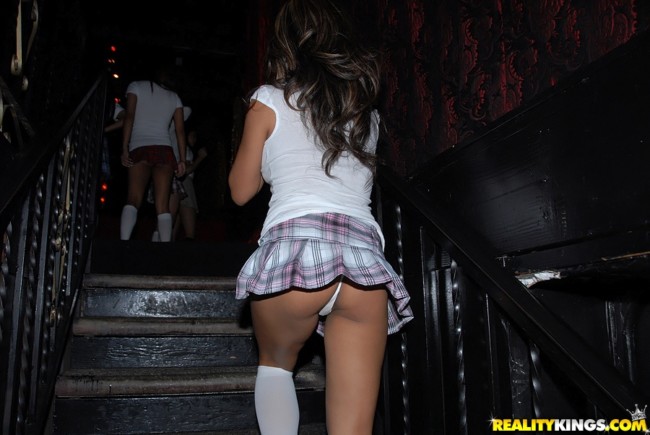 While the Four Floors of Whores might be the most famous place for prostitutes in this city it certainly isn't the only one. You can have sex with prostitutes at the Geyland brothels in Singapore even easier, and cheaper as well.
All you need to do is hop in a taxi and head to Geylang and they will not be hard to find. If a foreigner gets into a taxi and asks for that district of the city the driver will know where to drop you off.
There are lots of legal brothels here, mostly on the even streets which are called Lorongs. On one side of the road are the odd streets, the even side has the brothels. Just stay on even streets under Lorong 20 and you will have tons of options.
When you head down each street there will be houses and it is easy to figure out which ones you want to go to. Some have touts standing out front, some have bright lights to attract your attention, while others have red lights by the door.
Red lights by the door is the most common sign that sex is for sale, and that is no different when you are looking to have sex with prostitutes at the Geylang brothels in Singapore.
Then you can head up to a house that is a brothel and take a look at the girls. If you find one you like then head to a room for some fun, if not find another.
Singapore has the reputation for being an extremely conservative country, and rightly so. Well if even they can figure out that regulated prostitution isn't a bad thing maybe other countries should too.
We will break down these legal brothels first, and then we will talk about the street prostitutes in Geylang as well as other ways to find cheap sex in Singapore.
The Prostitutes Working At Geylang Brothels
You are probably wondering what type of girls you will find working at the Geylang brothels. Are they all from Singapore? Will there be white bitc… err, women there?
Most of the prostitutes at Geylang brothels will be Chinese and Vietnamese. You might ocassionaly see some from other places, but those two nationalities will dominate the scene.
But for the most part expect to see the majority to be from China and then some Thai prostitutes in the mix as well. You are unlikely to see any Singapore prostitutes here, or anywhere in this country for that matter.
Price For Sex In Singapore
There is no set price at the Geylang brothels in Singapore, though most of the brothels do charge a standard rate. Generally this will be somewhere between 50 and 150 Singapore dollars for some quick sex.
Of course if you want to have more than 1 quick session that could be negotiated if the price is right. You also might be able to pay some girls extra to do things like anal sex or CIM, but that is up to each girl individually.
If you are nice to the girl you may even be able to get her number and set up a meet at another time. Then you won't have to pay the house and the will help you find cheap sex which isn't easy to find at all.
Of course nothing is cheaper than free and there are many horny girls in this country using Adult Friend Finder. How many? Well, it ranks second in all of Asia for most active female members as of late 2018.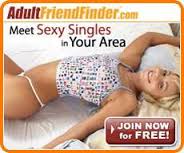 What Happens Inside A Geylang Brothel?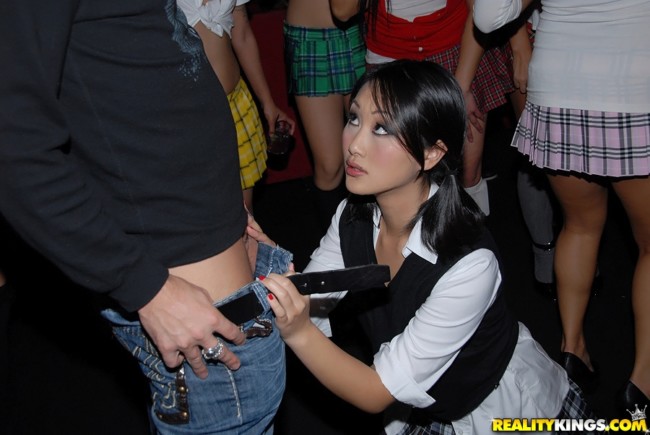 After you choose your girl she will show you to the room. Then you will hop in the shower while she prepares by putting some new sheets on the bed and getting ready.
These are not some nasty third world style brothels. This is a very clean country and that translates to the sale of sex as well.
After you shower she will give you a quick blowjob that will be with a condom. If you want a bbbj you need to confirm that with the girl before you head to the room.
Then you will have sex (duh) and head on with your day. For more on all the ways to find sex in Singapore check out that link. If you don't like hookers this post talks about non pro girls.
Ways To Find Cheap Sex In Singapore
50 Singapore dollars is not expensive and some of the cheapest sex in Singapore that you will find, or at least easily find. But it isn't the cheapest.
As the sun goes down there will be lots of streetwalking prostitutes in Geylang around the legal brothels. If you hang out there, have some patience, and negotiate hard that is a great way to find some budget options.
Or you can try meeting single girls in Singapore that aren't hookers. Adult Friend Finder will be your best option for that, and those girls just want to hook up ASAP.
Have Fun At The Geylang Brothels
The legal Geylang brothels in Singapore are a great way to have some quick fun without putting in lots of effort. They also are cheap enough that they won't break the bank which isn't true of most things in this country.
You can head in, have sex with hot prostitutes, and it won't cost you much, and this budget travel guide for men breaks down how to take a fun and cheap trip here. But while in town having sex with prostitutes at the Geylang brothels in Singapore isn't a bad idea.