Review Of Termas Monte Carlo In Rio de Janerio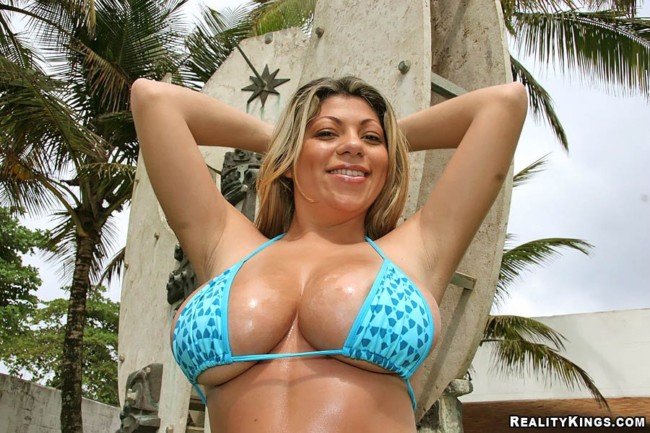 Welcome to this review of having sex with prostitutes at Termas Monte Carlo in Rio de Janeiro. This is located in Copacabana near where many tourists stay.
It is one of the most visited termas for sex in Rio de Janeiro. Monte Carlo has many hot prostitutes and you should be able to find plenty of girls that interest you here.
We will start out by telling you how to get there and then talk about what the place is like on the inside. Once the boring logistics are finished we will move on to reviewing the sexy prostitutes working here, the types of sex available, and the prices as well.
Even though brothels and organized prostitution are supposed to be illegal in this country if you call it a terma which means spa you can skirt around those laws. You won't really have any legal issues to worry about.
Termas Monte Carlo has been open for many years and it doesn't try to hide what it is. It doesn't have huge flashing lights outside, but there is no doubt that most locals know what goes on here.
Of course with so many ways to meet single girls in Rio you may not want to use prostitutes, but it is always good to have a backup plan.
Location Of Monte Carlo Termas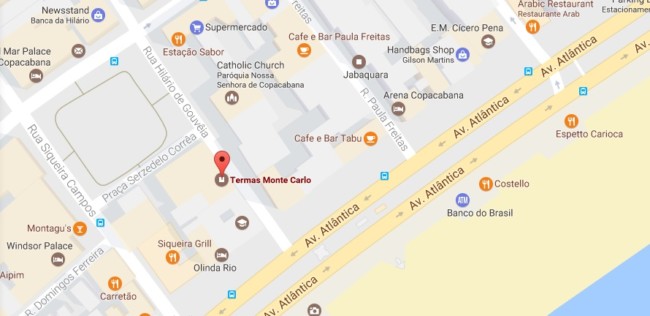 Monte Carlo is located in Copacabana near the Siqueira Campos Metro Stop. There are many erotic massage spas in this area as well.
The exact address is Rua Hilario de Gouveia 19, and a big landmark nearby is the Oceano Copacabana Hotel. Actually the entrance to Monte Carlo is about 20 feet to the right of the main entrance to the hotel, there is a little dark gray awning over a door and that is the entry.
Once inside you will go through the same process you do at other brothels in Brazil. You get a wrist band with a key to lock up your belongings in the locker room and are given a robe plus slippers that you wear in the main lounge.
There are a bunch of couches and tables where you can sit, have a drink, and check out the available talent on hand. Whenever you find the girl (or two) that you like you can make eyes at her or approach her and have a chat, or just head to a back room.
Each room has a shower inside for you and her to wash up, and they are nice and clean rooms with plenty of room for play.
The Brazilian Prostitutes
Since this is an expensive place to monger there will be many sexy Brazilian prostitutes working here. What time you visit will have a say in how many girls are working, but they do a good job of having the supply keep up with the demand.
Night time will have the most, and the only time you might find the selection to be thin could be around lunch time when guys in offices nearby might stop in for a quickie. Other then that you shouldn't have any issues with finding a hot girl
How hot they are will be up to debate, but this is an expensive place and hot girls like earning as much money as possible, just like all of us do. Since you can arguably find the hottest women in the world in this country you can go in expecting to find a good looking girl and be right the vast majority of the time.
They are not supposed to approach you and it will be on you to make the first move. When you see the one you like you need to go up and start the conversation before someone else does.
The Price For Sex At Monte Carlo In Rio

The price for a quickie is 460r, if you want to have a full hour with unlimited sex you can pay a bit more for that. Some girls may give you the full hour for the 460. If you are on a budget then this link has cheaper options.
The prostitute will give a quick blowjob before putting a condom on you for the sex. Some may try and do the blowjob with a condom, if you don't want that confirm it with her before going to the room.
Anal sex is very common in Brazil, some girls will do it for no additional charge, others may ask for a bit extra. Again, negotiate ahead of time if you are hoping for anal sex at Monte Carlo.
Overall Brazilian prostitutes are very easy to deal with and you shouldn't have any problems or arguments. It is still best to have a quick chat about the important things you want before you go to the room just so there are no misunderstandings later on.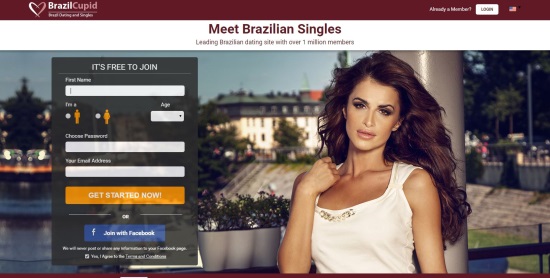 Have Fun At Monte Carlo Termas
If you are a monger and want to have sex with hot Brazilian girls then this place can be a dream come true. It is definitely worth checking out when you are in town.
The only negative is that it is a bit pricey and there are many ways to find cheaper sex in Rio de Janeiro. But this is one of the more well thought of termas in the city.
Some guys may want to meet girls that aren't hookers, if so Brazil Cupid will be the easiest way. It is the biggest dating site in the country and there are loads of hot girls in Rio on the site who you won't have to pay. Start to pipeline a week before your trip so you show up with contacts already made.
For more on how to take a great single guy's vacation to Brazil check out this eBook guide. Hopefully this review of having sex with prostitutes at Termas Monte Carlo in Rio de Jainero was helpful to you.