Guide To Sexy KTV's In Phnom Penh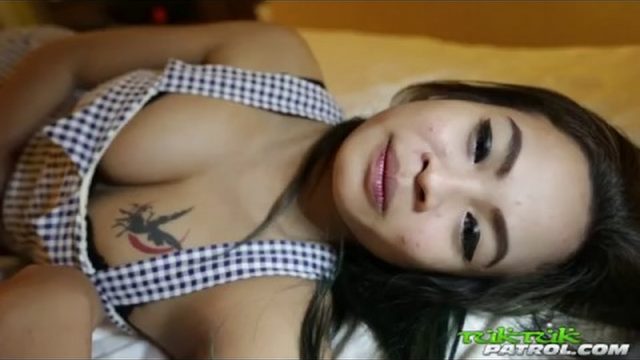 In this guide to sexy KTV's in Phnom Penh we will try to give you some tips on what these are like. We know that most of the guys reading this are westerners who may never have been to an Asian karaoke bar before.
That link has a good breakdown of what things are like inside of one. Basically you spend a bunch of money go have some cute girls flirt with you.
Most of the time that is where it stops and you don't actually have sex or get any play, but that isn't always the case. There are many ways to find hookers in this city as our GuysNightlife Phnom Penh sex guide shows, some reading this may be wondering why anyone goes to a karaoke bar.
Well, a lot of Asian guys really love them, they get drunk and sing songs and have a pretty face smiling back at them. Most of the patrons are usually older guys who are married and may want to fantasize a bit and enjoy the attention from younger women.
Other guys go because they know that the hostesses who work at Phnom Penh KTV's can be very attractive. There is a tiny chance you will have sex with them though probably not, but they are willing to spend the time and money to get the chance.
Lets give a list of the best adult karaoke bars in this city first and then give some general advice. If you already know they aren't for you then this post on meeting single girls in this city might be more your style.
Best KTV's In Phnom Penh
Many of the best karaoke bars for men in this city are going to be in a hotel or an entertainment complex. You will often find a nightclub in one part of the venue and karaoke rooms in the other.
Or some of the nicer hotels in the city will have a nice karaoke room inside as well. Some of the best sexy KTV's in Phnom Penh are:
Club 88 in Naga World Casino
Coloso
Rock Entertainment Center
Casa Club
55 Club
RCA
Tips For Visiting Adult Karaoke Bars
The two most important things to know is that not all of these hostesses are hookers and that Cambodian adult karaoke bars are predatory and want to get all your money before you leave. If you are on the fence about whether to go then those key tidbits should swing you against going.
Right as you walk through the door expect to be shown a menu of the different room rates, drink prices, and prices for girls to join you. Make sure that you confirm how much everything costs before you buy it or open it.
For instance they will put out a platter of food on the table but it probably won't be free. Not only won't it be free but it will likely have a really high mark up.
The business plan for Phnom Penh sexy KTV's for men is the same as karaoke bars all over Asia: get guys drunk, put a pretty face in front of them, and give them many ways to spend more money.
They know guys don't like to tell a pretty face no and will want to look like a big spender to try to impress a girl. They also know that when you are drunk you will lose your willpower.
If you are on a tight budget they probably are not for you. Every night across this continent hundreds of guys end up walking out with nothing in their wallet and blueballs and wonder what happened.
Confirm prices before you buy, don't get too drunk, and have the ability to say no. Or just go in knowing that you are going to spend a lot and don't worry about it.
If you are hoping to have sex with the Phnom Penh karaoke girls that should be possible with many of the girls at the above listed bars. Not all of them will be available, but some should be.
Don't expect on site sex, there are usually room attendants inside who will make sure you drink as much as you can. Every time you put your glass down expect more beer to get poured into it, they don't even try to hide what they are doing.
You need to ask the manager if the girls are available to barfine or try and get her number to contact her after work. Some Phnom Penh KTV girls will gladly go to a guys room if he pays her something like $50-$100, others are hostesses only and won't go no matter what you offer.
This map of the red light district in this city can point you in the direction of all the best places to find actual hookers around town. Or if you prefer to meet girls that aren't hookers log on to Asian Dating which is the top dating site in the country.
While Cambodian girls aren't the easiest to hook up with quickly neither are KTV girls. The main differences are that you don't have to pay girls on Asian Dating to hang out with you and you also don't have to listen to them sing.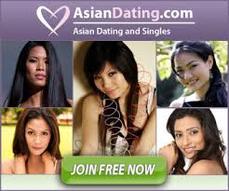 Good Luck At KTV's In Phnom Penh
You can probably tell by our tone that we aren't a big fan of them. In some countries with minimal prostitution paying to get closer to hot girls who may or may not bang you might be worth it, but there are hookers all over here that are guarantees.
The only reasons these are worth visiting are because they do employ some very attractive girls, or if you like singing then you will have fun. Heck, we haven't even mentioned that karaoke bars can often be xenophobic and if you aren't an Asian guy you might not get the best customer service, or in some cases won't even be let in the door.
You can have some fun at them but overall they are predators that are trying to give drunk guys a fantasy and charge a lot for the privilege. It is up to you whether that sounds good or not.
If you wanted to read about all of the best red light entertainment in Cambodia check out this travel guide. It breaks down all of the better places to hook up with sexy girls than these karaoke bars.
Hopefully this guide to sexy KTV's in Phnom Penh was helpful to you.