Guide To Sexy KTV's In Sihanoukville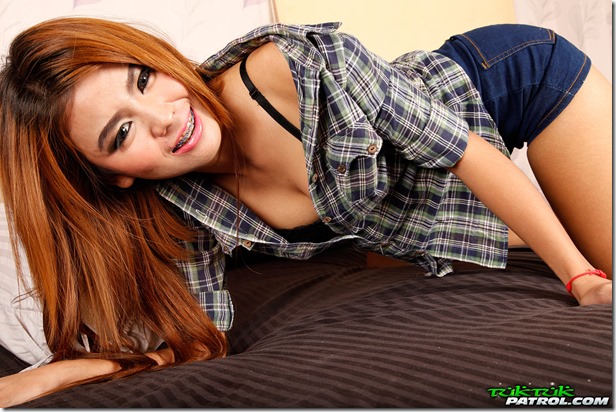 Welcome to our guide to sexy KTV's in Sihanoukville. We are not talking about the various girly bars or freelance prostitute bars around town.
These are all about the adult karaoke bars that have cute hostesses working in them. There are many ways to find hookers in Sihanoukville, the sexy KTV's are kind of deserving to be on the list in some ways but in other ways they aren't.
A lot of guys that visit them are not even looking for sex, they are only there to drink and flirt with some attractive younger women. This is common all across Asia, older married guys go drink and sing with college aged girls before going back to their wives at home.
In this post we will talk about what to expect when you visit a KTV in Asia, give some tips on how to have the most fun you can, and point out specific Sihanoukville karaoke bars that are worth visiting.
If you were looking for some single girls to party with that aren't after your money this link has better options.
What Are Adult Karaoke Bars?
We already kind of gave the best description when we said its a place for older guys to go get attention from younger women. When you first arrive there will be a bunch of attractive girls in sexy dresses and you can choose which ones you want to join you.
One thing you will notice very quickly is that they don't often hide the fact that they are trying to get as much money from you as they can as quickly as possible. They will offer you drinks right as you come through the door and won't stop trying to get you drunk until you leave.
They know the more you drink the less you will care about the money you will spend. A drunk guy with a pretty girl on his lap is a very valuable customer.
You will need to rent a private room which will come with a case of beers usually. There will also be food on the table but it will cost extra and they will rush to get through that first case of beers as quickly as possible so you buy more.
What we mean by that is there are room attendants who will pour more beer into your glass after each time you drink from it, as we said they don't try to hide their intentions. If you want girls to join you that will cost extra.
At some karaoke bars you pay an hourly rate for the girls to join you. At others you buy ladies drinks, and at some you might get girls to join you for free if you pay for a private room.
They all should have English speaking managers who can tell you about what is available, and don't worry they will be all over you to try and make a sale. Some guys think that Asian girly bars have drink pressure but they are nothing compared to these.
The prices at Sihanoukville sexy KTV's are going to be very expensive compared to other adult entertainment in the city. Even if you don't involve any girls expect to spend $50 or more to be in the room for an hour or two.
Considering the average Cambodian earns under $100 a month that is pretty ridiculous. Once you start involving girls the prices will get even higher.
Expect to pay a lot for drinks, ladies drinks, ladies time, and your private room. There are too many variables and karaoke bars in town to say what exact prices are, just do your best to confirm how much everything costs before you open it.
Can You Have Sex In The Bar?
This is one of the most commonly questions asked about Asian KTV's and the answer is it depends. Guys have had sex or got a blowjob in adult karaoke bar before and it will happen again, but it shouldn't be counted on.
As we mentioned a lot of them will have room attendants in the private rooms so you probably aren't going to be whipping your dick out in front of them. You are better off trying to barfine the girls and bringing them back to your place later.
If you do want to try to get some alone time talk to the manager and let them know that. Giving them a tip to have no room attendants will likely work, but it still won't guarantee that you score.
You can find some very hot girls working in them, girls always flock to the money. The problem is they are mostly just an illusion and not all of the girls will barfine or have sex in the bar.
Our advice is before you start buying a girl a lot of ladies drinks or paying for a girl to join you ask her if she barfines, or ask the manager if take out is possible. If she says yes you have a shot, if she says no you should find another girl or KTV entirely.
Or just skip this silly fantasy world and meet girls on Asian Dating instead that you don't have to pay a lot of money to possibly bang. This isn't the easiest country to meet easy girls in, but at least you aren't paying a ton of money to get blueballed.
Best Sexy KTV's In Sihanoukville
Some of the best sexy KTV's in Sihanoukville are:
Cobra KTV
333 KTV
City Gold
Really though you should just be heading down the karaoke bar strip on 7 Makara Street 200 just off the Golden Lions traffic circle. Here you will find around 10 sexy KTV's all in the same area, and any tuk tuk in town will know how to get there.
If you met a girl on Asian Dating try and bring her to a KTV on a date but don't invite any of the working girls in. She will love that more than anything else.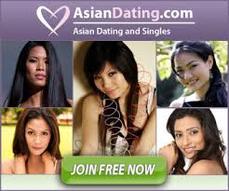 Good Luck At Sexy KTV's
If your goal is to get laid then these can be very hit or miss. The good news is that the more expensive karaoke bars should have some very sexy girls, the bad news is they are expensive and you don't always get to have all the fun you were hoping for.
You can read more about all of the best ways to monger in Cambodia in this red light travel guide. It covers this city in detail as well as the other main cities in the country you are likely to visit.
Hopefully this guide to sexy KTV's in Sihanoukville was helpful to you.