Pick Up Sexy Ladies At Car Wash Bars In Dominican Republic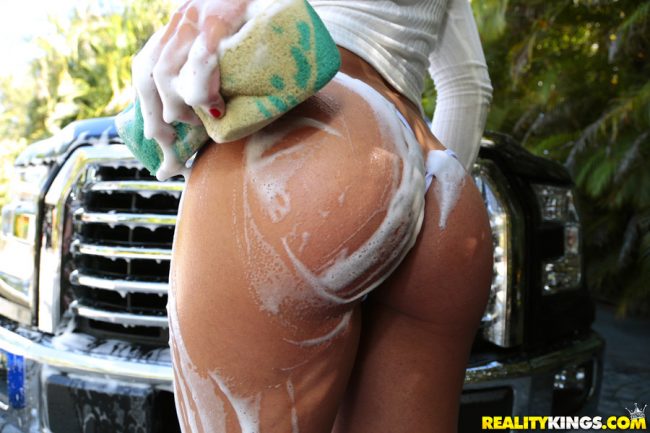 More and more guys are hearing about these and wondering how to pick up sexy ladies at car wash bars in the Dominican Republic. These are definitely a foreign concept to many of us, but we do have some good tips for you.
If you aren't aware what these Dominican sexy car wash bars are we will start off explaining them. The first thing to note is that they aren't all created equal, and they can come in all varieties.
They are mostly just local drinking establishments where people sit around having some drinks outside and enjoying the day or night. Often times they will have music like other bars, and some of them bring in some sexy girls to liven up the scene.
Some have morphed into strip clubs, others might have hookers that you can barfine and bring back to your hotel or a love cabana. Or you might find some freelance prostitutes who aren't employed by the bar at all and any deal you make for sex is between you and them.
Plus there will also be some ladies around who aren't hookers at all. The most important thing to remember when visiting these is to be discreet until you know what the deal is.
Not All Car Wash Girls Are Hookers
If you do decide to party at a car wash in the Dominican Republic you definitely will want to be discreet about it until you get the lay of the land. If you are a gringo reading this then you will stick out like a sore thumb and everyone will notice you.
Just grab a beer, take a seat, and observe the scene for a bit. At some it will be totally obvious what is going on, there will be sexy girls dancing, maybe in bikinis or sometimes topless.
Or there might be Dominican ladies approaching you asking to sit with you and for you to buy them a drink. At car washes like that you can be pretty sure that take out is available, you might be able to pay a barfine then or you might have to wait until after their shift.
As you chat with the girl casually bring up if she will join you back at your hotel for some fun. She might say yes or she might say no, but politely asking shouldn't be a big deal.
At other car washes there will just be some local people hanging out. It might only be a handful of guys with no women in site, or it could be some couples and the only girls dancing are with their boyfriends.
You might see some groups of single ladies around but they aren't dressed like ho's and aren't eyeing you up or approaching you. In that case you can possibly try to pick them up, but do it the same way you would with a women in a bar in your hometown, not like how you would chat up a stripper.
If a gringo comes into one of these and is drunk, being obnoxious, and not treating the women with respect it might end very badly for him. Be discreet and figure out exactly where you are before you come up with a game plan.
Sexy Car Washes In The Dominican Republic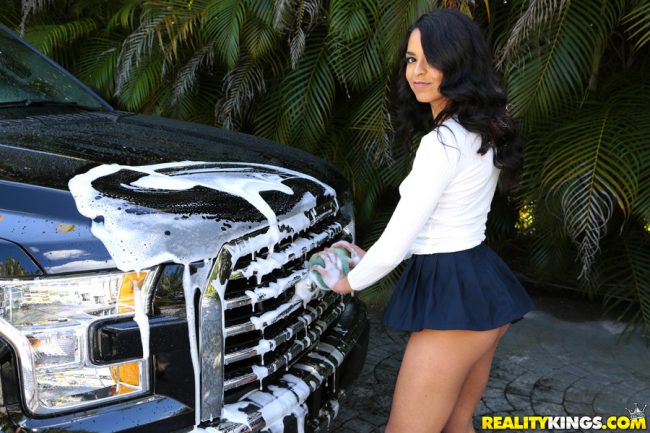 Now we will list some of the best sexy car washes in the Dominican Republic. Even at these not all of the ladies of the night will be hookers, but some do have hookers working for them and others will probably have some freelancers dropping by.
In Puerto Plata you could check out Ojilvis Car Wash, this isn't too far away from Sousa. In Punta Cana you could head to 'The Carwash' but there will be lots of local non pro girls there.
Santiago de Cabelleros is a city known for their car washes and the biggest is International Gozamba which is like a strip club on crowded nights. Some others to find sexy ladies in Santiago are Plaza La Colonia or Kelvin's.
All around the country there will be smaller ones around. As far as the price for sex with sexy car wash ladies that will vary greatly.
If they work at the bar you might need to pay a small barfine and then pay them anywhere from 1k-4k pesos. If they are freelancers then you won't need to pay the bar anything, either way you are going to need to have a negotiation.
The hotter girls at the nicer car washes will cost more, others may be willing to go for less. With how easy it can be for foreign men to hook up with girls on Dominican Cupid you may not even need to try and meet any car wash dancers when you are in town.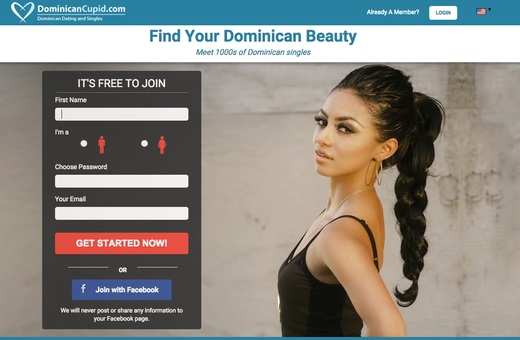 For more tips on how to get the most out of the nightlife in this country check out our mongering guide to the Dominican. Good luck when trying to pick up sexy ladies at car wash bars in the Dominican Republic.