Sexy Latina Porn Star Threesome Videos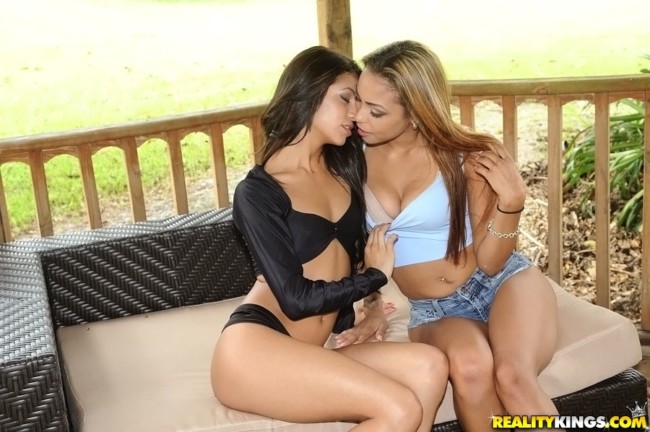 If we had a type it would be 'Latina' and 2 is always better than one. These sexy Latina porn star threesome videos are some of the best we have ever seen and something every guy should watch.
If you check out our porn section you will find all sorts of other videos and girls you should check out. Whether you want more threesome videos with girls that have big natural boobs, more Latina porn stars with great asses, or hot webcam girls to check out we have you covered.
But this post is about Latina threesomes, and the best place to find them is on 8th Street Latinas. In fact the majority of the pics and videos from this post come from that site.
We have lots of different scenes (and pictures) to get too, set so lets get on with it already.
Hot Latinas In Bikinis Chloe & Annika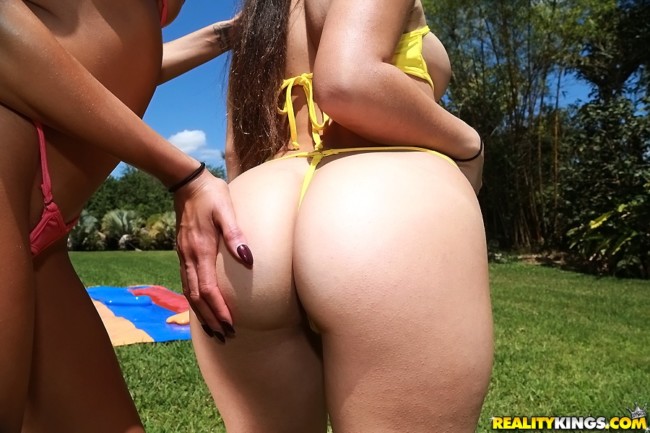 Chloe Amour and Annika Eve wear some of the skimpiest bikinis you have ever seen in this video. They are g-strings with holes for their titties and pussy, so basically its like they are wearing nothing
They splash around in an inflatable back yard pool and play around on a slip and slide before heading inside for even more slipping and sliding. This is a good video because both of these sexy Latina porn stars have very different body types, some diversity is always nice.
Chanell Collins & Gabriella Ford Hot Teen Threesome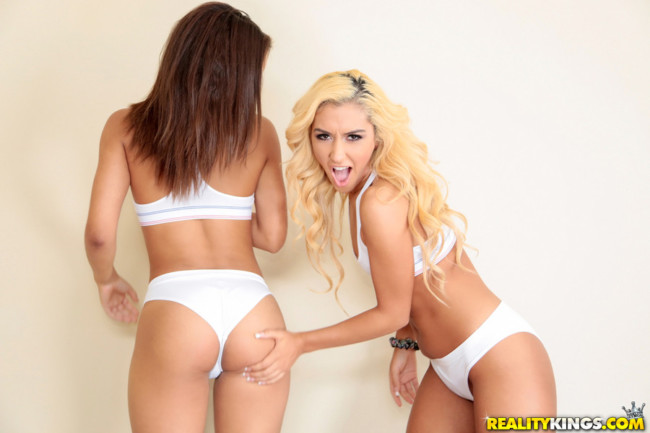 Chanell has been mentioned a few times before on this site like here in our best petite Latina asses post. The twerking she does in this video with Gabriella Ford is worth the price of admission.
Then of course you get to watch these sexy Latinas give a nice double blowjob and each ride that big dick. Ya, that is what happens in threesome videos.
Tatted Up Latina Porn Stars Gina & Alyssa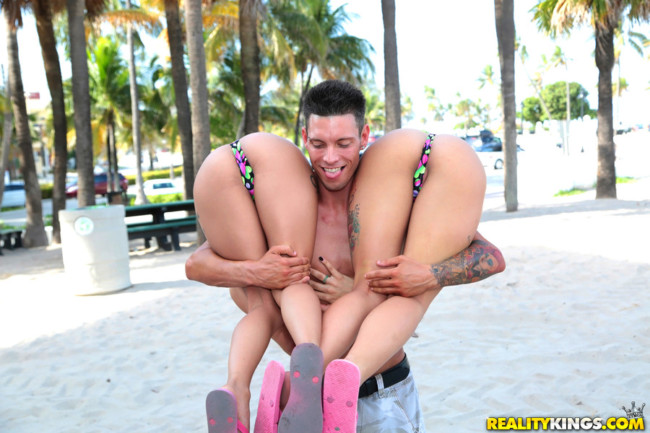 If you like girls with tattoo's then you should check out this hot threesome with two sexy Latinas. They are both wild girls and know how to have a lot of fun together.
Maybe if you visited some of the best cities for nightlife in Latin America you could pull two on the same night as well.
Christina & Jazmine Share A Big Dick
Another very good Latina threesome sex tape. These two bi-sexual girls have banging bodies and it is lots of fun watching them lez out with each other before the big dick joins the party.
Classic Porn Stars Lela Star & Jenna Haze
Two of the hottest girls ever to do porn made a great threesome video years ago. Before Lela ruined her body with all the surgery you got to watch her and Jenna get it on.
Has there ever been two more beautiful girls sharing a dick for the camera before? If so please let us know in the comments because we want to watch.
Big Tit Latina Sarai Shares With Abella Danger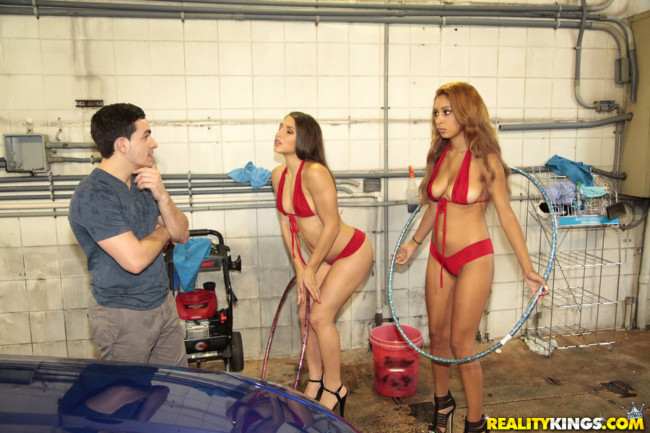 Latina porn stars with big tits and curvy asses in bikinis doing the hula hoop. Sounds like a nice start to a porn scene doesn't it?
For some reason they are doing this in a car repair shop and end up getting plowed by the mechanic. Doesn't make sense? Who da fuq cares.
Guilliana Alexis & Veronica Rodriguez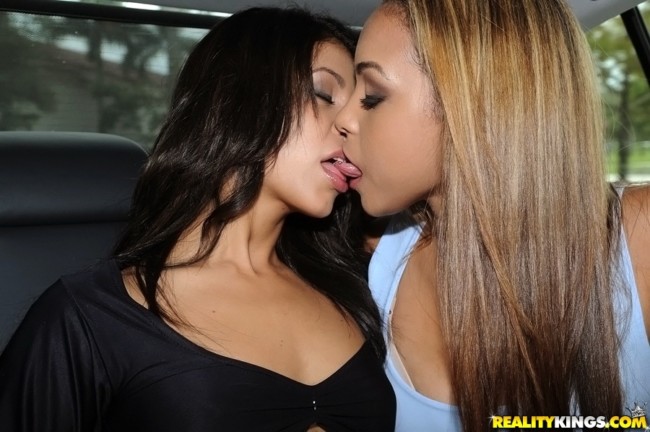 We just asked if two more beautiful girls have ever shared a dick for the camera than Jenna and Lela, well if so this might be the answer. Veronica has a sexy face and a killer petite booty, and Guilliana ia just all around hot.
Since this video is in HD and the Lela/Jenna one isn't this is probably our favorite video on the list. For that reason we have another picture for you.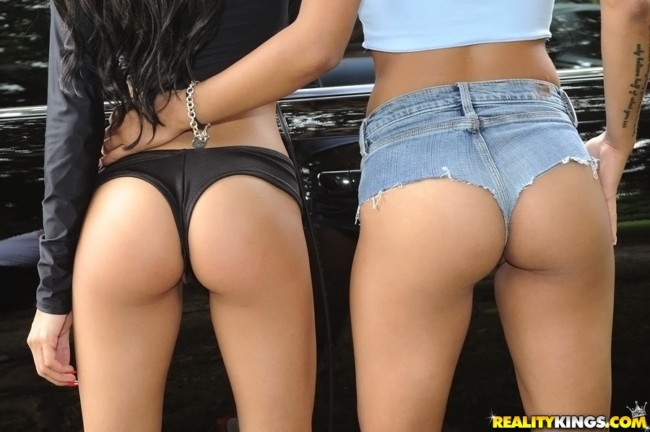 Where To Find More Latina Threesome Videos
We already mentioned it but nobody puts out more hot Latina threesome videos than 8th Street Latinas. They are based out of Miami where there are so many hot Latinas and new girls jump in to do porn all the time.
If you wanted to try and hook up with some hot Latinas instead of just watching them you could take a trip to Latin America. We have lots of tips around our site on where you could go.
This eBook also breaks down the easiest places in the world to get laid, and there are a few Latin American destinations mentioned in it.
But all of that is for later, we know right now your plate is full with these sexy Latina porn star threesome videos.