Report On The Shanghai Sex Saunas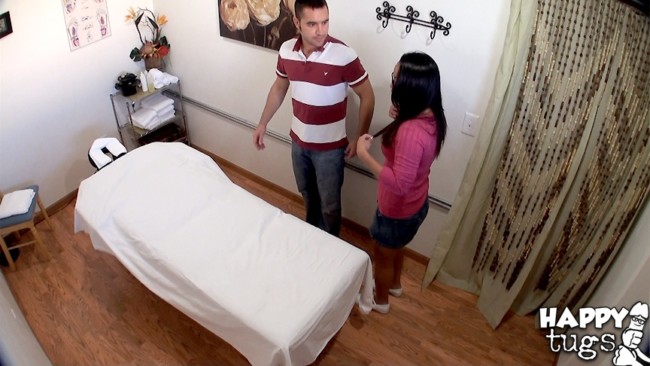 We have written about the naughty nightlife available here before, it is pretty easy to find sex in Shanghai. The saunas will be the main focus of this post.
Since prostitution is illegal here (but generally overlooked) we apologize if any of these have closed down or changed locations by the time you visit. Some sex saunas in Shanghai seem to stay open forever, others pop up and close down quicker than you would believe.
Before we get in to some of the better sex saunas in town lets quickly break down what you should expect when you visit one.
What Are The Shanghai Sex Saunas?
They are a form of erotic massage parlor that is generally thought of as a little classier than a standard massage parlor. There are many places to get a happy ending massage in Shanghai, but here you will probably have a better experience.
You will be presented with a lineup of many girls, most seem to have 30-50 to choose from and all of them are pretty attractive. You can find some elite level talents at times, but they generally cost a bit more.
Once you choose your girl you head upstairs to a private room that will have a shower. She will help wash you off much like a soapy massage in Bangkok, and you can wash her as well.
Once you are both clean you will head to the bed for a massage, nuru massage is the most popular in Shanghai. At some of the places nuru massage is standard, at others you might have to pay a bit more, like 100 or 200 yuan.
A nuru massage involves her putting a thick nuru gel on both of your naked bodies and her giving you a full body to body massage. She will then start to focus on your dick, rubbing her breasts on it, and then giving a blowjob.
After that you will have sex, head back to the shower and wash off. All the girls are trained very well and know how to please you. They also have a routine down so that you know you get your full time, it will not be a rushed experience.
What Are The Prices At Shanghai Sex Saunas?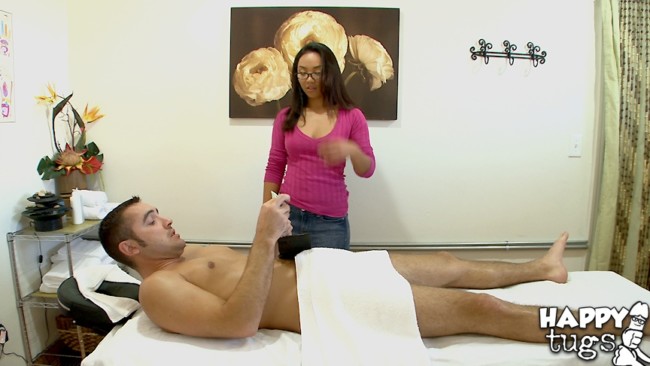 Every sex sauna in Shanghai will have a menu with all sorts of different options on it. Many of them will have different tiers of girls that cost different prices as well.
Remember that Asian guys have different tastes than foreigners, so you may think that some of the ladies in the 'cheap' tier are more attractive than the more expensive tiers. You should be happy if so.
Considering there are so many sex saunas, tiers, and services available it could take forever to list all of the prices. How long you want also matters, an hour is generally the standard time for the cheapest, and you can of course pay for longer.
If you go for the cheapest girls and the most basic packages expect to spend somewhere around 1000 yuan. If you want the highest tier girls, VIP rooms that might have special things inside like sex swings, or to go for longer sessions it may be as much as 2500 yuan. You get just over 6 yuan per $1 USD currently.
There are some places around town that you might find cheaper, and surely there will be spots where you can spend more if you like (maybe take two girls for a threesome) but that is a good general range.
If these prices are too high try and meet Shanghai girls who aren't hookers.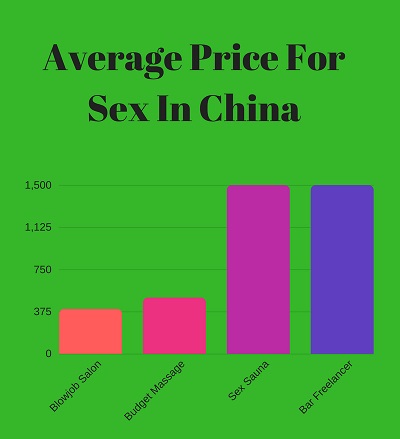 What Are Some Good Sex Saunas In Shanghai
The girls make the sex sauna and the lineups can change quickly. We can't tell you which Shanghai sex sauna will have the hottest girls when you visit, but we can tell you some that are known to generally have good lineups.
If you are looking for the best of the best then the Caesars Palace High End Sauna Club is worth a visit. It is less than a year old and is as luxurious as they come. There are rumors that foreigners may not be allowed in here anymore, but you may want to stop by and check it out. Definitely not a place for budget shoppers though.
Xin Yu Ping is one that has been around for a long time and always seems to get a lot of visitors. They keep a lot of women on staff and you should be able to find some that you like.
Tang Dynasty is a pretty reasonably priced sex sauna in Shanghai, and the Red House Girls Club is another great one to visit. Here you can go from the normal 70 minute session to a full 90 minute one for only 100 yuan more.
Make sure to inquire about VIP cards if you are going to be a regular. Many of the sex saunas in Shanghai offer them and you can definitely save some money using them.
If you want to find some cheaper options then take the Metro Line #4 out to Hongzhong Road. Head out the number 4 exit at that station and there is a building with many massage parlors here that are cheaper.
They won't be as fancy as the sex saunas, but with so many close to each other you will be able to find a hot enough girl. Of course not all guys like to pay for sex.
If you want to find a girl who really wants to be with you for you and not your money use China Love Cupid. It is the top online dating site in the country and in a city this big you will have plenty of options.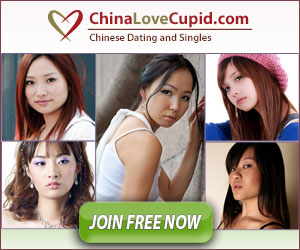 Quick Update
We do need to mention that according to recent reports many of these sex saunas for men were shut down in 2017. You might be able to find some erotic massage spas still open, but do not be surprised if you show up and they are gone.
We will keep the old info here because they are such an important part of the red light scene in Shanghai that you may want to double check for yourself if they are open or not. If they are gone and you want a sex massage you will need to find some smaller spas, or look for massage call girls online.
On WeChat there should be plenty of Shanghai escorts offering massage hotel service, but as we all know meeting hookers online can be very hit or miss.
Have Fun At The Sex Saunas In Shanghai
Generally places like these are far too expensive and you can find freelance prostitutes for so much cheaper. That isn't really the case in Shanghai, the freelancers will charge just as much.
So why not get pampered if you are going to spend the money. Get a nuru massage, body to body, blowjob, and the full sex treatment.
Head to them and pick from a lineup of many hot girls, you will surely find one you really like. Hopefully this report on the sex saunas in Shanghai was helpful to you. If you are going to head to Macau or Hong Kong check out this mongering guide.