Logistics Of The Sihanoukville Red Light District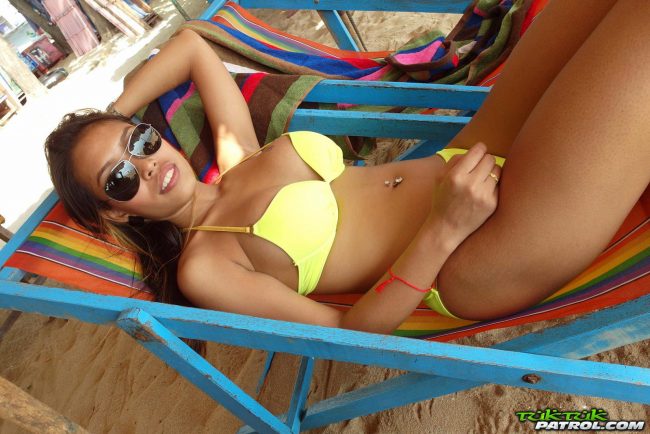 This is a very popular city on the Southeast Asian backpacker's trail and many guys who visit want to know where the Sihanoukville red light district is. Don't worry, this is a small town and things are very easy to figure out.
We have included plenty of interactive maps to help you out but they probably aren't necessary. You can get a tuk tuk or motorbike taxi ride from one end of town to the other for under $5 and most times you can move around for a dollar or two.
There aren't all that many places to find prostitution in Sihanoukville and no real red light district really exists. Instead you will find some scattered beer bar complexes or freelancer nightclubs where you can meet Khmer girls.
There are also some very third world style brothels that some guys may not feel comfortable in. There are options here, but none of them would probably strong enough to call a red light district in the true sense of the meaning.
Lets go ahead and get started on the different places to find prostitutes around town, the beach is probably the best jumping off point.
Serendipity Beach Prostitutes
Serendipity Beach (aka Ouchheuteal Beach) is the main touristy area of the city and this is where most of the freelance prostitute bars are. They have names like Dolphin Shack, Sessions, and JJ's but there are only really a handful.
This is a really small scene maybe a couple hundred meters long. Head to the pier at the end of Serendipity Road and just to the right there is one bar, but there is not much else on that side.
The majority of the action will be to the left when you hit the beach. There really is no reason to say that one pick up bar is better than another because the freelance prostitutes will walk up and down the walkway.
Stroll around yourself and choose the pick up bar that you think looks best. We are starting here because it is a good jumping off point, but also because many of the beer bar girls we are about to get to will end up here.
If they didn't get a customer by the time the night ends they very well may end up here either to party or look for a customer. This will also be the best place to pick up girls in Sihanoukville that aren't hookers, but they will mostly be other tourists.
Now lets start to move inland to the other venues.
Are Beer Bars Really Red Light Districts?
As you start to move inland up Serendipity Road you will pass many hotels like Smile Guesthouse. That is a good girl friendly hotel in Sihanoukville, but just about any hotel in this city should be girl friendly.
At the top of the road you will run into Utopia which is a bar that is pretty popular and is crowded from around 9pm to midnight before the action moves to the beach. There will probably be a few hookers around, but it really isn't a major prostitute pick up bar.
It should be pointed out that the vast majority of Khmer girls you see out after dark are going to be hookers. You can't 100% assume they all are, but you can definitely approach them in a polite way to find out.
If you walk past Utopia you will run into the Golden Lion Circle which is one of the biggest landmarks of the city. Just to your right will be Sihanoukville Square which is a relatively new beer bar complex for adult entertainment.
It has only been around for three or four years but has now grown to be the biggest in the city. Here you can buy girls ladies drinks or pay barfines to allow them to come back to your hotel.
Ladies drinks should be $3 and barfines are $10. Beer bar prostitutes in Sihanoukville will generally want something like $30-$50 for short time or $50-$100 for long time on top of the barfine, but that is all negotiable.
The freelancers at the beach might go for a bit cheaper and you don't have to pay a barfine, but prices have gone up here in recent years. You used to be able to get freelancers for $10-$15 but that doesn't really seem to be the case anymore, at least not for any quality.
If you head down Poulowai Street you will run into the Golden Lion Plaza that is sometimes referred to as Pub Street. This is only a few hundred meters from Sihanoukville Square and is another adult entertainment and beer bar complex.
The third beer bar complex is Victory Hill. For the longest time this was the most popular area for girly bars in town but it has seen better days. Ladies drinks and barfines should be the same at all bars in the city.
You will also find some random scattered bars around the downtown area where you can also pay a barfine.
More Ways To Find Sex In Sihanoukville
We found this really good Sihanoukville nightlife map that we included above that has some important spots noted. As you can see they included Dolphin Shack, Victory Hill, and the Sihanoukville Square adult entertainment complex.
They also marked two brothel areas where you can go into what are effectively shacks and bang prostitutes for around $15. If you show up on your own motorbike you can probably have sex for $10-$15, if you get driven by a tuk tuk or motorbike taxi they will get a cut so prices will be $15-$20.
If you are a first time visitor you will definitely need to negotiate. As we mentioned before these are not the type of place that every guy will be comfortable at, they are pretty dirty and a bit depressing.
Blue Mountain is located downtown near the Big Market. Here you will find only Vietnamese prostitutes. Over at the Chicken Farm by the Sihanoukville Port you will find Khmer hookers.
That pretty much sums up all of the important venues. You can also see a karaoke street on that map and some of those girls will be willing to go with you for a price.
But as we detailed in our post on Asian KTV's that is certainly no guarantee and you might just spend a bunch of money to get blue balled. If you are the type of guy that doesn't like to pay for sex you have some other options.
There should be some drunk partying tourists down at the beach each night. Or you can try to meet local Khmer girls on Asian Dating.
They aren't often quick to hop into bed, but if you were looking for a serious girlfriend or future wife this can be a great country to find one.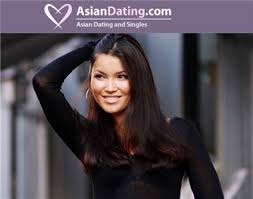 Enjoy The Sihanoukville Red Light District
There really probably isn't one by the true sense of the word, but there are plenty of places to find adult entertainment here. The best thing you can do is locate yourself close to Serendipity Beach because you will probably spend a lot of time there.
If you wanted to read about the best places to pick up hot Cambodian women check out this travel guide for single men. Hopefully this post on the logistics of the Sihanoukville red light district help clear the scene up for you a bit.