Where To Hook Up With Sexy Girls In Amsterdam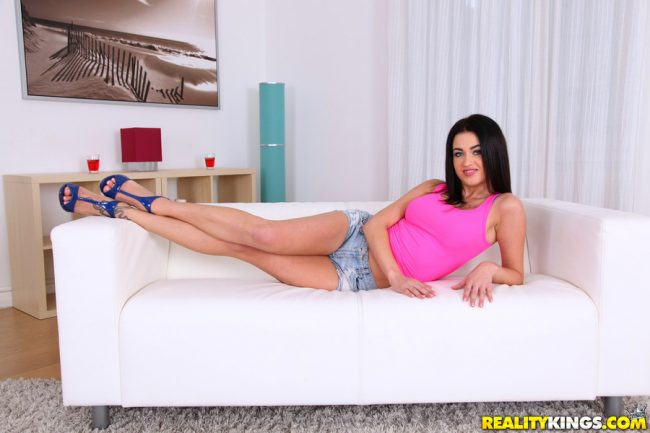 Hooking up with hot girls in Amsterdam for sex the first night or dating can be done at a variety of places, and for most guys it will all revolve around District Centrum. This is the main touristy area of the city where the infamous red light districts are located, but also where most tourists will stay.
We will try to cover day game, the nightlife in your area, and also give some tips on a good dating site to use to find sex with Amsterdam girls and hook up. There are some very good positives but also some negatives about trying to meet women in this city.
Lets start with the positives, this is a party town and there will be many sexy ladies out looking to hook up and have a good time from all around the world. Not only the tourists, but there are plenty of slutty local Dutch girls who will want to party as well.
Often times these women will be out having a good time all day, sometimes smoking weed. By the time the night rolls around they can be some pretty easy pickings.
At the same time many of the guys here will be blazed out of their mind which makes them minimal competition with the girls. Pro tip: if you care more about getting laid then getting stoned then don't smoke on the nights you hope to hook up.
That will put you at a major advantage over all the stoned zombies roaming around. This also can be a great city for day game, but because of the sketchy and scammy reputation the city has you need to know how to approach in the right way.
OK lets start this local sex guide and cover all of the above and more.
Sexy Girls At Amsterdam Hook Up Bars
You can visit these clubs and hook up bars to find slutty girls in Amsterdam for sex:
Better yet roam around on the streets and find some bars with a good girl to guy ratio and head in. There will be many ladies of the night in your area and we aren't talking about hookers in the red light districts or at the live sex shows. We mean all the slutty tourists and local Dutch girls who will be looking for sex at Amsterdam's best pick up bars and nightclubs.
It won't be hard at all to find places to party and potentially hook up here. There are bars all over the District Centrum nightlife district and Dej Pip is also a good area to try to pick up single girls.
If you were looking for a good home base then anywhere near Rembrandtplein or Leideseplein would be good spots to get a room. There are probably more watering holes in those areas than anywhere else.
You may also want to try to plan your trip around some of the summer music festivals that are held here every year. Or there will be tons of slutty girls to try to hook up with at the Amsterdam Dance Event held each October.
If you don't like how touristy this city is then try to meet sluts for sex in Hague or Rotterdam instead.
Day Game Women With Caution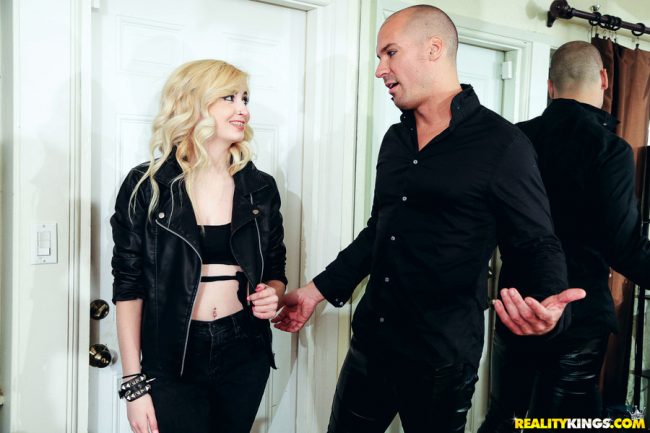 The main area for day game here will be in the District Centrum, and the main place to meet sexy Amsterdam girls during the day will be on the street. This is one of those cities where people are on foot walking around all day and night.
That makes for many great approaching opportunities and it should be pretty easy to think up a reason to start a conversation here. The bad news is that just about everyone in your area area knows there are many people around who are trying to scam tourists.
Girls will be on guard at all times, and if you are too aggressive or don't come across in the right way you might freak them out. The best thing you can do is walk up with a big smile, play the lost tourist role, and start up a conversation.
If they look freaked out then back off, there are hundreds of hot girls walking the streets all around you so you don't need to force it. But if they seem open for a chat then see where it may lead.
Maybe invite them to one of the many coffee/weed shops around and see if they want to get high. Have a well located hotel or apartment in District Centrum that you can go chill at to 'watch a movie' or 'listen to music' once you are both stoned.
The hundreds of coffee shops all over the city would also be a good place for day game, but walking around on foot in the touristy area will potentially help you find more local hook ups with sexy Amsterdam girls, plus the cool sights the city has to offer.
Meet Slutty Girls Near You Online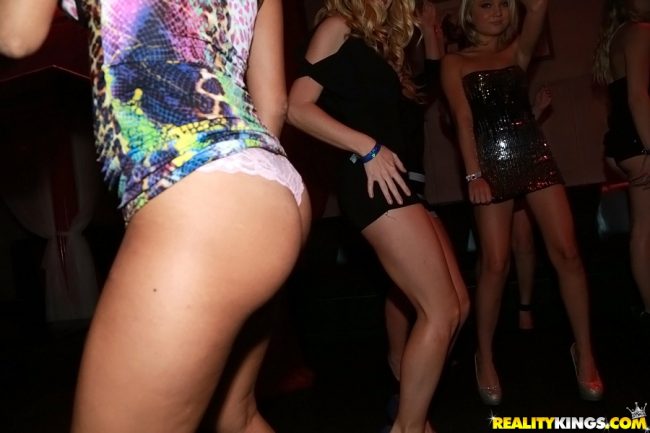 We don't often promote Adult Friend Finder on our site, and in fact we requested they send us a full active female user list for each city to see where we should mention it and where we shouldn't. From a per capita stand point there are far more sexy Amsterdam girls using it to hook up than just about anywhere on the planet.
This city doesn't even have a million people yet there are over 950 active females as of last month. For a frame of reference New York City only has 100 more with 20 times the population.
All of these easy girls find the site in the same way you do. They are surfing the web to watch porn or read about sex and finding guys.
That means they are bored, horny, and want to find someone to hook up with. If you are looking for slutty girls in Amsterdam to hook up with look no further than Adult Friend Finder.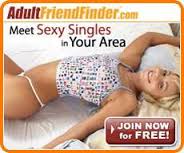 Good Luck Finding Sex In Amsterdam
Now you have read this sex guide and know about the best ways to try to hook up in this city. Try to visit when the weather is nice so that women will be roaming the streets enjoying their vacation.
Remember to approach with caution and don't be too aggressive. If they give you a chance then great, if not don't worry you are in some fertile hunting grounds and will have another opportunity to find a slut soon.
Now you know where to hook up with sexy girls in Amsterdam for sex the first night or dating so good luck to you.