Where To Pick Up Single Girls In Puerto Plata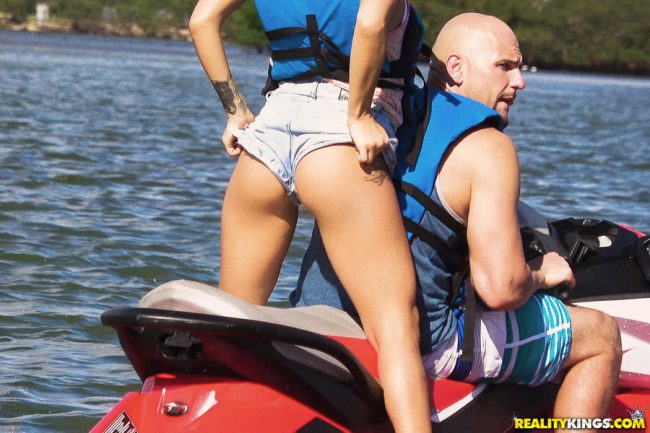 Where to pick up single girls in Puerto Plata is kind of a tricky question to answer. Are you looking to meet other tourists from around the world to try and hook up with them?
Are you trying to pick up local Dominican girls in Puerto Plata? Do you mind if they happen to be prostitutes? This is one of those countries where if a foreign man goes out and picks up a local girl at a bar or nightclub and they have sex the first night there is a strong chance she wants to be compensated.
For some the compensation may just need to be spending the night in one of the nice resorts and having you buy them some dinner and breakfast. Others may want a peso reward for their time.
It isn't a guarantee, but more often than not it will be the case. If you don't mind paying for it then you probably are better off reading our mongering guide to this city and forgetting about the non pros all together.
Better yet, maybe take the short trip over to Sosua. But if you aren't a fan of mongering and want to hook up with girls you don't have to pay things can definitely be a bit tricky here.
Saying that there are no Dominican girls in this city that want to hook up with foreign men without being compensated wouldn't be true. It is just that it can be very hard to figure out what their true motivations are.
We will start off by talking about some ways to spot a prostitute so that you will be better prepared for your nights out on the town. Then we will mention some of the best pick up bars and nightclubs to try to meet single girls here.
We will also tell you about the best online dating site in the Dominican Republic which can make things a lot easier and more efficient for you.
Sexy Ladies Of The Night
Most guys will try to pick up some sexy ladies of the night in Puerto Plata when they are in town and figuring out if they are a hooker or not isn't easy. Of course you can pretty much assume any of the female tourists aren't going to ask you for money, but the Dominican girls are often a different story.
We don't mean to make it sound like they all are prostitutes because that certainly isn't the case. However many of them are moving to this touristy beach town to try and make those gringo dollars, and the ones who can afford to part at the nice nightclubs in town have to be making some good money.
This is a poor country and the average girl in Puerto Plata who isn't a hooker can't afford them. It doesn't take a genius to figure out where we are going here.
So how do you tell the difference between a hooker and a non pro? In truth there is no fail safe way other than asking them, but that may get you slapped.
But there are some key things you can try to pick up on, and the more info you have the better educated guess you can make. First off does she look like she is out trying to have a good time? Or does she look like she is working?
If she is out in a big group and they are all dancing and partying and enjoying there night then that is a good sign. If she is sitting at the bar by herself or with one friend staring at her phone the whole time she might be on the clock.
Is she eyeing up all the foreign men that walk into the bar? If so she is probably sizing them up to try and guess how much money they would be willing to give her.
Is the Puerto Plata girl staring at you personally, or even walking up to you and starting a conversation? Usually that takes a pretty confident and experienced girl to do that, or more likely one who is hoping to gain something from the interaction.
When you are in a pick up bar here take some time to survey the scene. It should be relatively clear who is working and who is just out to have a good time, but even the most experienced mongers can get tricked.
At the end of the day you may just want to ask to make sure. If you go this route be sure to do it in a polite way, say something like 'can you believe the last girl I was talking to asked me to pay her to leave the bar with me!?'
You should be able to tell by her reaction whether she wants money or not, and you can even throw in a 'did you also want me to pay you?' to make things even more clear. This sounds riskier than it really is, Puerto Plata girls know there are many hookers around and most will be happy that you are trying to avoid them.
Best Pick Up Bars & Nightclubs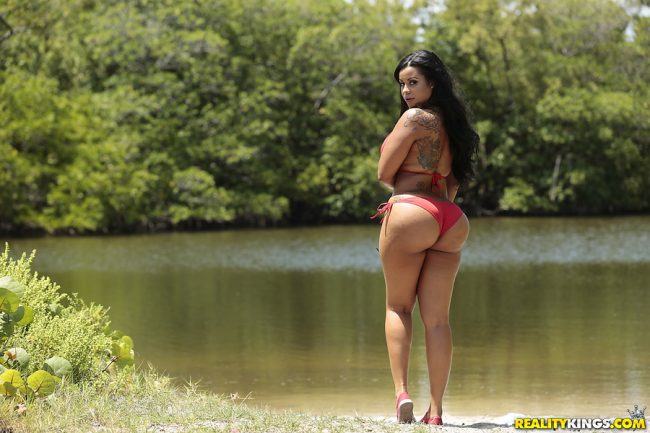 If you do want to try to pick up some sexy Puerto Plata ladies of the night in bars and nightclubs there are plenty of options. Many of them are located right in the best resort areas in town.
The Playa Dorado Hotel Complex has many hotels and resorts in one area and plenty of them have singles bars you can visit. There is also a lot of nightlife around Caberete Beach, and at Ocean World there is a Vegas style show and a nightclub.
Some of the best pick up bars and nightclubs to try and meet single girls in Puerto Plata are:
The last two, Chalo and Kviar, are probably more likely than the others to have freelance prostitutes in them. If instead you are a fan of day game you have some options as well.
Try and pick up girls on Caberete Beach and if you strike out at least you got to see them in bikinis. The Malecon boardwalk is a great place to try and meet chicks, plenty of tourists and locals will be out and about.
Meeting Girls In Puerto Plata Online
Another option is to use Dominican Cupid to meet girls in Puerto Plata online. It is the top dating site in the country and there will be many girls from all around this region here.
Tell them that you will be staying at one of the nice resorts in town and many will jump at the chance to share your bed for the weekend. Just like in the nightclubs there will be plenty of hookers or 'semi pros' on the dating sites, so once again you may want to confirm whether they expect to get paid or not if it is coming too easy.
But there are plenty of good girls on Dominican Cupid that won't expect any pesos. They will just want to spend some time with a nice foreign man and get to know you.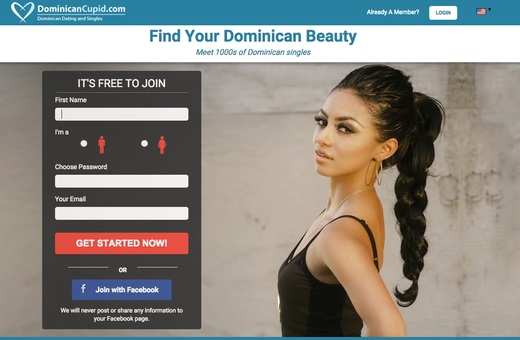 Good Luck Hooking Up
Any time foreign men travel to a poor country there are always going to be some girls around with ulterior motives. Add in that you are visiting the biggest tourist area in the country and many hookers will be flocking here.
But they aren't all pros, and the pros aren't all that expensive either. It shouldn't be all that hard to figure out why a girl is with you and if you are ever in doubt just politely ask her.
For more tips on how to get the most out of the great nightlife in the Dominican Republic check out this travel guide for men. It breaks down the best mongering all across the country.
Now you know where to pick up single girls in Puerto Plata, good luck!