Review Of Skyfall Agogo Walking Street Pattaya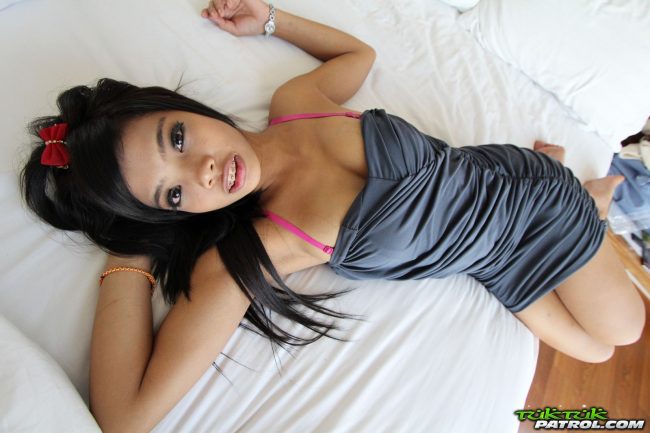 Thanks for checking out this review of Skyfall Agogo on Walking Street Pattaya. We will try to break down the important things a guy would want to know before he visits.
Some people just show up in this town with no plan and let the wind take them where it may. Others like to try and do a little research to get the most out of their time.
Either strategy can work well, and generally plans go out the window the first time a cute Thai bar girl smiles at you. Our main post on finding girls for sex in Pattaya breaks down the scene, Skyfall Agogo on Walking Street is definitely a bar you will notice when here and has some hot topless dancers.
Location Of Skyfall On Walking Street
You pretty much can't miss Skyfall Agogo when you are in town. If you head into Walking Street through the main entrance on the Beach Road side it will be just up ahead on the right.
The outside of the building is very bright and flashy with all kinds of lights and a shiny facade to catch your attention, right in the heart of the Pattaya red light district. Even more then that they employ many door girls who stand outside in their sexy uniforms inviting guys in.
This is one eye catching scene that will surely get your attention. When you go inside there is comfortable leather seating around the perimeter of the bar area.
In the middle there is a curved stage which can fit many girls. In the middle of the stage is a big crystal display. The stage is not raised too far off the ground and when you combine that with the crystal display blocking views you may need to switch seats from time to time to see the best talent.
There are mirrors all around the walls to try and help alleviate this problem and help you to see the topless dancers at Skyfall which we will discuss now.
Topless Dancers In Pattaya
This is a popular bar with prime real estate that gets a lot of customers. That means that they are going to be able to attract some of the hotter bar girls in the city.
Of course not every girl working here is going to be a stunner but with as many as 100 Thai bar girls at Skyfall Agogo on a busy night you should have quite a selection to choose from.
Most of them wear a sexy uniform of tight white shorts, stockings on one leg, and a sports bra like top. This is probably a lot hotter than it sounds when reading it.
There are also some coyote girls who dress in black and will go topless on stage. Not all of the Skyfall girls will be topless, but there will always be some tits on display.
Prices At Skyfall Agogo
The prices are quite high here, for starters they don't even offer a cheap draft beer so expect to spend at least 150 baht on your own drink. Ladies drinks are the same at 150.
A barfine will run you 1,000 and then you will need to tip the Thai bar girl on top of that. A short time tip might be somewhere between 2k-3k, and long time in the 3k-6k range but that is all negotiable. Remember you get a little over 30 baht per dollar.
The ladies drinks and barfine prices for the coyote girls will be higher. If these prices sound too high you can check out our post on finding cheap sex in Pattaya for better budget options.
Thai Bar Girl Pro Tips
We have covered this topic in depth on this site and this post on Thai prostitutes is something that you may want to read before you head into the country. We will give a cliffs notes version now.
The most important thing you can do is have some patience and find the right girl. Don't just choose the sexiest girl you see and ignore what her attitude is like.
Try to find a girl that looks like she has some interest in going with you. Looks are important, but if a girl is bitchy in the bar she will also be bitchy in the bedroom and it can spoil the experience.
But if you take the time to find the right combination of looks and attitude you will have a wonderful night. Hopefully you have enough time in town to not feel like you need to rush into anything.
Also try and remember that these girls don't really think of themselves as prostitutes. Treat them kindly and act like you are just picking them up at a bar. Smile a lot and keep the mood light.
It may sound silly, but the better you treat them the better they will treat you. If you are nice enough that short time that you paid 2k for might turn into a long time if she feels like she wants to stay the night.
If you find yourself not enjoying the go go scene then hop on Thai Cupid and Thai Friendly to try and meet girls who aren't only interested in your money.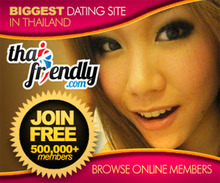 Have Fun At Skyfall Agogo
There are so many options in this city so it is always hard to say one place is a must visit. If you are looking for the hottest girls in town the expensive Go Go's right on Walking Street are the most likely place to find them.
You will have to pay a bit of a premium to find them, but is now really the time to worry about an extra $20? That is a personal decision that only you can make.
You can always take a quick walk through to check out the topless dancers and then make the decision whether you want to stay and buy a drink or not. If you wanted to read more about how to get the most out of the great nightlife in this city check out this eBook guide.
Not only does it break down the nightlife in full but it gives many travel and money saving tips as well. Hopefully this review of Skyfall Agogo on Walking Street Pattaya was helpful to you.