The Best Spas For Happy Ending Massage In Beijing
If you are looking for the best spas for happy ending massage in Beijing we have some options for you. Just remember that things can change quick and extra services are not always guaranteed.
There are many ways to find girls for sex in Beijing, spas offering happy ending massage are one of the best ways to monger. It may not always be full sex (plus plus) though, sometimes it might just be a handjob or blowjob.
And sometimes you might end up going into a spa that is known to give extra services and get offered nothing. Maybe the girl just didn't feel like it, maybe you smelled, maybe a nearby parlor just got raided.
This is not an exact science and there are some things you can do to give yourself a better shot. If you ended up on the wrong page and were looking to find Beijing girls that don't want your money try this link.
Happy Ending Massage Pro Tips
When you head to a Beijing spa that gives happy endings you need to try to be discreet. Don't walk right in the door and ask what extra services are available the first time you go.
They don't know you and won't trust you on that first visit. Play it cool and wait until you are in the room and the massage is almost over before you ask for a happy ending.
Hopefully the girl just offers one to you without you having to ask. If not then go ahead and ask when the time is right. Ask her for 'tulyou' which is the Chinese word for an oily handjob, and if you want plus plus like a full service erotic sex massage or blowjob try and see if she is down.
You should also try and make some small talk or do your best to smile and be friendly. Small talk might be too much if they don't speak English, but try to come off as a nice guy.
Also don't smell like ass when you show up. Take a shower before you go, they don't have to offer you extra services and if you are a jerk or smell bad they may not want to please you.
Best Erotic Spas In Beijing
If you are looking for an erotic sex massage then head to Mai Zi Dian Jie Zao Ying Bei Li Nr. 15. Here you will find a big building and on floors 4-6 there are many different massage parlors.
You can walk around and have a large selection of girls to choose from, many of which do a plus plus full sex massage. Some may only do a blowjob or a handjob though.
The massage here will cost 200rmb to get you on the table, a blowjob happy ending maybe 400rmb and sex maybe 800. The massage price won't be negotiable, the extra services will be.
You can take the train on line 10 and get off at the Agriculture Exhibition Center Station and it is close to there. Some more good erotic spas in Beijing are:
He Sheng Yuan Massage Center
Yuechanglai Massage Spa
Romantic Rabbit Retreat
Paradise Massage Spa
If you wanted to visit a nice and luxurious Beijing sex sauna try Yihai Ocean Star Spa or Dynasty Hot Spring Club. These are going to cost you quite a lot more of a sauna experience with a full sex massage available.
The ones listed above are cheaper options that aren't near as nice but still will get the job done. When you are walking around town there are many salons that also offer massage.
If they have red or pink lights by the door that can often be a sign that they will offer extra services but not always. It is pretty common in Asia for salons to offer guys blowjobs for an added fee.
You can probably also find Beijing online escorts offering massage services in your hotel. The WeChat App 'people near you' feature will be flooded with various types of call girls.
Look for profiles that say something like escort or hotel massage services.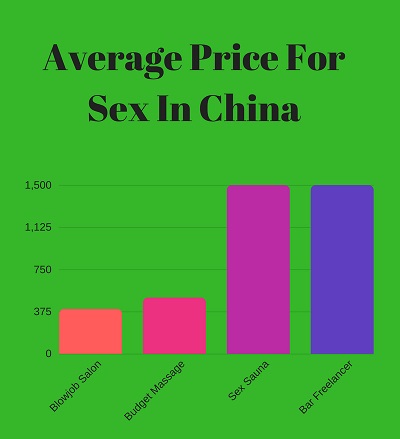 Enjoy Your Beijing Happy Ending
There are plenty of options you don't need to stick to only the ones listed here. If you see a place that looks temping go in and check out the girls inside.
If you find a cute one give it a shot, maybe you will get extra services offered or maybe not. If you wanted to try and meet girls who don't want your money then use China Love Cupid.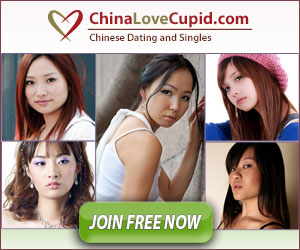 It is the top online dating site in the country and you can find so many single girls in a huge city like this. Also don't forget the Macau sex saunas are legendary and every guy would love to check them out.
This eBook guide breaks down what they offer as well as all of the naughty nightlife in that city and Hong Kong. But if you don't feel like traveling at least now you know about the best spas for happy ending massage in Beijing.