Get A Special Massage At Minh Minh Tam In Ho Chi Minh City
In this post we will give a review of what it is like to get a special massage at Minh Minh Tam in Ho Chi Minh City. This is one of the hottest cities on the backpackers trail.
Many single guys are traveling through here. When they see all of the sexy Vietnamese girls around and all of the spas they wonder if a happy ending is available.
Well if you want to get a special massage in Ho Chi Minh City check out Minh Minh Tam. This is one of those places where extra services and happy endings are always on the menu.
We have previously written about all of the best ways to find girls for sex in Ho Chi Minh City. You may want to brush up on that before reading further about this great sex spa.
Logistics Of Minh Minh Tam
Minh Minh Tam is located in District 10 on 709 Le Hong Phong, P12. Most tourists will be staying in district one where there are many options for massage on Bui Vien and the surrounding areas.
If you want to head out and explore the city a bit then pay a motorbike taxi a few bucks and check out District 10. It isn't all that far away and you know a happy ending is waiting for you.
The front of the building looks the same as most other hotels and tall buildings around town. There will be a door guy that offers you a massage, tell him yes and let him lead you inside through the elevator.
The Price At Minh Minh Tam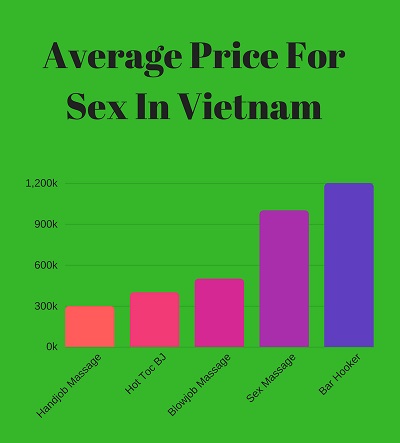 Once you exit the elevator you will walk into the main lobby and up to the front desk. Here you will be greeted and shown a menu with the prices.
You can elect to get the 250k massage or the special VIP massage for 550k. You can still get your special massage in either of the rooms, but the overall experience will be better in the VIP room.
Ho Chi Minh City Special Massage
If you choose the normal 250k massage then you will be led to the room, take your clothes off, get under a towel and wait for the girl. She will come in, give you the massage, and eventually ask you to roll over.
Not bad, you still get the special happy ending, but the VIP experience is definitely more luxurious. In those rooms there will also be a tub and your sexy Vietnamese massage girl will wash your whole body.
After that you can go take a steam, then come back and have her give you another quick wash. Then the massage will begin and you get the full treatment.
Hot stone massage is pretty standard and there are other tricks that some girls will do. They will also walk on your back, don't worry they are well trained and know what they are doing.
Then she will have you roll over and the happy ending will be offered. Most of the girls here will only want to do a handjob, but if you ask for more some might be down.
Sometimes they will tell you that a full sex massage can only be done in the VIP rooms, whether that is true or not is anyone's best guess. Money talks, if you really want sex or a blowjob throw out a big tip offer and see if she bites.
Once you finish you can take another bath or shower and then be on your way. You will write the tip amount down on the piece of paper, give it to the front desk and pay your whole bill there.
How much to tip is up to you, a few hundred thousand for a handjob should be fine. If she agrees to a blowjob or sex it might cost anywhere from 500k to 2 million. Don't forget you can watch the best sex massage porn on Happy Tugs.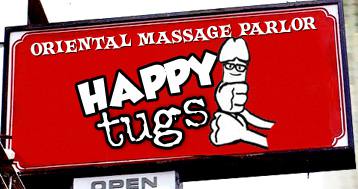 The Massage Girls
You do not get to choose from a lineup of girls, one will be provided for you. If you are a repeat customer you can try and ask for a specific girl by name.
Or you may want to talk to the manager when you arrive and tell him about your preferences. Offering a tip to be able to see a lineup could work, but it might not.
Most of the girls will not speak much English so don't expect to have a deep conversation during your special massage. Outside of simple pleasantries it will be a quiet and relaxing experience.
Should You Visit Minh Minh Tam?
Of course this is up to your personal preference. There are so many ways to get a handjob all over District 1 that going all the way out to District 10 for one isn't really worthwhile.
Better to hop on a motorbike and get a blowjob at Benny's. Or you could also try and meet single girls in Ho Chi Minh City for dating.
No, it isn't the easiest place to get laid quickly, but there are some seriously hot girls on Vietnam Cupid that are worth putting in the effort for. So overall there really isn't any special reason to come out just for a handjob.
The girls are pretty hot, but there are hot girls all over this city. And there are massage parlors all over that offer the same thing, unless you are near it probably isn't worth the special trip.
If your date off Vietnam Cupid doesn't put out and you are nearby then by all means give it a go. Hopefully this review of getting a special massage at Minh Minh Tam in Ho Chi Minh City helped you out.