Ultimate Guide To Strip Clubs & Brothels In Cali, Colombia

Thanks for checking out our ultimate guide to strip clubs and brothels in Cali, Colombia. We have a huge list of places you can visit to see some sexy naked girls dancing and often have sex with them as well.
We wrote a lengthy Cali sex guide that details all your options for meeting girls here. This post focuses solely on the brothels and strip clubs in town.
We have written a separate post for the happy ending massage parlors but to be honest we probably could have listed them here as well. The line between a happy ending massage parlor, brothel, and strip club is all very thin here.
We tried our best to differentiate between them and put each in the right category but opinions on what is what may vary a bit. In fact we are just going to combine the Cali strip clubs and brothels into one as long as you can have sex in the strip clubs.
As most know the best area for nightlife and adult entertainment in this city is on Avenida Sexta where you can find many of the best bars and nightclubs in town. This would be the spot to go if you wanted to try and meet a good woman who wasn't a hooker.
Well, this is also the touristy area and it should come as no surprise that many of the best brothels and strip clubs in the city are located in this area as well. Lets begin with some safety and common tips for visiting gentlemen's clubs before we get into the exact locations.
We should also point out that the locals often refer to brothels as casas so be on the lookout for people mentioning them.
Strip Club & Casa Tips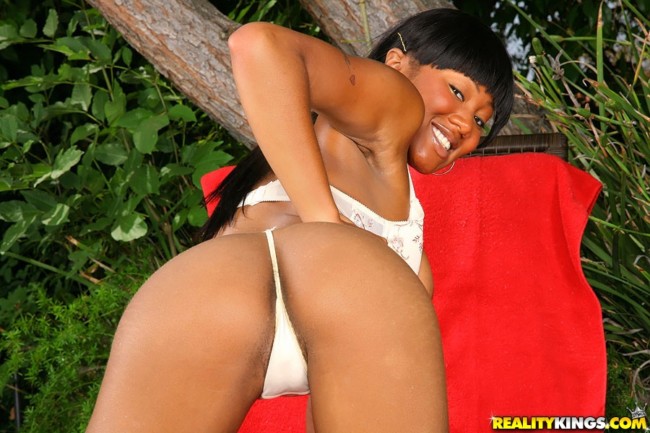 While this isn't the safest city in the world most of these are in a part of town that is a little better than the rest. We still suggest you try and get a hotel or apartment as close to the Av Sexta adult entertainment district as possible and spend most of your time in this safer area.
Then go ahead and take an Uber or taxi whenever you want to hit up one of the brothels, particularly if going at night. When inside don't ever run up a tab or pay with a credit card, confirm prices for everything you buy and pay as you go.
When you are in the Cali strip clubs or casas always negotiate in pesos and you get around 3k Colombian pesos for every $1 USD at the time of writing this. If you try to talk in dollar or another currency they will know you are a tourist and try to rip you off even more. Heck, they probably will know either way but just negotiate in peso.
While we will list what the standard prices seem to be don't be surprised if they start the negotiation a little higher. Some of the prostitutes at brothels in Cali may charge more than the standard rate, other brothels may have a set price for all the girls and there is no wiggle room.
Show up knowing what the price for sex is supposed to be and if you get it great. If they want to charge you more and won't negotiate then it is up to you whether you want to pay or not.
As you will see there is a big list forthcoming so you are in a buyers market. As far as the difference between a strip club and brothel they are pretty much one in the same.
At some gentlemen's clubs there will be sexy naked Cali girls dancing, some may only be topless, or you might just be going to a straight up brothel with no naked girls around. Generally the strip clubs will be more expensive but that isn't always the case.
If you show up at a brothel just ask to see the lineup of girls and they will likely be presented to you one by one and then you choose which one you like the most. You can have sex on site at all of these listed here but if you wanted to bring them back to your hotel some girls may be up for that.
You will either need to pay an exit fee to the brothel right then or try to discreetly get the girls number and invite her over later. If you go this route just remember that Colombian prostitutes are kind of known for drugging guys with scopolamine, so always keep your eye on your drink either in a brothel or in your hotel with one.
In fact any time you are out in the nightlife in this city or around strangers don't let your drink out of your site. Now lets get to the list already.
Best Brothels In Cali
We just mentioned it is a buyers market and we weren't lying. There are so many men's erotic sex spas, strip clubs, and brothels all around the area near Av Sexta.
You can hop in any taxi and they will likely know a dozen more brothels that we didn't list here. Just ask him for a brothel, casa, strip club, chica bar, sex massage, or masajes erotico and he will likely know of some spots.
We tried to do our best to list the most expensive at the top and the cheaper options at the bottom. If you wanted to visit the best strip clubs and brothels in Cali check out:
El Escocés at Carrera 1ª No. 1-47 West (200k)
Calenas VIP in Menga at Calle 10 No. 38 – 84, (150k half hour)
Flores Frescas is another expensive brothel located near the Sheraton (180kish/hour)
Clinica Del Doctor Amor is located at Ave 2N 23N-23 (100k half hour)
Calenas North on Ave 2a N in La Merced (100k half hour)
Dinas Club. Cra 50 No.10-31 (75k half hour)
Billar Bar Olympus. Cra 28 No.6-37 (60k half hour)
JC on Av 2 Bis N No.34 N 55, (60k half hour)
Billares Lomas. Ave 3 and No.71-25 (60k half hour)
Dona or Dora Conny at Calle 48 n No.3 cn – 34 (50k for hour)
Eventos Lizz at Ave 2 N No.19 N-65 (50k half hour)
Tuercas y Tornillos (Nuts and Bolts) at Calle 17 N No.5 N-33 (45k half hour)
Bar La 20 at Calle 20 No.7-42 (40k half hour)
Bar La 20 No.2 at Calle 20 No.7-131 (40k half hour)
Chicas del North on Ave 2 No.28 N 57 (35k half hour)
Cubans Bar located in El Piloto (30k half hour)
You can also find a handful of cheap brothels in the 50k range located on Carrera 15 No. 33. As far as which of these are the best that can change quickly. We could tell you that brothel A is the best today but in a week their hottest hookers may not be working there anymore.
Maybe they moved down the street to a different brothel or maybe they got out of the business entirely. Generally speaking you will find hotter girls at the better places, but the recent reviews from El Escoces which is at the top of the list haven't been positive.
Clinica Del Doctor Amor is one we reviewed before and it seems to have a pretty solid reputation. If you wanted to get cheap sex at a Cali brothel then both Bar La 20's and Chicas del North seem to have pretty good reputations.
Again generally speaking the brothels that sell cheap sex will have less attractive chicas but you never know. There are so many casas around and you can either enter them for free or pay a few bucks to enter the strip clubs and check out the nude girls.
If you like what you see go ahead and have sex, if not there are many others a short distance away. It is also pretty easy for foreign men to meet single girls in Cali whether it is out partying at Av Sexta or with online dating on Colombian Cupid.
A good game plan would be to try to meet some sexy chicas online before you arrive and invite them to party with you at the bars and clubs in the adult entertainment district. If after you go out for some dancing and drinks they want to join you back in your room great, if you strike out then head out to the brothel.
Colombian Cupid is a great way to set up dates before you arrive in town, keep the brothels on the back burner and use them if needed.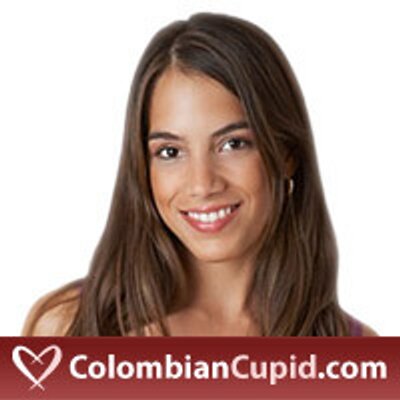 Have Fun At Strip Clubs & Brothels
You can definitely have a lot of fun at the strip clubs and brothels in Cali. We think this is one of the best cities for foreign men to visit in the country because it has such a distinct nightlife and adult entertainment district.
Just locate yourself on 6th Street and you will be around all of the action you need. We broke down this city in detail in our Colombian men's travel guide and of course covered all the other major cities a guy is likely to visit when he is there.
Hopefully this ultimate guide to strip clubs and brothels in Cali, Colombia was helpful to you.