Ultimate Guide To Strip Clubs & Brothels In Madrid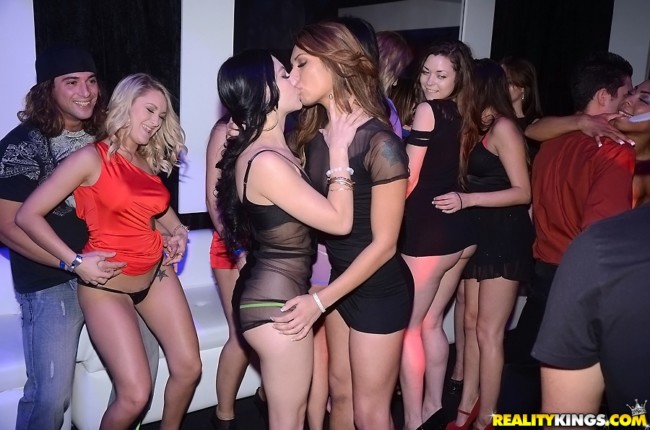 This ultimate guide to strip clubs and brothels in Madrid will hopefully lead you to the best venues when you are in town. There are so many great places to find adult entertainment here but not all are created equal.
You have some strip clubs on the main touristy and nightlife strip in the city where most guys end up. They can be a lot of fun in their own right and you can often have sex with girls in the back room in them as well.
But they are not the best that this city has to offer by a long shot. There are a handful of sexclubs in Madrid plus cheaper brothels where you should try to target your search.
Let the tourists that don't take the time to research deal with the sharks at the strip clubs on Grand Via while you enjoy the better atmosphere in other places. We will of course give some tips on the Grand Via strip clubs as well just in case you want to stop by, but hopefully after this post you won't need to.
If you are on a budget there are much better options and you can find many brothels online. That might sound sketchy to some but it really isn't, and we will list some known reliable places where you will be safe.
Or you can head to the more expensive sex clubs, not all of which are that much more expensive. The good news is that you have plenty of options here and we better get started. If you don't like mongering then this post on single girls in Madrid might be more up your alley.
Strip Clubs On Grand Via
We might as well get the worst option out of the way first. Not to say they are terrible places, in many cities around the world guys would kill to have strip clubs like them around.
Some are free to enter, some have a cover charge of around 10-20 euros. You can even have sex in the back room for somewhere around 100 euros or maybe a little more depending on how much each girl will charge.
The problem with the Grand Via strip clubs is that they are right in the main touristy nightlife area and targeted at ripping off travelers. There will be lots of sharks who are out to get expensive ladies drinks (fichas) and may promise to have sex in the VIP rooms and not follow through.
Many of the strippers aren't bad at all and will do what they say, but not all will. You can also expect to get rushed when you walk through the door and have aggressive girls trying to get you to buy them drinks or do lap dances before you are settled in.
You definitely want to follow proper strip club protocol here. Confirm prices for everything before you buy it and pay as you go. Never run up a tab or pay with a credit card or you might get a bad surprise at some point.
Particularly when it comes to buying a girl a drink you need to confirm the price before you buy. Some of the Madrid strip clubs on Grand Via are:
New Girls Cabaret no cover
LE Papillon no cover
Poupee no cover
Cabaret 69
Chelsey
Bombon no cover
There are millions of guys all around the world that wish they had these clubs near them. But they are not anywhere near the best option in this town as you will see as you keep reading this guide.
They are a lot like the men's erotic spas in that way. They are OK, just not the best.
Nice Sex Clubs In Madrid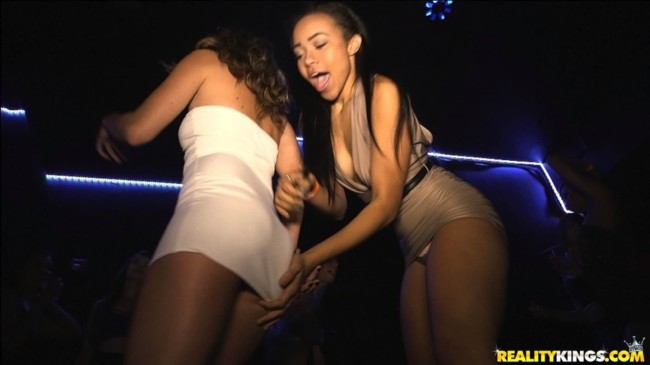 Now we are going to move on to some of the nicer sex clubs in Madrid. Some call them strip clubs, others call them brothels, they are kind of in between and a bit different than both.
As we talk about these four we do want to point out that there are various reports on entry fees, prices, and quality of lineups. We have tried to narrow down what seems to be the most common information given and pass it on here.
Sex is available on site at all of these clubs.
Vive Madrid
Lets start with the biggest and most expensive sex club which is Vive Madrid at Calle Marques De Viana 15. There is a 17 euro entry fee which gets you one free drink, so it is more like a one drink minimum then a cover charge.
The club is very big with high ceilings and there will be lots of girls. Early on a weeknight there might be around 50, on a Friday or Saturday there could be more than 100.
Depending on how crowded it is some girls will get up on stage and do a topless strip tease from time to time, but it isn't a 24/7 strip club. They wear sexy dresses and it has more of an elegant feel to it.
The price for sex is 110 for half an hour and 220 for an hour. The girl will get 100 or 200 and the house gets the 10 or 20.
Flowers Sex Club
Flowers sex club is located at Calle Rosa de Lima 2, 28290 Las Rozas a bit far from the center of Madrid. There is no entry fee but you will need to buy a drink.
It isn't as large as Vive but it is still reasonably sized. However there will be many fewer girls working here, maybe 20 on a slow night and 40 on a busy weekend.
There seems to be a standard price of 75 for a quickie here.
Factory Air
Factory Air is located at Avenida Gumersindo Llorente 19. It is also a pretty big club and should have more girls then you found at Flowers.
Around half as many as at Vive, so 30-40 on a weekday and 50+ on a weekend. Prices are more negotiable here and your goal should be for a girl to agree to 50 euros for a half hour, but some may charge a bit more.
Whiskeria Estark
Last but not least is Whiskeria Estark located in the Hotel Diana Plus. This Madrid sex club is also located a bit outside of the city center.
When you get to the hotel there will be a flashing neon sign towards the side of the building and that is where you want to enter. There is a drink minimum and the cheapest drinks are soft drinks for around 10 euros.
This is a smaller club than the rest but it has around 20-40 girls depending on the time you visit. The girls are allowed to dress however they want, some will be in skimpy dresses others will be walking around in lingerie.
The price to bang is in the 50-70 euro range and will vary from girl to girl. We call these sex clubs because they are in between a strip club and a wham bam brothel, but don't confuse them with swingers clubs as you still need to pay.
You certainly could walk in, pick a girl to bang, and leave right after. But most guys tend to spend some time here, grab a drink or two, and then have their fun.
They aren't full on strip clubs but girls will often get up and dance and liven things up a bit. They are definitely one of the best options for adult entertainment in Madrid.
Guide To Cheaper Brothels In Madrid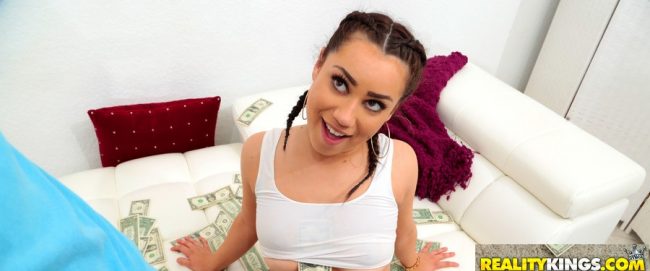 Lastly we are going to give a guide to the cheaper brothels in Madrid. While they will offer you drinks there will be no drink minimums or entry fees here.
You go in, pick your girl, do the job and go on your way. If you like your time with her then you can extend it, but most guys just get in and get out quickly.
The prices will vary a bit but anywhere between 50 and 80 euros should get you around half an hour, a full hour will be in the 100 range. These are good value where you can find some hot girls for pretty cheap sex in Madrid.
When searching online you can find websites for any of the brothels here and many more. Contact them to get their current address, set up an appointment, and head over.
You don't necessarily have to do that but from time to time they can change locations so getting a current address isn't a bad idea. You may also want to ask for their Whatsapp and get pictures of the girls currently working.
You can even find escort review sites that sometimes will talk about the prostitutes working at Madrid's brothels. That way you can read about who gives a good performance and who does not.
You can try to pick out a girl based on the pictures on the website or ask for a lineup when you arrive. Generally you will get shown to a room and each girl will come in one by one and introduce herself.
Then after you have seen them all the manager will return and you can make your selection. Don't assume all sex acts are on the menu just because you are paying, most girls will give a bbbj (blowjob without condom) and some will even allow CIM, but you may want to confirm that if it is important to you.
Anal sex is pretty rare but some will do it, usually they will charge a bit more. Some of the best cheaper brothels in Madrid are:
Placermadrid just off Jorge Juan Road
Escorts Delicias
ChicasAtocha in Atocha
Chicas7 VIPs at Calle Amaniel 7 b
Even11 near Arturo Soria station
DivinasMadrid #5 line on Ciudad Lineal Metro
Chicas Escort in Tetuan
If you head to any of those you should be plenty happy with your selection. If you don't like the lineup then you are free to walk out and find another.
There are many more online brothels around the city but you never really know what you are going to get. The ones listed here at least have pretty good reputations. You can find an Asian brothel in Madrid at 18Chicas close to Bilbao metro on Calle de Ruiz 18 that has Asian prostitutes.
If you were looking to find easy girls to bang that don't want your money then hop on Adult Friend Finder. There are over a thousand active female users in Madrid as of early 2018 and a couple thousand more spread across Spain.
They all sign up for the site because they see an ad when searching for porn or some sex topic. They are horny, they get curious, and they look for a cock near them to make them happy. Maybe that could be you?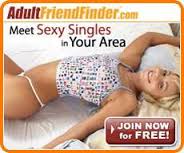 Have Fun At The Strip Clubs And Brothels
You definitely have a lot of options for strip clubs and brothels in Madrid. The ones on Grand Via are not terrible you just need to be careful about not getting ripped off at them.
If you are walking in the area and some small club you haven't heard of has a sexy girl inviting you in those are the most likely clip joints. Keep going and find a better option.
Really though just stick with the nicer sex clubs or quick bang brothels. They are cheaper and more reliable options. If you wanted to read more about the best places to hook up with girls in Spain check out our eBook.
Hopefully this ultimate guide to strip clubs and brothels in Madrid was helpful to you.