Ultimate Guide To Strip Clubs & Brothels In Playa del Carmen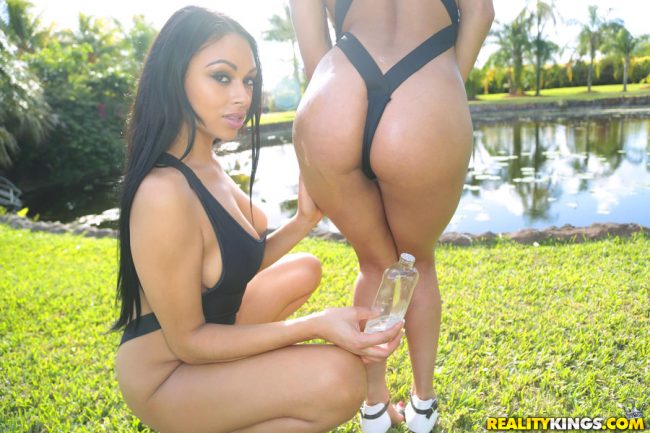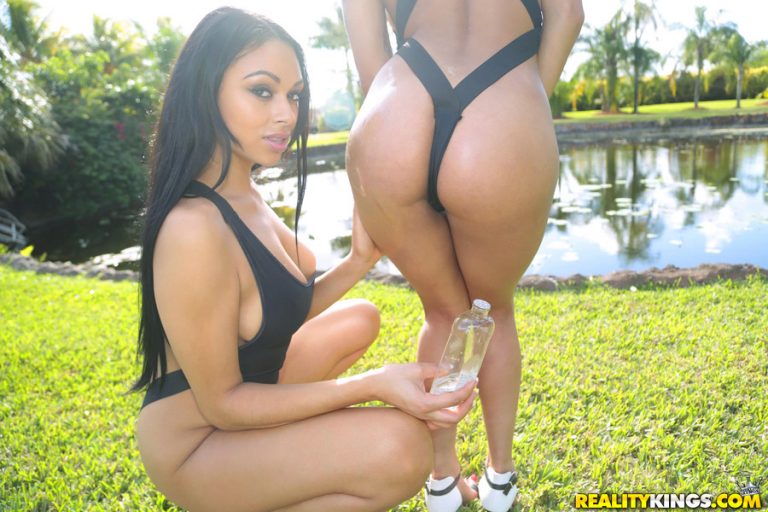 In this ultimate guide to strip clubs and brothels in Playa del Carmen we will try to get you fully prepared for your first visit to one. Not only will we tell you about the best gentlemen's clubs in town but we will also give some tips for foreign men making their first trip here.
These were definitely the main venues covered in our Playa del Carmen sex guide. We gave tips on all of the best ways to find prostitutes and ladies of the night in that post, but this one is all about the gentlemen's clubs.
This is a popular tourist destination and things are always a little different in an area like that. Sharks will be out trying to rip off any unsuspecting visitors at every chance they get.
So we will start off with some general tips for visiting any strip club or brothel in Playa del Carmen. After that we will list the best venues for each and give some tips on how to possibly find some cheaper more local style gentlemen's clubs if you dare.
If you aren't really a fan of hookers and naked strippers maybe this post on the best pick up bars in town might be more your style.
Safety & General Tips For Gentlemen's Clubs
All around the world the various types of gentemen's clubs are places where guys get ripped off every day. Add in how touristy this city is and the odds of them trying to pull something increases greatly.
When you visit a topless strip club in Playa del Carmen or brothel there are certain things you can do to limit your exposure. First off, try to not act like too much of a tourist so maybe they won't try to pull anything.
The easiest way to do this is talk in pesos, not dollars. At the time of writing this you get a little under 20 pesos for every $1 USD but you can check the current rate at this link.
If you walk in talking in dollar they are all going to assume you are a noob and definitely start off with the tourist pricing. Secondly, pay for everything as you go after confirming the price.
If a girl asks you to buy her a drink ask her how much it costs and pay the waitress right then. Same for when you get your own drink. Running up a tab, paying with a credit card, or not confirming prices are just asking for them to try and pull something.
Always keep an eye on your drink when you are in a strip club or brothel. You probably won't get drugged if you don't, but you definitely won't if you make sure no one tries to slip anything into yours.
Also remember that if a taxi brings you to one of these places there is a good chance you will get charged more for entry or sex. Of course as a tourist you might have a little trouble getting to a strip club or brothel without the assistance of a taxi, but it will cost you.
Maybe check on Google Maps for a nearby location, get dropped off there, and walk over. Otherwise the strip club or brothel will give the taxi driver a cut for bringing in a customer and you will be the one to pay the difference. Enough of this talk, lets get to the naked girls already.
Strip Clubs For Sexy Naked Girls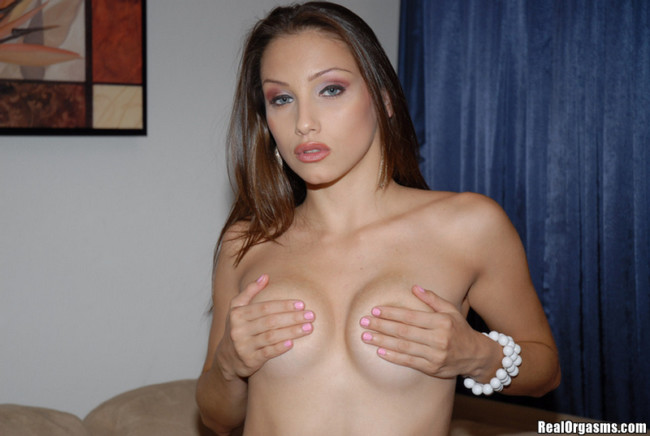 We will start off with the best strip clubs in Playa del Carmen because they are cheaper than the main brothel and actually affordable. You can possibly have sex in the VIP room (aka 'cuartos privado') but that is not guaranteed, and if so you may need to give a tip on top of the VIP room rate.
If you are visiting one of the strip clubs hoping to get laid it is probably best to get the strippers number and have her come to your hotel after work that night or the next day. But not all guys going to strip clubs are hoping to have sex, many will just want to see some sexy naked Playa del Carmen girls dancing and that won't be hard to find.
The first two we are going to mention are the strip clubs most tourists go to. They are Chilly Willies located near the Toyota dealership on Highway 307 and Marlin Men's Club on 50th Avenue at the corner ov Avenue Benito Juarez.
They are both very safe and foreign men have been visiting them for many years. Chilly Willie's probably has more girls willing to have sex in the VIP room or back in your apartment, where as Marlin Men's Club is more geared towards watching the sexy naked girls dancing but you never know who might be open for business.
Then there are a couple more 'locals' strip clubs like Las Hamacas and La Selva both located on Avenida 30. Tourists are definitely allowed and you should be pretty safe in them, they just might feel a bit rougher than the first two mentioned.
As far as prices to watch the sexy naked or topless girls dancing on stage in Playa del Carmen strip clubs they can be hard to pin down because of the whole tourist and locals difference. Generally speaking you should expect to pay a cover of around 100-200 pesos.
Your drinks should cost around 50 pesos, and then if you want to buy ladies drinks they will cost around 200 pesos. That will allow the girl to sit with you and you can probably feel her up a bit.
Lap dances might be in the 300-400 range, and the VIP rooms should cost around 1500 pesos. What will happen in the VIP room is between you and the girl, talk that out before you go to the private rooms and hope she lives up to her word.
You may have to negotiate to get the real price, there are plenty of girls who will just be looking to overcharge tourists and won't negotiate at all. If you don't like the offered price then find another or pay what she is asking.
Again, it is probably best to get their number and do the deed back at your hotel or a short time hotel later that night or the next day, but sex in Playa del Carmen strip clubs isn't all that easy to find either. All in all expect to spend $100-$200 USD to get the job done here, which is a whole lot cheaper than our next section.
Pleasure Palace Brothel In Playa del Carmen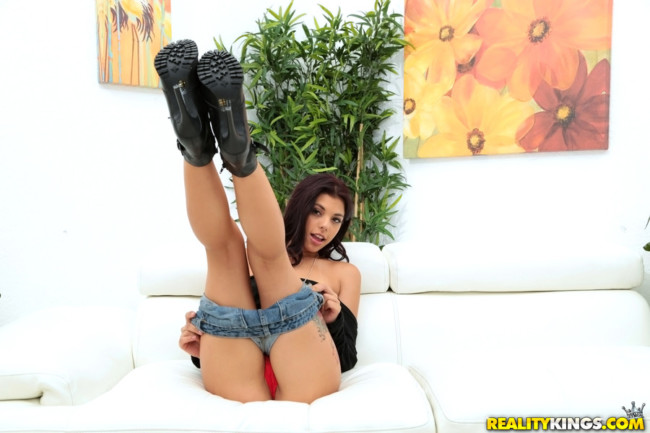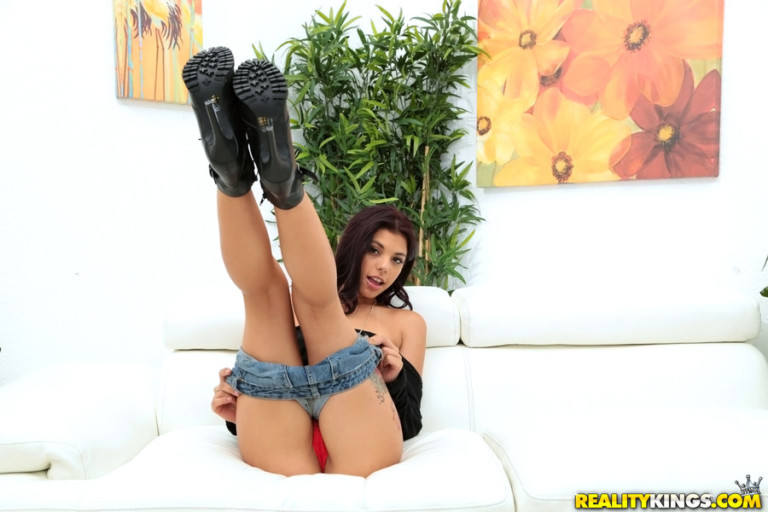 This is one of the types of places we really don't even like writing about because it is totally geared at ripping off tourists. You can visit Pleasure Palace brothel in Playa del Carmen or they can bring escorts to your hotel or apartment discreetly.
If you go there you will find yourself in a nice and clean brothel with plenty of sexy girls to choose from. Most will be Latinas but there should be some variety like European or African girls as well.
The problem with this place is you are paying a premium, $350 for one hour of sex and yes that is in USD. It is located in the tourist district and they are pretty much going for the guys who want to have sex with prostitutes and will pay extra to avoid actually going out in the real Mexico.
They fill a need, but you can pay half as much or less at the above strip clubs and choose from many sexy naked ladies dancing around before you do. If you wanted to find cheaper brothels in Playa del Carmen they surely are around but then you will need to rely on a taxi driver to help you find one because they change locations often.
$350 is a lot in this country, heck it is a lot anywhere. It is quite easy for foreign men to log on to Mexican Cupid and get dates easily.
You could meet the hottest girls on Mexican Cupid from all around the country, offer to pay their travel to Playa del Carmen, let them stay in your hotel for a week, buy them food and drinks every day, and it still might not even reach $350. And you would get a whole lot more than 1 hour of sex out of it.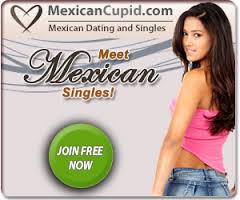 Have Fun At Strip Clubs & Brothels
If you have money to burn then hit up Pleasure Palace because there are some hot girls there, they just are very expensive. For a more budget friendly option visit the strip clubs, watch the sexy naked Playa del Carmen girls dance, and try to have sex in the VIP room or back at your hotel.
Remember to deal in pesos, watch your drinks, and try to not go in with a taxi driver dropping you off if at all possible. Then negotiate a little to get the real price not the tourist price.
For more tips on how to get the best out of all the nightlife around the country check out our men's travel guide for Mexico. Hopefully this ultimate guide to strip clubs and brothels in Playa del Carmen was helpful to you.