Review Of Termas 4×4 In Centro Rio de Janerio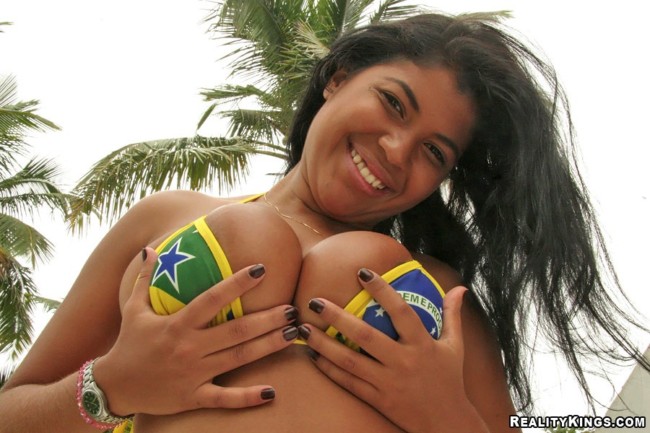 Welcome to this review of Termas 4×4 in Centro, Rio de Janeiro. You may also know it as Quatro de Quatro or Whiskeria Four by Four.
This is one of the most visited termas in the city and was definitely mentioned in our GuysNightlife Rio de Janeiro brothel guide. 4×4 in Centro is a spot that every guy would love to visit if they were given the chance.
We will start out this review by telling you how to get there and then break down what the place is like on the inside. After we get done with the boring logistics we will move on to the sexy prostitutes working inside and talk about the prices.
Organized prostitution is actually illegal in this country, somehow calling an establishment a termas (which means spa) instead of a brothel skirts the rules. Either way you don't really have any legal issues to worry about.
It has been open for many years and it doesn't try to hide what it is. You will easily be able to find it from the street and many guys visit here every day.
Of course with so many ways to meet single girls in Rio you may not have the need for prostitutes, but it is always good to have a backup plan.
Directions To Whiskeria Four By Four
You can easily find Whiskeria Four By Four by heading East after you exit the Uruguaiana Metro Station. It is only a couple of blocks in that direction located behind the Manhattan Tower on Rua Buenos Aires 44.
On the sign it says Whiskeria Four By Four in black, gold, and white letters. The door says Quatro de Quatro also in black and gold.
You will not have any problems finding the location. Just remember this isn't the safest area and it is no secret that guys show up here with cash in their pocket so watch your back.
When you enter you go through the same procedure you do at other termas in Brazil. You will get a wrist band with a key to lock up your belongings in the locker room and then change into your robe and sandals.
Then you head out to the main lounge which has a nightclub like feeling to it. Whenever you find the girl you like you can head to one of the many short time rooms on site. This is a popular place and there are probably somewhere between 40 and 60 available rooms.
Each one has a shower and is plenty nice and clean. Maybe not the most luxurious brothel in the world, but you will be comfortable here, and each room has a shower inside so you and the girl can wash up before and after.
The Prostitutes At Quatro de Quatro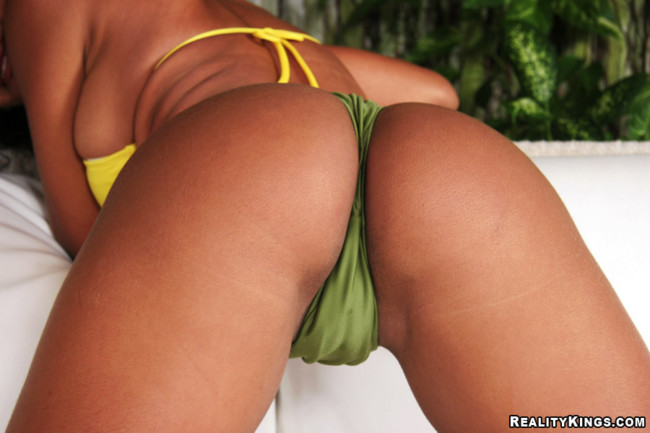 Since Termas 4×4 is a popular place there will be many prostitutes working here. Depending on the time of day you go the number may vary, but they do a good job of having the supply keep up with the demand.
Later at night there will be more, and the only time you might find the selection to be thin could be around lunch time when guys in offices nearby might stop in for a quickie. Other then that you shouldn't have any issues.
As far as how hot they are that is totally subjective. With this many sexy Brazilian girls on site you can be pretty sure you will find one that suits your desires.
They are not supposed to approach you and are not aggressive at all. When you see one you like you need to go up and start the conversation before someone else does.
The Price For Sex At Termas 4×4
There is a 50r entry fee that you pay on the way out. Some guys have reported that during the day it is free entry, others disagree, your mileage may vary.
If you want to have a quick 30ish minute session then you pay 320r, or you can pay 380r for one hour of unlimited sex and cum as many times as you want. Most times the sex at Termas 4×4 is pretty similar.
The girl will give you a blowjob for a few minutes, then throw a condom on and the sex begins. Some will try and do the blowjob with a condom, if you don't want that confirm it with her up front.
Anal sex at Whiskeria 4×4 is pretty common, some girls will do it for no additional charge, others may ask for a small tip. Again, negotiate ahead of time if you are hoping for anal sex.
Overall Brazilian prostitutes are very easy to deal with and you shouldn't have any problems or arguments. Just have a quick chat about what you want to do before the sex begins to decrease the likelihood of a disagreement.
Should You Visit Whiskeria 4×4?
Can't really think of any reason why not, unless you are anti prostitutes. And if you are anti prostitutes how da fuq did you end up reading this review?
The only negative is that it is a bit pricey and there are many ways to find cheaper sex in Rio de Janeiro. But this is one of the more popular spots for a reason.
If you wanted to try to meet some girls that aren't hookers then Brazil Cupid will be the best way. It is the biggest dating site in the country and there are loads of hot girls in Rio on the site who you won't have to pay.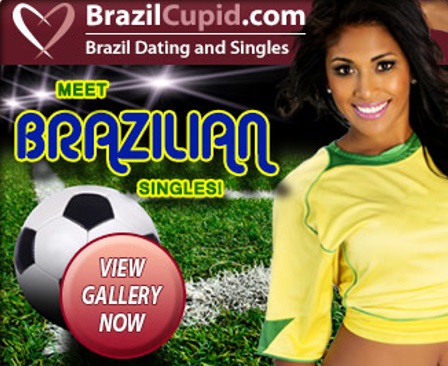 If you wanted to read more about how to take a great single guy's vacation to enjoy the Brazil nightlife check out this red light travel guide. Hopefully this review of Termas 4×4 in Centro Rio de Jainero was helpful to you.