Thai Bar Girls Giving Handjobs In Bangkok At Fanny's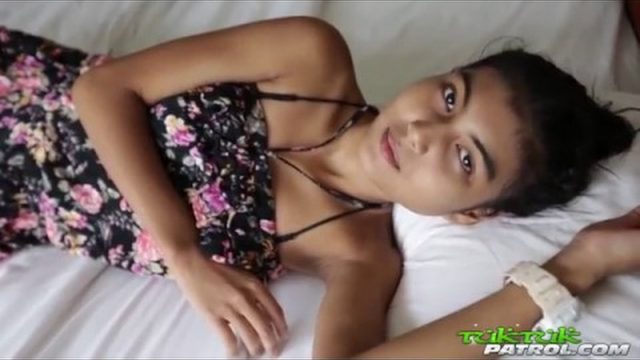 If you are looking to find Thai bar girls giving handjobs in Bangkok Go Go's then you should check out Fanny's. This review will tell you what this Soi Cowboy Go Go is all about.
It is one of the handful of Soi Cowboy handjob bars we have discussed before. This time instead of doing a broader picture approach we are going to specifically review Fanny's.
Is this is a must visit bar on your trip? Or is it a Go Go that you should avoid? Like most things in life it probably falls somewhere in the big middle ground and hopefully after you read this review you will be able to make a more informed decision.
As our Bangkok sex guide shows there are just so many options in this city that it can be hard to know where to spend your valuable time. A guy on a short trip has more of a sense of urgency, but even an expat living in this city doesn't really have enough time to enjoy all the great adult entertainment offered here.
We will start off with just a quick run down of the most important aspects of Fanny's. Where it is located, the prices, the Go Go bar itself and the girls.
After that we will give our opinion on the good and the bad and hopefully that will be enough for you to decide whether you want to check it out or not. If you aren't really interested in mongering then maybe check out our post on the best ways for foreign men to meet a good Thai girl in Bangkok instead.
Fanny's Go Go In Soi Cowboy

Soi Cowboy is one of the two main red light districts in the city. Every taxi or motorbike taxi driver in the city will know how to take you here.
You can also easily get there by taking the BTS to Asok or the Metro to Sukhumvit. Fanny's Go Go bar is located pretty much in the middle and is one of a few handjob bars located next door to each other. There are lots of seats outside and many guys choose to grab a beer on the street and people watch.
Toy Bar and Jungle Jim's are some others you could check out. Actually we suggest you do because of our next section.
Thai Bar Girls Giving Handjobs
The reason we suggest you check out all of the available handjob bars in Soi Cowboy is because these are smaller bars without a big selection of Thai bar girls to choose from. They also are cheaper bars and that means (in general) they will have less attractive girls working.
That doesn't mean when you are in town you can't find a sexy Thai bar girl giving handjobs here, it just means the odds are lower then at a mega show bar where they can earn more money. Generally speaking these handjob bars in Bangkok like Fanny's have older, less attractive ladies working but your mileage may vary.
The Prices At Fanny's
The drink prices should be a little bit cheaper at Fanny's then what you find at the mega show bars. There are no cover charges at any Go Go in Bangkok but you will need to buy a drink if you want to stay.
They won't be too costly though, under 100 baht will get you a beer. A ladies drink will cost 100 baht but some clever girls will order a jack and coke and try to get 2 ladies drinks, be on the lookout for that.
If you want to get a handjob at Fanny's the price will be 500-700 baht. They will start the negotiation at 700 but if you want to negotiate they probably will do it for 500. However after you add in your own drinks plus a mandatory ladies drink it will cost 700 ($20) at minimum.
Don't be surprised if the mamasans (managers) ask for a ladies drink of their own or try to pressure you to buy another for the girl, sometimes even during the handjob. Just say no and don't be a pushover and they will eventually leave you alone.
Where Do You Get A Handjob In The Bar?
Right there on the bench seats. Sometimes the mamasans may hold up a towel to give you more privacy during your handjob at Fanny's, other times it will just be right out in the open.
What We Like About This Handjob Bar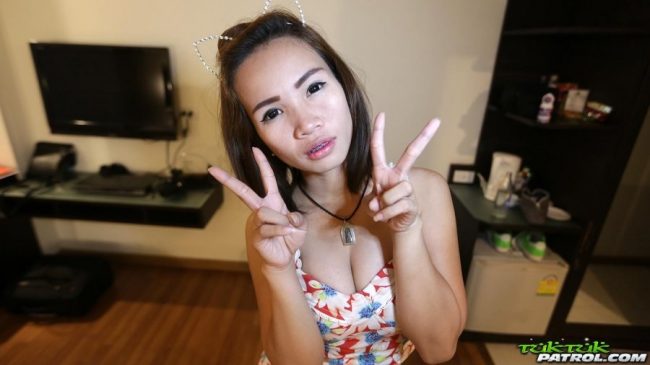 Well, being able to get a handjob in a Bangkok Go Go or any bar in the world isn't something that can be done often. It is a nice novelty that can allow you to be a bit more adventurous and many guys get really turned on by any sort of public sex act.
Plus there should be some eye candy around for you to look at while you get your rub n tug. The prices aren't bad either, some guys in the western world pay $100+ for a handjob at massage parlors and be happy to do so.
However this isn't just any city.
What We Don't Like About Fanny's Go Go
The problem with Fanny's Go Go is that this is Bangkok and you have so many better options around. Right across the street you can go to Afterskool and get a blowjob in a Go Go for only 300 baht more.
Or you can take a 5 minute walk to Som's Haven and get a blowjob for 700 baht also. Plus the Thai bar girls giving handjobs at Fanny's aren't that attractive most of the time.
If you were able to get one of the hottest Baccara girls to stroke your cock in the bar while you watched the other hottest girls in the Go Go dance topless in front of you then that would be great. But when its a 30 year old chubby lady and a couple of average looking dancers to watch it isn't near as good.
This is why we suggest you check out what is going on at each of the handjob bars in the area and if you find something to your liking go for it. If not then there are plenty of other options in this city.
Not just when it comes to mongering either, you can easily get dates off Thai Friendly or Thai Cupid and many of the girls in this city want to hook up with foreign men. Just be polite, don't talk about sex, crack some jokes, and at the end of the date invite them back to your room.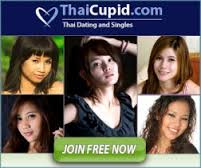 If they say yes you will be getting some free sex from hotter girls instead of paying less attractive ones for a rub n tug. If you wanted to read more about how to take the perfect first trip to this city check out our Bangkok men's travel guide.
It has all the info you need from the adult entertainment to travel tips to how to save money along the way. Thai bar girls giving handjobs in Bangkok at Fanny's is something to consider but not necessarily a must do on your trip.