Pro Tips For Picking Up Thai Hookers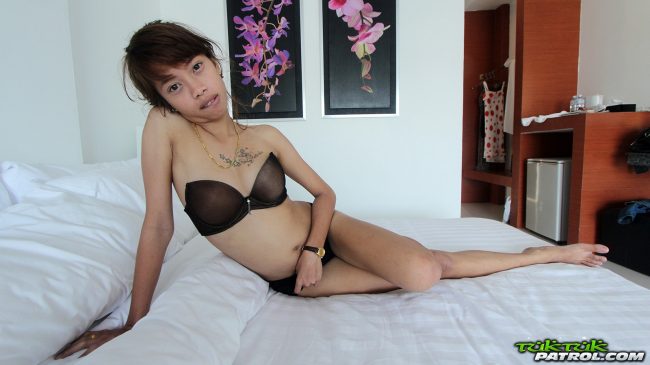 Thanks for checking out these pro tips for picking up Thai hookers. We have covered the nightlife and mongering in this country in great detail before, but usually we just focus on the where to do it aspect.
Well this time we are going to talk more about the Thai hookers themselves and what they are like. They are actually a pretty mixed bag, in some countries it is easy to generalize but here that isn't really the case.
You will find some that give a very good girlfriend experience and are very fun to be around. You will find others that are all business and don't have the most pleasant personalities.
One of the main things you need to remember when looking for sex in Thailand is that it is an extreme buyers market. There are far more prostitutes around then guys who are wanting to pay for sex.
If you only have one hour before you leave the country then you might need to rush into your decision. Otherwise you don't really need to have a sense of urgency, take the time to find the right girl on that night. It will be well worth it if you do.
In this post we will start off by talking about the different varieties of hookers you will encounter in the Thailand nightlife. There are as many ways to find girls for sex in this country as you will find anywhere in the world.
After that we will give some tips on how to choose the right ones and also how to deal with them. Some can be very user friendly, others might put you through the ringer.
Then we will get into specific places to find them in each city and give links with much greater detail on that. If you somehow ended up on this site even though you don't pay for sex our GuysNightlife Thailand girls guide might be more up your alley.
Lastly before we get started, we just wanted to mention there will be a lot of generalizing here, not everyone's experiences will play out the exact same way.
Different Types Of Thai Hookers
When most guys think about hookers the Thai Go Go girls are probably what comes to mind. You can meet them at the nice Go Go's or at more laid back beer bars.
You will pay a small barfine to the bar to allow her to leave with you, and then pay her on top of that. Barfines generally cost between 300-1k baht and the girl will expect somewhere between 2k-4k most of the time.
With the current exchange rate of about 32 baht per $1 USD that means most bar girls will cost $60-$150, but outside of the barfine their fee is negotiable. Next there are your freelance prostitutes and you can find them all around the red light districts in each city.
You might see them on the street, you might see them in nightclubs, or you can also meet Thai hookers online on dating sites or apps. Generally speaking trying to find escort services in Asia isn't worth it, but as time goes on that will likely change.
Some may tell you differently bt you don't need to be afraid of freelance prostitutes in Southeast Asia. They really are no more risky than going with a bar girl.
As far as price goes they are independent escorts and can charge whatever they want. If you go to a prostitute bar on a Saturday night at 1am and they have many potential customers around a lowball offer won't work.
If it is a weekday afternoon and they have no other potential way to earn then they might accept less. Anywhere from 1k-3k baht should be able to get just about any freelancer to come with you, how much you want to spend is up to you. Download the Line APP so you can chat with them and make deals for off peak hours.
Then there are the erotic massage spas which are numerous in this country, particularly in the touristy areas. You can't walk for 2 minutes without passing one in many places you will visit.
They can range from very nice and luxurious soapy massage spas down to mattresses on the floor of what are effectively brothels. Sometimes you will get a real Thai massage before your happy ending, other times you might get a girl going through the motions for 5 minutes before telling you to turn over.
Prices can vary a lot here, you should choose the oil massage option instead of Thai if you do want a happy ending. That should cost something like 200-300 baht, then you will need to tip for the happy ending.
An additional 300-500 for a handjob, 500-1k for a blowjob, or 1k+ tip should be expected for a full sex massage. The spas fee will be set, the tip is negotiable.
For soapies they can range anywhere from around 1,800 up to 5k at some of the nicer places. Some will even have different tiers of girls that cost more than the others.
There are also blowjob bars in Bangkok and also Pattaya. Here you will pay 700-1200 to go in and get a quick blowjob. They are as simple as they sound, walk up, pick a girl, and head upstairs to get your dick sucked.
The Right Girl For The Job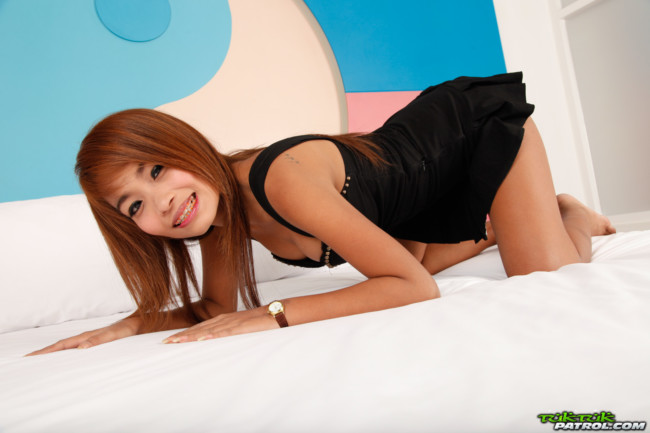 OK, so now you know of the main types of Thai hookers, but how do you choose the right one for you? Well, what are you looking for. If all you want is a quick and skillful blowjob head to the blowjob bar.
If you want a happy ending massage then go to a spa. If you want a girl to come back to your hotel for either a short time (1 bang) or long time (all night or multiple bangs) get a freelancer or bar girl.
Sounds easy right? But all experiences aren't created equal and if you want to have the best time you need to try and choose the right girl. When it comes to blowjob bars or massage it may not be as big of a deal.
Most of those girls are going to have a set routine and they are going to stick with that no matter what you do for the most part. You can still use our tips for choosing the right Thai bar girl to help in those venues, but it won't be as big of a factor.
When looking for your bar girl for the night do your best to have some patience. Don't just jump at the first hot piece of ass you see without taking anything else into consideration.
If all you want is a trophy on your wall then by all means pick the hottest girl. But if you want a truly memorable all around experience there is more to look for.
What you want to find is the right combination of attractiveness, mood, and how into you she seems. If you walk up to the hottest girl in a prostitute bar and she seems like a bitch then she probably is.
Take your time and survey the scene. Look for Thai hookers that are smiling, dancing, joking, and enjoying themselves. If they are having fun now they probably will be more fun later on.
If they are stern faced or staring at their phone like they are just killing time that is a bad indicator of how they might be later. It doesn't mean you shouldn't approach them and see if they lighten up when you say hello, but it isn't a good start.
Post up for a bit and locate the potential girls you like the most and gauge their mood. Go over and say hello and if she smiles and seems happy to chat with you then go for it.
If she looks like you are disturbing her then find another girl. Don't treat this like a business proposition (even if it is) instead treat it like a normal bar pick up.
Chat with each Thai hooker for a bit and see if they stay friendly. Maybe even dance with them, you don't need to spend an hour picking them up, but for the best chance at a good experience put some time into it.
Some of these girls don't really think of themselves as hookers. They are just going out to a bar and banging random dudes like women all over the world do, they just happen to get paid for it.
Treat them nice and with respect and they will try to make you happy. Treat them like shit and they will do the bare minimum to get your money and run.
This isn't an exact science, even an experienced monger can get tricked. That smiling happy face in the bar could be a real bitch later on, but play the percentages.
Safety With Thai Hookers
Outside of going slow and choosing a girl in a good mood and that seems to want to go with you there are some other tips as well. As far as something like scams go just make sure the girl is at least 18 years old and you shouldn't have anything to worry about.
Wear a condom with Thai hookers, STD's are going to be more common among bar girls then the normal population. When you are back in the room with them try and lock all of your valuables up.
The main thing to do is not to give them an easy chance. Petty theft is often a crime of opportunity, don't leave cash, your wallet, your phone, or any valuables lying around your room.
Keep your wallet and phone in your pants pocket and after you have sex bring your pants into the bathroom when you shower. If you give them an easy chance they might take it, so don't make it easy.
You should also never pay them up front. At a Go Go or massage parlor you will pay the bar or spas fee first, but don't pay the tip or the freelancers payment until after she has done the job. Not necessarily because they might try to run off with it, more because they have no incentive to try and perform well once payment has been made.
Most of these girls are actually good hearted and have no bad intentions. Scams, thieving, or safety concerns are few and far between.
With that said always try to do the deed in your hotel, apartment, or at the venue you meet them. Don't go with some random street prostitute or Thai online escort to an unknown location or you are putting your safety at risk.
Don't Fall In Love With A Bar Girl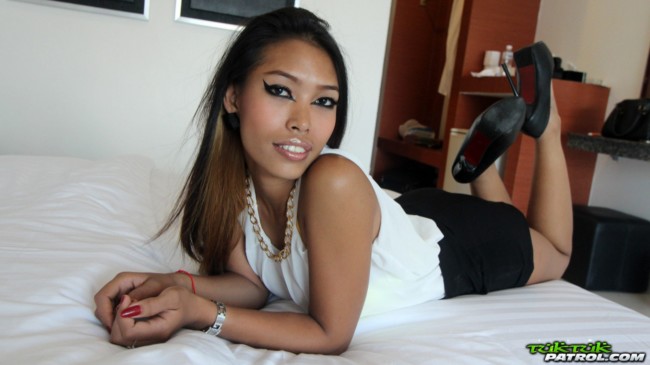 This may seem like an obvious statement to some, but Thai bar girls can be extremely sweet. You really need to be able to keep your emotions in check with them.
Could it be possible that you meet one, fall madly in love, and go on to live a great life together? Sure, anything is possible, just don't count on it.
Even if we say that most of these hookers don't have bad intentions there are some out there that have no problem leading guys on to try to extract maximum cash from them. There have been hundreds, probably thousands of guys who left this country and sent Western Union support to a girl who is playing them.
She probably has a handful or more other guys doing the same thing. Enjoy your time with them, but always remember what it really is.
Southeast Asian girls can be hard to resist so it will take some strong will power to not fall for them.
Where To Find Sex In Thailand
Now we are going to talk about specific places to go for Thai hookers in the major cities guys visit. There are going to be lots of links here that have longer breakdowns, we will just name the main red light districts in each city here to give you a jumping off point.
When looking for sex in Bangkok you want to be on Sukhumvit Road between Soi 2 and Soi 30. This is where you will find Nana Plaza, Soi Cowboy, and countless massage parlors, beer gardens, and prostitute bars.
This whole area is basically a red light district and there will be prostitutes all around you. In Pattaya stay near Walking Street which is the main Go Go bar area in the city.
Plus as you walk along Beach Road and the surrounding area there will be even more bars and erotic spas. Pattaya and Bangkok are both very user friendly cities that are extremely easy to figure out.
The red light district in Phuket is Patong and on Bangla Road. In Chiang Mai things are a little more spread out, you will want to go to Loi Kroh Road, Thepae Gate, and the Chiang Mai Entertainment Centre.
In Udon Thani you can go to red light districts like Nutty Park or Day and Night. In Hua Hin the heart of the action is on Soi Bintabaht and the surrounding streets. In Ko Samui go to Soi Green Mango or the Lamai Night Plaza.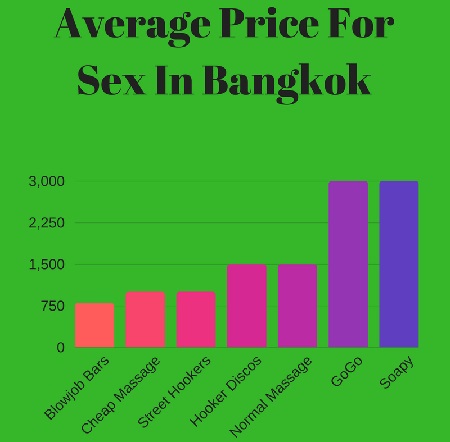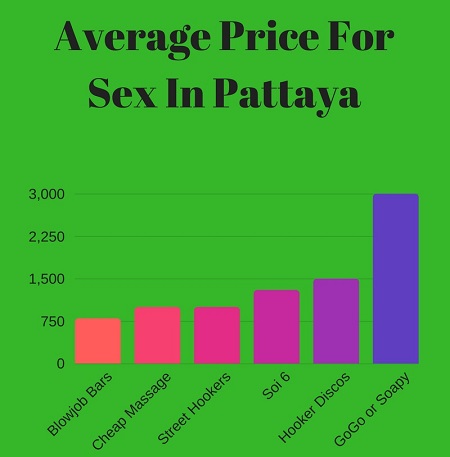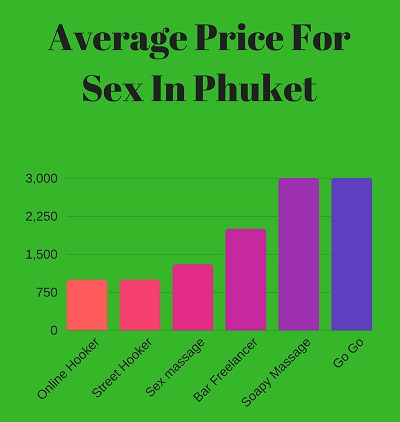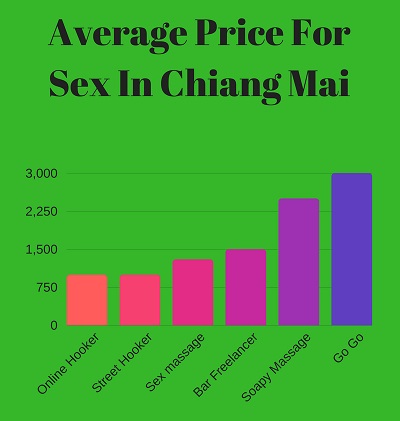 If you stick to the main red light districts you should have Thai hookers all around you. Plus you can use dating sites like Thai Friendly or Thai Cupid to try to meet prostitutes on non pros before you arrive in town.
Online dating is pretty easy in this country and if you want to put in a little effort you can score freebies by buying them dinner and some drinks. Or you can relax, enjoy your vacation, and pay to get right to the point.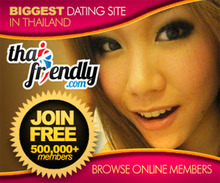 Good Luck Picking Up Thai Hookers
Overall they are pretty easy to deal with, but some can have attitudes. We wrote a post about Vietnamese hookers who are all business and another about Philippines hookers who give the best girlfriend experience in the world.
Thai bar girls aren't that polarizing. You can find some cold shrew's here, and can also find some delightful ones that will do everything they can to make you happy.
Spend a little bit of time to find the right one for the night and it will be very well worth it. Rush into your decision and you may end up wishing you had used more patience.
For more tips on how to get the most out of the great nightlife in this country check out this red light travel guide. It goes into much more detail about all of the best places to enjoy the nightlife in all the cities listed here.
Hopefully this post on picking up Thai hookers gave you the tips you needed to have a great time.