Tips For Having A Threesome In Tijuana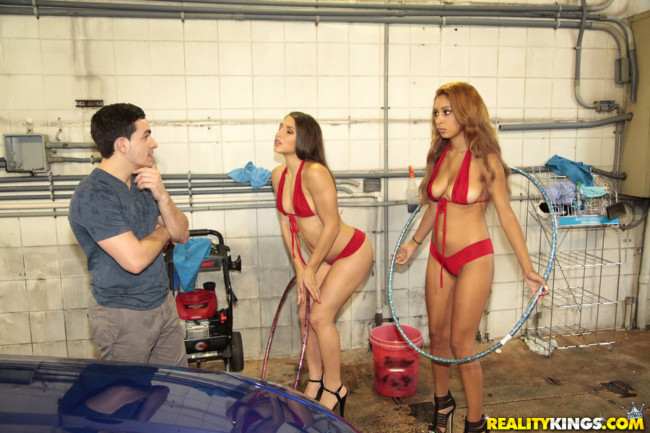 Guys from SoCal flock to this city every weekend to have as much fun as possible. They know the price of sex is cheap here, but these tips for having a threesome in Tijuana might not sound as budget friendly as you imagine.
First off, the hottest girls aren't all that cheap anymore. Sure, they are cheaper than the US but compared to many areas of the world they aren't.
When you factor in that you don't have to pay a bunch of travel costs to get there (if you do live in SoCal) that makes up for the difference a bit. But at about $100 or more for the hottest girls for a quick 30 minute session it is more like mid level pricing than cheap.
But there are some things you really need to factor in when having sex with a prostitute. The first being that most of them give mechanical service and try to get away from you and back down to the bar as quickly as possible.
The second is that most like to use the on site short time hotel rooms with add additional cost. And when looking for a threesome in Tijuana things will get even costlier and harder to accomplish.
For a full write up on all of the nightlife and debauchery here you can read our GuysNightlife Tijuana sex guide, this post is all about threesomes.
A Threesome In Tijuana Will Cost A Premium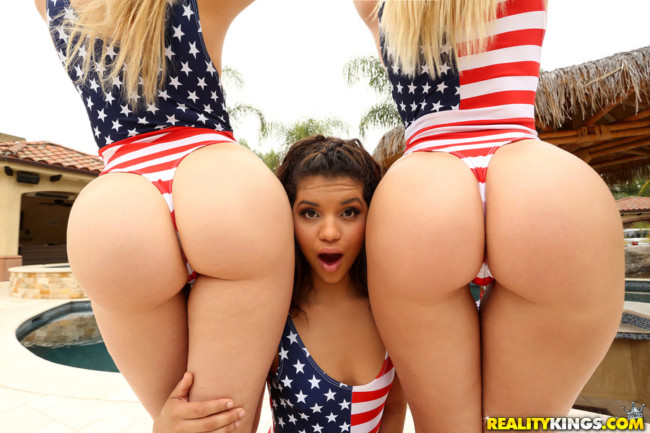 If you just want two girls lying in bed next to each other not interacting at all then it won't be all that expensive. Tijuana prostitutes are not known for giving girlfriend experience, or even porn star experience.
As mentioned it is generally very mechanical with them. Some will even try to charge you extra once you get in the room to get them to take off all their clothes or let you suck on their tits.
You can't just go grab two random hookers, ask for a threesome, and expect magic. You are going to need to talk things out before you hit the room and make sure the girls know exactly what you are expecting.
There is a solid chance they will even lie and claim to make out with each other and go down on each other and then not do it. That is why you need to make sure you never pay up front, and let them know if they don't do what they say you will only pay half.
During this negotiation they are going to be asking for more than the standard price. Why would they accept the same amount they normally go for when you are asking them to do more work.
This is why you are going to have to pay a premium for a threesome in Tijuana. Then cross your fingers and hope it plays out well. This travel & nightlife guide breaks down all a guy needs to know to enjoy his time in this city.
Head To Hong Kong In Tijuana For Threesomes
Hong Kong is a great bar to visit and they put on live lesbian sex shows every few hours. The girls in the shows need to be your prime targets.
They already have shown that they have no problem going down on another girl, so if are getting paid for it will do it in your room also. This will give you the best chance to get a legit threesome, not just a pretend threesome where two girls lay in bed next to each other.
Wait for the show to end, find the pair that you thought were most attractive and played best with each other. Don't come off as desperate or they will smell blood and ask for more and more.
How much a threesome in Tijuana from Hong Kong prostitutes will cost is anyone's best guess. If you just choose two random hot prostitutes that don't do the lesbian shows and make them actually interact it may cost as much as $500.
If you choose the girls that already go down on each other every day they probably won't charge near as much. Remember you only get 30 minutes in the short time rooms connected to Hong Kong.
You may want to rent your own hotel room if this is going to be a longer session. This will be your best option in this great city for hookers.
Cheap Threesomes In Tijuana
The street prostitutes in Tijuana can still be had for very cheap, but generally they aren't as attractive as the bar girls. If you want to find a cheap threesome in Tijuana find a pair of street girls you think are cute and negotiate.
Remember to never pay up front if you are trying this, and make it clear that they will get a nice sized tip if they perform well. Otherwise they are going to do the bare minimum.
If you prefer to meet girls that aren't hookers give Mexican Cupid a shot. Finding two girls who aren't motivated by money will make for the best experience, but nobody said it will be easy.
Hopefully these tips on having a threesome in Tijuana will be helpful to you.