The Top 5 FKK Sauna Clubs In Germany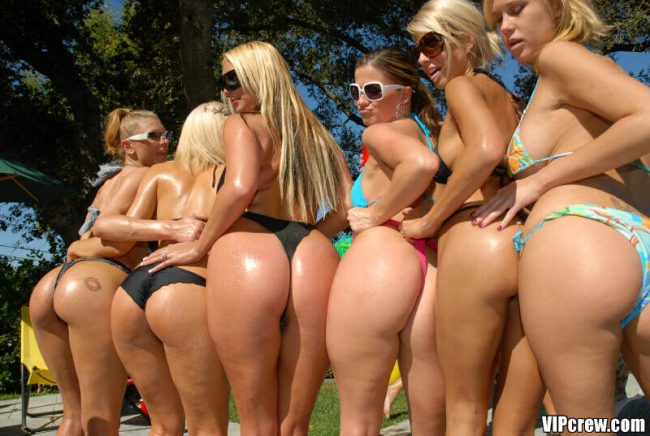 We are going to make an attempt at listing the top 5 FKK sauna clubs in Germany. We say make an attempt because surely some guys will disagree.
In a country like this one there are so many ways to have some fun. You definitely should enjoy yourself if you visit any of these top 5 FKK sauna clubs in Germany, but there are plenty of other spots around the country where you can do the same.
When doing this list we tried to keep things pretty simple. At the end of the day what matters most is that you find a hot girl to spend some time with and at any of these 5 you should easily be able to do that.
We don't care so much about how luxurious the amenities are. Whether one has some nicer statues in the backyard or better decor inside didn't factor much into the equation.
If you visit any of these FKK sauna clubs you will be surrounded by many hot women and that is why they make the list. These are known to be the ones with as many or more girls to choose from than the others, so they make the cut.
Variety is the spice of life and having a large variety to choose from is the best thing a venue like this can have going for it. Before we get into the 5 that make the list lets go ahead and break down what a German FKK sauna club is like.
That link has a longer write up, but we will give a shorter version now.
German FKK Sauna Clubs
A lot of guys around the world don't even know that places like these exist. If they did they would probably try and book a plane ticket as quickly as they could.
With legal prostitution in this country they are some of the better places in the world for a guy to have sex with prostitutes with no fear of repercussions. They all have a pretty similar set up, when you walk through the door you will be greeted and get a couple of keys.
One key is for the big locker room where you put your clothes and belongings, the other is for a smaller locker out on the floor where you put your wallet and cash. That way when you finish with a girl you can pay her quickly and easily.
Since these are sauna clubs you can expect them to have a sauna, steam room, and jacuzzi. Many will have masseuses available to give a quality massage, but that will cost extra.
They will have a pool in the back where you can swim when the weather is nice. Often there will be one main lounge area with a bar and couches all along the wall.
This will generally be the main place where people hang out, though when the weather is nice the pool can be the top spot. There will be free food, generally a lunch and dinner buffet will be put out as well as some snacks.
During the summer the grill will be fired up out back where you can get burgers and brats. All of the food and many drinks will be free of charge, though liquor often will cost extra.
The kino is a cinema where they often play porn. These German FKK's have been around for a long time and back in the day all of the women were completely naked and public sex was rampant.
It would happen in the main lounge area, by the pool, or anywhere really. Now there is far less public sex and the kino would be the main place that it goes down.
The girls working inside are not supposed to approach guys, it is up to you to make the first move. This rule is generally followed though some may ask if you want company, pushy girls and begging are extremely rare.
There is a no hassle pricing system in place and all of the girls should charge the same for sex. Generally you get 30 minutes for the standard price which includes a quick blowjob and sex.
If you want anything extra or kinky then some girls may accommodate if you are willing to pay extra. Something like anal sex might cost an additional 50 or 100 euros, and if you do a threesome you would pay each girl 50.
Longer times can be negotiated if you and the girl can reach a price, expect it to be 100 for an hour and so on. Recently some clubs have started to hire DJ's at night to give more of a nightclub and party atmosphere.
After you pay the entry fee you are free to stay as long as you want on that day. All of that money is kept by the clubs, the girls keep all of the money they make for themselves.
When reading up on them sometimes you will see them referred to as laufhaus brothels. Now that you have a better understanding of what a German FKK sauna club is lets get into our top 5.
FKK Artemis In Berlin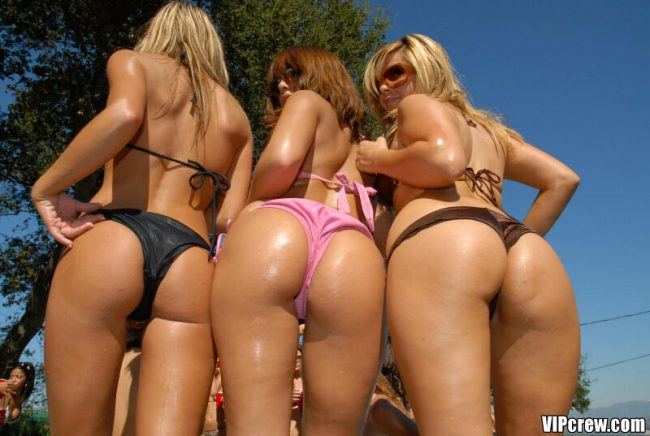 We are going to go in alphabetical order and that means we kick it off with FKK Artemis. You can find it located close to the Westkreuz train station, just head to that station and then hop in a taxi.
This is arguably the most popular sauna club in Germany and it is also one of the more expensive ones. The price to enter is 80 euros and girls here charge 60 per bang.
Most Girls In One Laufhaus Brothel
As mentioned the biggest determining factor for making this list was whether a club would have a large selection of girls or not. The more you have to choose from the more likely you are to find one that really gets you going.
Well FKK Oase is known to have more girls than any other. This Roman themed club costs 69 to enter and girls will charge you 50 for sex.
The easiest way to reach it is to take the S5 train to Friedrichsdorf and get a taxi from there.
Palace Saunaclub
There are so many ways to find girls for sex in Frankfurt and this is another of the better options. If you only have time to visit one city in the country then this should probably be it.
It is located only 2 blocks away from the Industriehof stop so it is very easily accessible. Palace Saunaclub is one of the biggest FKK's in Germany at over 2600 square meters, they even have a beach volleyball court and a small casino room.
The entry fee is 75 and sex will cost you 50. One nice thing they started doing is giving guys a colored wristband when they enter.
One color lets the girls know that they are open to being approached, the other lets girls know they want to do the approaching themselves.
There is a club with the same name in Stuttgart that could also have made this list.
FKK Club Sharks In Darmstadt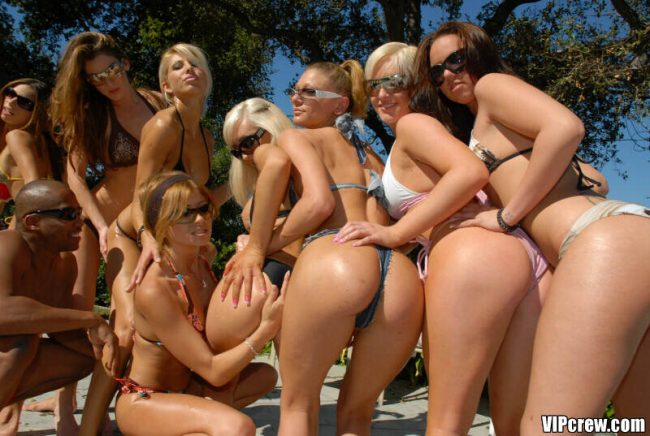 Not far from Frankfurt, you can take the train to Darmstadt which won't take long or take the bus right from the airport. During the day there will be a little under 50 girls working at FKK Club Sharks, at night there should be as many as 100.
The price to enter is 50 and the price to bang is the same making this the cheapest FKK on the list.
The Biggest Sauna Club In Germany
FKK World is the biggest sauna club in Germany. You can get there by taking the train from Frankfurt Hauptbahnhof to Giessen Banhof and then getting a taxi.
This sauna club has done recent upgrades to make it much more luxurious inside. All of the tiles, fixtures, and other decor went through a makeover to really up the appearance.
That has nothing to do with our ranking, just thought we should mention it. They also added a shisha lounge and a DJ at night so if you wanted a nightclub atmosphere it is the spot for you.
The entry fee is 59 euros but before 1pm it is only 47. The bang rate is the standard 50.
Have Fun At German Sauna Clubs
At any of the above clubs you should find a very wide selection of girls who should all be reasonably attractive. The vast majority of girls will be Eastern European and Romania definitely seems to be the most well represented country of the bunch.
Sometimes you can find Latinas or African girls but that shouldn't be counted on. As you can see by the list Frankfurt would be the best city to go to if you wanted to hit up a bunch of different clubs.
If you were hoping to meet girls that you didn't have to pay give Adult Friend Finder a shot. You probably just rolled your eyes because you always see it advertised on porn sites, and in most countries rolling your eyes would be the right reaction.
But not in this country, there are over 1,000 active female users in Berlin and hundreds of others in cities like Frankfurt, Hamburg and Munich. These are all horny girls looking for some no strings attached fun.
This country has far more to offer than what we covered here though. If you wanted to read about all of the best nightlife in Germany this eBook has all the info you need.
It covers the biggest cities as well as some smaller stops along the way. Everything from these clubs to smaller brothels to erotic massage, red light districts, and more.
Hopefully you enjoyed reading about the top 5 FKK sauna clubs in Germany.