Meet Trans In Manila At Mixed Nuts Ladyboy Bikini Bar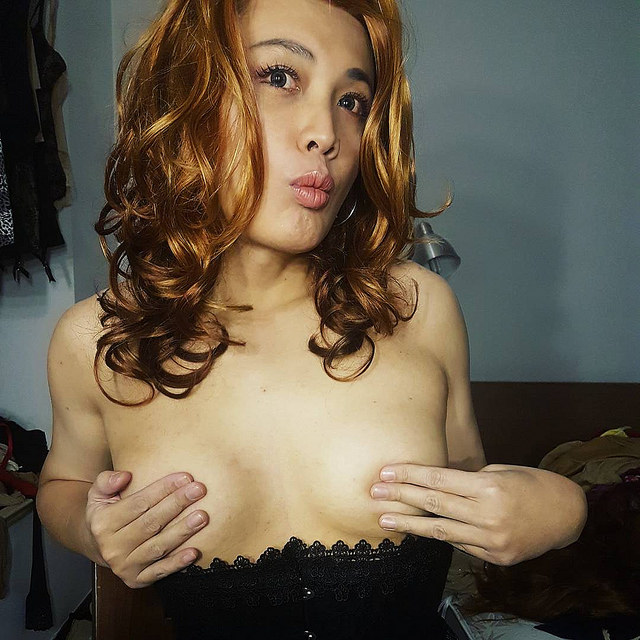 Thanks for checking out this review of meeting trans in Manila at Mixed Nuts ladyboy bikini bar. It is located in the Burgos Street red light district which is one of the main areas for adult entertainment in this city.
We have already written extensively on the best places to find ladyboys in Manila, Mixed Nuts is the only bikini bar that we know of that has trans working at it. If you are not aware what a Filipino bikini bar is like we will give a quick breakdown now.
They are often referred to as girly bars, but since there are no girls here we went with the other name that is most often used for them. In some ways they are like a strip club, in others they are similar to a brothel, but in the end they aren't really like either.
Don't go here and expect to see sexy naked ladyboys dancing on stage. These aren't topless or full nude strip clubs, though some may do a quick flash from time to time.
You also can't have sex at a Filipino bikini bar the vast majority of the time, and you won't be having sex at Mixed Nuts. However you can pay a barfine that will allow you to bring them back to your hotel or apartment.
After reading that some may be wondering what Manila hotels are ladyboy friendly? Well don't worry, in this city just about all hotels will be ladyboy or girl friendly as long as you aren't causing any problems.
During this review of Mixed Nuts we will talk about what a visit to the bar is like. Are the trans easy to talk to? Do they interact with customers? What are the prices like? And of course we will also tell you where it is located.
Plus after all of that we will mention the best international transgender dating site which is thriving in the Philippines.
Location Of Mixed Nuts In Makati
Finding Mixed Nuts ladyboy bikini bar is very easy. The exact address is 4853 P Burgos on the corner of Kalayaan Avenue. It is connected to Ringside which we have also reviewed where you can see female and midget boxing or oil wrestling.
It will be extremely easy to find but we included a map to make it easier. All taxi drivers in town will know how to find Burgos Street without a problem.
Aggressive Ladyboys In Bikinis
Ladyboy bikini bars are different than girly bars mostly because trans are going to be a lot more aggressive than girls are. Expect them to be all over you from the moment you walk in which might be a bit overwhelming.
Some guys will like having the attention of so many sexy Manila ladyboys, others will feel uncomfortable. If it is too much just tell them you would like to sit by yourself for awhile and call them over for a drink when you are ready.
Remember that this isn't a trans strip club. They will be dancing on stage in bikinis, but don't expect to see them fully nude.
If you wanted to read about how this city compares to one of the other main mongering and ladyboy destinations in the world check out this link.
The Prices For Drinks & Barfines
The prices for drinks and barfines at Mixed Nuts ladyboy bar are typical of Burgos Street, but maybe a bit on the high side. The ladies drinks are 350 pesos and the barfines are in the 3.5k peso range.
Some guys report paying 3k, others report paying 4k so the barfine price doesn't seem to be set. Plus you will need to negotiate with your Manila trans you pick up here on top of the barfine and pay an additional 2k-4k.
Not an expensive place to find a date, there are plenty of ladyboy prostitutes roaming around Burgos Street that are cheaper. Better yet you can easily hop on dating sites and meet trans that you don't need to pay and who aren't prostitutes.
Earlier we mentioned the top international transgender dating site in the world and that is MyLadyboyDate. Do you know which country has the most active trans users? The Philippines, and there are almost four times as many here compared to the second leading country Thailand.
There are a little under a thousand trans users on MyLadyboyDate in Manila alone as of late 2017. Why pay 7k pesos when you can easily get a date for free from a good trans instead of a ladyboy prostitute? Well, whatever floats your boat.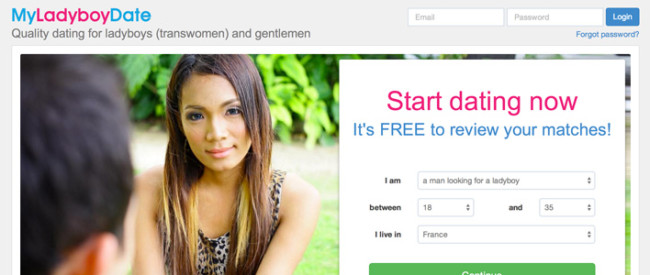 Have Fun At Mixed Nuts
This can be a fun bar to visit if you are looking for trans in Manila. If you are new to dating trans then it can be a nice way to get some experience before trying to meet ones who aren't prostitutes.
If you wanted to read more about how to take a ladyboy vacation to the Philippines check out this eBook guide. Hopefully this review of meeting trans in Manila at Mixed Nuts ladyboy bikini bar was helpful to you.