Best Tropical Beaches For Mongering In Asia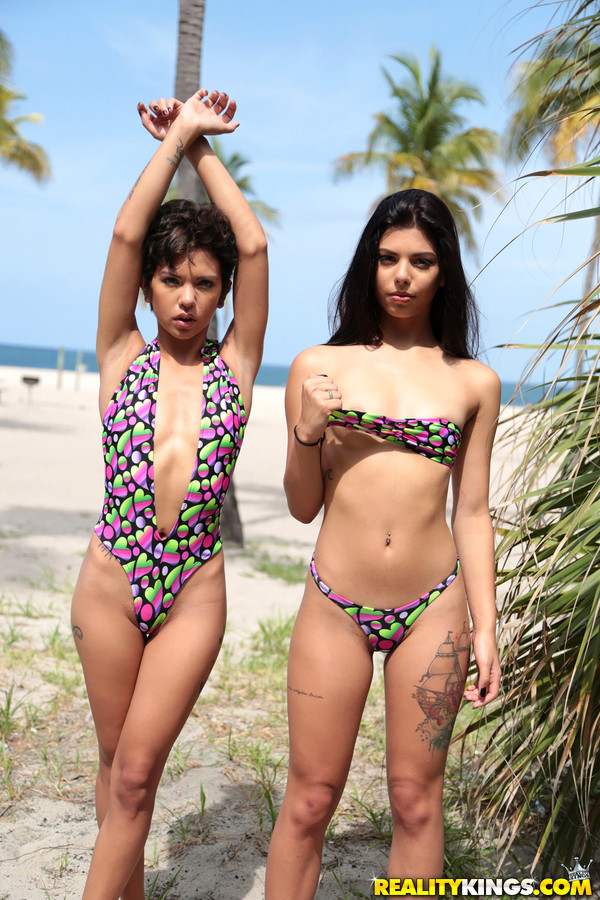 A quick caveat before we get too far into this, these are the best tropical beaches for mongering in Asia. GuysNightlife is all about meeting sexy girls and having a good time on your vacation.
However we still will cover which of these have the nicest and most picturesque beaches for you to visit. The nightlife is a big factor in this post, but not the whole thing.
We will also cover the cost of a vacation to these beaches, there are some dirt cheap options, and some luxury tropical beach vacation spots as well. We realize not everyone wants the same thing on their vacation.
Some guys reading this post may just want to relax throughout their whole vacation. If they meet some other tourist chick and get laid then cool, but it isn't the reason they are traveling.
Other guys will want to go out, party, and hook up with sexy girls every night. Some guys may just want to hit up one beach and spend all their time mongering there.
Others may want to see as much of this part of the world as they can while they are already here. We are going to cover quite a few tropical beach locations here, so can't get too in depth on any of them.
But we will definitely cover the important stuff for each spot. Thailand is the most visited country in Southeast Asia, so lets start there.
Tropical Beach Vacations With Sexy Thai Girls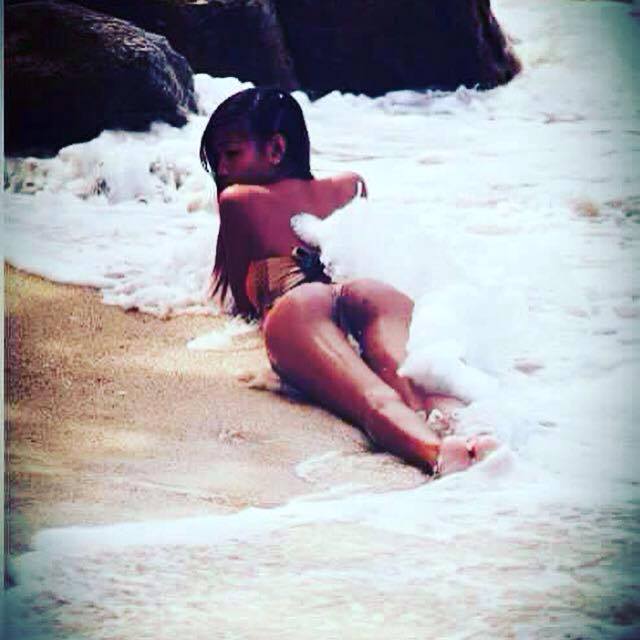 When you travel around Thailand it is very clear that it is the most visited country in the region by tourists. You don't even need to look at the tourism stats to know it, you can just see all the white people around you when you are there.
There are lots of different beaches around the country, but not all of them would be considered tropical, and not all of them have mongering or nightlife. For instance Pattaya has some of the best mongering in the world, but it shouldn't be considered a beach destination.
The best tropical beach with sexy Thai girls is definitely going to be Phuket. The beach is very nice, and there is great nightlife here, there are many Go Go bars like Suzy Wongs around filled with sexy Thai girls and lots of tourists as well.
You can find some very expensive luxury resorts in Phuket that will feel like paradise, or you can find some cheaper hotels as well. It isn't going to be an extremely cheap place to visit by Southeast Asian standards, but it can be done pretty cheap by western standards.
By that we mean you will probably be getting ripped off on everything you buy but not even realize it because it still feels so cheap. Phuket actually made our best cities for prostitutes in Asia list.
The 2nd best option would be Ko Samui. This is another spot where you can find expensive luxury resorts or stay for reasonable prices as well. There is a bit of nightlife here, but far less than Phuket.
On the other hand the beach is nicer. Both places can be done a lot cheaper if you live there than if you travel.
Remember to book your hotel close to the nightlife if you plan to partake in it. There is a big taxi mafia in both places and you will be better off if you are walking distance to your locals.
Overall we recommend Thai beaches for guys that want to hit up the Go Go's and have a reasonable sized mongering budget.
Cheap Tropical Beach For Mongering In Cambodia
Now lets go the other way and right about the cheapest tropical beach vacation in Southeast Asia. Sihanoukville, Cambodia is a sleepy little beach town by day that has plenty of nightlife when the sun goes down.
This is a place for guys on a backpacker budget, where you can stay in hostels for $3 a night, have your own fan room in a hotel for $5, or a room with aircon for $12-$15.
You can eat seafood meals by the beach for $3 and beers cost $1 or less. If you are looking for a budget beach vacation this is your spot.
As far as nightlife goes there will be some tourists around during peak season. There will also be lots of Cambodian prostitutes out every night, as well as sexy Vietnamese girls.
They will all gladly join you in your room for anywhere in the $10-$30 range. Yup, it is that cheap. Expect the Thai Go Go girls in Phuket to want in the $100 range, but there would be some cheaper freelancers about.
There are some luxury resorts around, but if you want to 'ball out' there are better options. This is a good place to go chill out on the cheap.
The tropical beach won't be as nice, the nightlife won't be as wild, but a digital nomad could live there for under $1,000 a month with ease, and take a mongering vacation for super cheap. Click this link for more on the Snooky nightlife.
Is It Easy To Have Sex In Bali?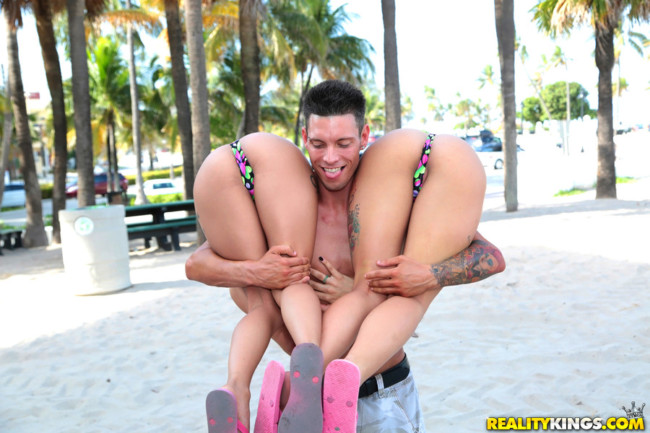 The tropical beach town of Bali is known as a paradise throughout the world. While mongering here can be done on a budget it really shouldn't be thought of as a budget destination.
If you have the money to spend then Bali probably has the highest ceiling of any tropical beach on this list. You can find as nice of resorts here as you will find anywhere in the world.
You can also meet hookers for sex from all over Asia. They know that this is a spot to earn big money, so you will find some of the hottest pros around working here.
Of course they are going to come at a cost, and that cost will be large. There are other cheaper options around, ask any hotel doorman in town and he should be able to usher call girls to your room for $20-$30.
But they won't hold a candle to some of the hottest girls working in the Bali nightlife. Not to mention all the drunk Australian tourists around, drunk girls are horny girls.
Another nice thing about taking a vacation to Indonesia is that you are in one of the easiest places in the world for online dating. Indonesian Cupid is loaded with girls that LOVE westerners (known as bule in Indo.)
Hop on Indonesian Cupid and ask the sexiest Indonesian girls on the site if they want to join you for a weekend in Bali. They may not all say yes, but you can be pretty sure that at least one will.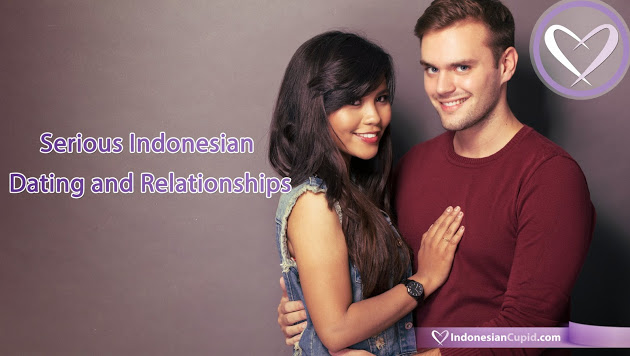 You don't even have to limit your search to Bali, girls from Jakarta or anywhere in the country would gladly come visit you if you are willing to pay for their flight. And once the two of you are sharing a hotel bed what do you think will happen?
Bali can be done on a budget, so its floor is reasonably high. However in our opinion it has the highest ceiling, so it is a great place for a tropical beach trip.
The Philippines Has Many Tropical Beaches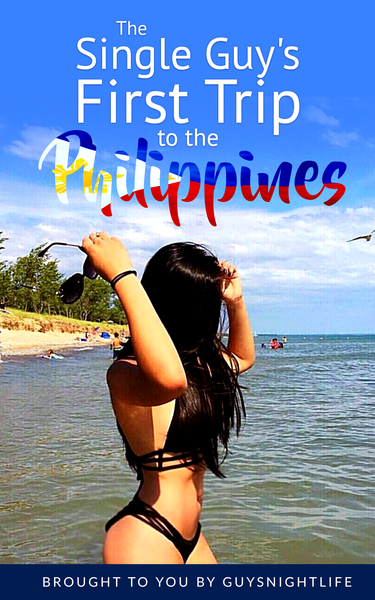 Earlier in this post we mentioned that some guys may just want to head to 1 beach and spend their whole vacation there. They don't want to deal with more planes, buses, ferries, and all of the hassle that comes with moving from spot to spot.
Other mongers may want to think of their trip as an adventure and see as many different places as they can. If that sounds like your style then the Philippines may be right for you.
That isn't to say that you can't just pick 1 beach in the Philippines and enjoy your trip. Its just that if you want to see a bunch of different spots it will be easier if they are all in the same country.
There are lots of options, many guys who are coming here to find girls will go to Subic and consider that their beach trip. Does Subic have a beach? Sure, just not one worth traveling for. And not one that should be in any best tropical beaches list. It is similar to Pattaya in that regard, though the mongering isn't anywhere close to as good.
The best tropical beach in Southeast Asia, if not the world, as far as beauty goes is going to be Palawan. If you are traveling more for the beach than for the nightlife then that is definitely the spot you need to head.
Not only is the beach gorgeous but the entire region has great natural beauty. Sadly the mongering is lacking, remember how we mentioned dating sites in the last post? Hop on Filipino Cupid or PinaLove and you can bring any girl from that site to Palawan with you almost assuredly.
Every Pinay has heard how beautiful it is and wants to see it. If you are paying for the trip they will gladly stay with you. Boracay is another beautiful beach in the Philippines, it even has enough nightlife for you.
It is the best combo of pristine beach and nightlife in the Philippines for sure, and one of the best combos listed in this post. A couple other options would be Bohol which is a 2 hour ferry ride outside of Cebu City.
There are decent places to party there, or you can search for girls on Pina Love in Cebu City and see who wants to come with you. Lastly you could try out Puerto Galera which has a nice white beach plus some girly bars for mongering.
The beach isn't quite on Boracay's level, but the girly bars are a nice addition. In Boracay you are dealing with freelancers not bargirls. Some guys may prefer that, others may want the sure thing from the bargirls.
Overall there are many options for a tropical beach vacation in the Philippines. You could head to one, or you could check them all out.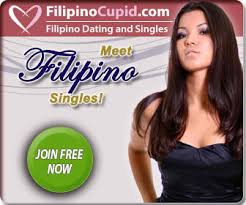 Have Fun Mongering At Tropical Asian Beaches
Some guys may have noticed that we didn't mention bringing dating site girls with you for Thailand or Cambodia but did for Indo and Phils. The reasons for that are pretty simple.
Thailand is a good, not great place for online dating. You can hop on ThaiFriendly and get yourself a date no problem. But it will likely be with a girl that speaks almost no English.
Do you really want to spend your trip with a girl you can't communicate with? Cambodia is not a great country for online dating, worse than Thailand by a wide margin.
In Indonesia you will have to pick and choose a bit, some of the girls there don't speak English that well. However they are very horny girls and really do love bule.
The Philippines is the easiest spot for online dating in the world because the girls (generally) speak very good English, are very friendly, and are quite horny. All of this leads to a great girl to bring on your trip.
Or you can just meet a girl while you are at any of these spots, there are always hookers around in tourist spots in Southeast Asia, some places will just have more than others.
Either way you will have a great time in any of the best tropical beaches to meet girls for sex in Asia. If you want to read more on this subject you can check out this comprehensive eBook guide that has more info on each.