Ultimate Guide For Getting A Sex Massage In Thailand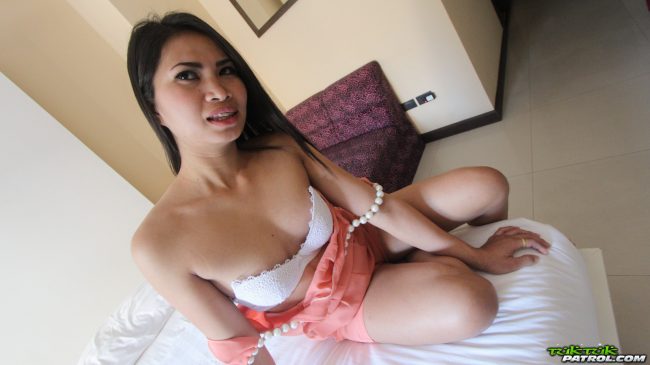 In this ultimate guide for getting a sex massage in Thailand we will break down the various types of spas in the country and what each offers. This is a country known for many things like Go Go's, great food, and the topic at hand here.
Hopefully after reading these pro tips for sex massage in Thailand you will know what you are walking into and be able to target the right spot for you. There are a very wide range of services and prices, so we will often have to speak in broad general terms.
But the most important thing is you know about the different types of spas for men, what they offer, and how to get what you want from them. In some parts of a city every spa will offer a happy ending, in other parts only a few might.
You also really need to have your expectations in check when it comes to the massage girls. Sure, you can find a very hot one from time to time, but the average isn't what you might expect.
We will save the girls for last and start off with the various types of parlors and spas you will see.
Standard Thai Massage Spa
Your standard Thai massage spa can be found all over the country, and there are many of them in the touristy areas. Most single guys that visit Bangkok will stay in the lower Sukumvhit area, and you will find hundreds of these on the streets there.
You will also find different types of spas, but the majority are this standard fare. In an area like lower Sukhumvit or near other sexpat hangouts anywhere in the country you can pretty safely assume some sort of a sex massage is available.
It might just be rub and tug for a handjob happy ending, or the lady might be willing to go further. Notice we said lady, as these are generally staffed by ladies in their 30's who aren't dressed sexy and often aren't sexy either.
They will all have a wide menu of services offered, the cheapest will be a Thai massage but you probably want to pay a little extra for an oil massage. It might be 200-300 for a Thai massage, and 250-450 for oil.
The reason to choose an oil massage is because when you choose Thai you have to put on this full body straight jacket type thing. If you do oil you are either naked or in your boxers making it much easier for a happy ending to happen.
You can still get extra services from a Thai massage, but its less likely to be offered and just a bit more awkward. As far as how much to tip for a handjob or sex that will vary from girl to girl.
Something like 300-500 for a handjob, 500-1000 for a blowjob, or 1000+ for a full service sex massage should usually do it. That part is all open to negotiation though.
Often times these ladies will prefer to do a handjob and just make the quick easy money. In a sexpat zone all of them will be up for that, maybe half or three quarters will be up for more.
Quick Sex Spas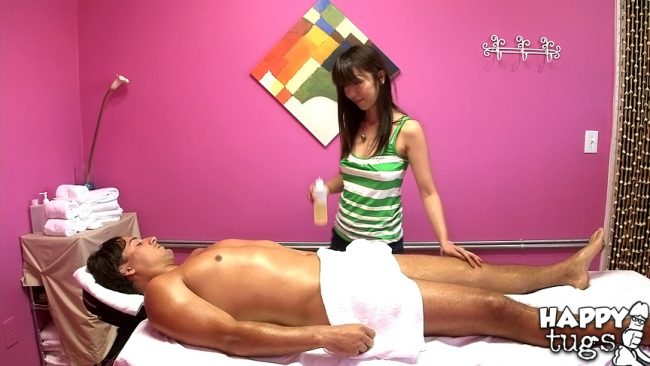 These are less common but you will find them in the sexpat areas. For instance in Bangkok there is a soi that connects Soi 13 and Soi 11 with lots of these quick sex spas.
They say they are for massage, but they are really brothels. You can also find them in Pattaya out on Soi Chaiyapoon.
You pay the 200-300 for the massage which will last only 10 or so minutes before the girl asks you to roll over and offers extra services. If you want a legit massage don't go to these places, if you just want a happy ending and don't care about the rub down then they are good to visit. Tip prices are similar to what was listed above.
The average girl in these spots is generally a bit younger and better looking. It kind of goes without saying but sex and blowjobs are on the table with just about all of them, these are effectively brothels.
Soapy Massage In Thailand
Next we will get to soapy massage in Thailand. Many guys come over here after seeing some sex massage porn and this is one of the main things they hope to do on their trip.
The most important thing to note here is that a soapy massage is not the same thing as a nuru massage which we will get to next. A soapy does not involve an air mattress or a body to body massage with any gel or oil.
What happens is you walk into a big room with a lot of girls either behind a big glass window (referred to as a fish bowl) or with the girls in the room with you. They all have numbered badges and often times there will be different tiers of prices for girls sitting in different groups.
Once you choose your Thailand massage girl you head to the private room that will have a bath tub and a bed. She will start to fill the tub with water right as you arrive and get a lot of suds in it.
Then you get in and she follows you in, both of you naked. She washes you off spending most of the time rubbing your cock and balls, you might get a blowjob here or a short body to body massage with the suds in here depending on the girl.
Then you dry off and go to the bed to have sex. After that you wash off and then its done. A very good experience, but maybe not quite what you are expecting after watching too much porn.
Sometimes you can get the air mattress thrown in, you will need to ask the manager (known as papasan or mamasan depending on gender) if that is included. Soapy massages are going to be quite a bit more expensive, anywhere from 1700 up to 5k+ depending on the city you are in and the tier of girl you choose.
Air Mattress Nuru Massage
Might as well follow that one up with the nuru massage on the air mattress. The main city to find these would be Bangkok where there are a few on Soi 22, Soi 33, and other areas around town.
There will be a menu of different options available, one thing to note is often times the nuru massage option includes a free handjob happy ending. Some of these girls may not be willing to have sex even if you give a tip, others will be hoping to earn more and will be open to sex or a blowjob.
Here you will wash off in the shower with the girl then lay down on the air mattress. She will put the nuru gel all over both your nakes bodies and give you the body to body massage.
After the body slide you might get a handjob, titjob, or more. Prices can range from 1200 baht with no happy ending up to 2k with a handjob included. Tips for extra services can vary a lot.
The Thai Massage Girls
Everyone on the planet wants to make as much money as they can while working and the Thai massage girls are no different. You shouldn't expect to see a really hot girl working at a standard spa, it might happen if you are lucky, but it isn't common.
The average women from Thailanad at those places is generally not going to be very attractive. You could walk up and down four sois past 100 of them and the hottest you see might be classified as 'barely above average.'
The quick sex brothels that act like spas will have a bit better looking girls, but still nothing spectacular. The prices are too cheap.
At the soapy massage parlors in Thailand is where you are likely to find the hottest girls. No surprise, they cost the most and they will make the most money working there.
The nuru girls can be quite hot also. Again this is all generalizing, you should always have your eyes open because you never know when you might see the hottest girl on your whole trip.
On a short vacation trying these out can definitely be a lot of fun. Don't forget that you can meet girls on Thai Friendly and Thai Cupid that are quite easy to hook up with for free as well.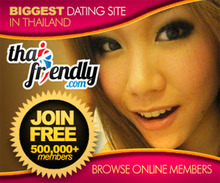 Enjoy Your Sex Massage In Thailand
There are so many different ways to have fun in this country and massage is just one of many. But it is an experience that can be hard and risky to find in other parts of the world.
Having patience is pretty key here, as mentioned just keep your eyes open as you walk around. Eventually you will walk past the right girl at the right time and then you should pounce.
If you wanted to read more about how to take the perfect first trip to Thailand check out this mongering guide. It has extensive chapters on Bangkok, Pattaya, and Phuket but also covers Chiang Mai plus other beaches and smaller cities.
Hopefully this ultimate guide for getting a sex massage in Thailand will lead you to the happy ending you are after.