Review: Vanilla Massage The Best Men's Spa In Moscow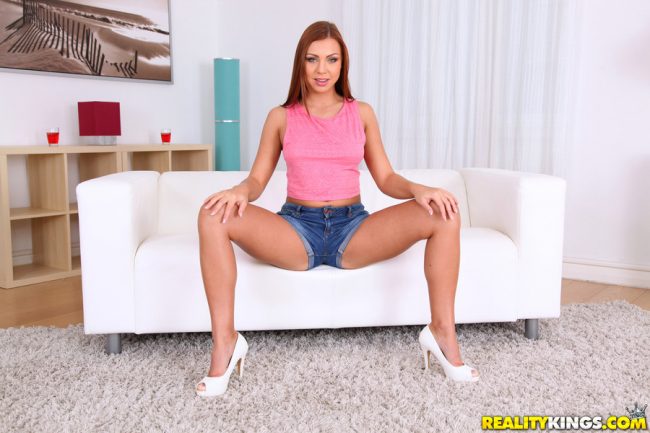 Thanks for checking out this review of Vanilla Massage the best men's spa in Moscow. This is a city where you can have a lot of fun if you have money to spend and this might just be the most reliable option in town.
If you read up on mongering forums or blogs Vanilla Massage routinely gets mentioned as the best place to find girls for sex in Moscow. This erotic men's spa has a great reputation for customer service and keeping a quality lineup on hand at all times.
Guys that live here have plenty of time to try and meet hookers in all the possible ways available. If you have all the time in the world then meeting Russian hookers online can find some hidden gems.
But if you only have a short time in town and need to make sure you hit a home run on your first at bat then Vanilla Massage is your safest play. During this post we will tell you where it is located, the prices, the available erotic services, and try to get you fully prepared before you go.
If you ended up here even though you don't like mongering then give the best online dating site in Russia a try instead.
Location Of Vanilla Massage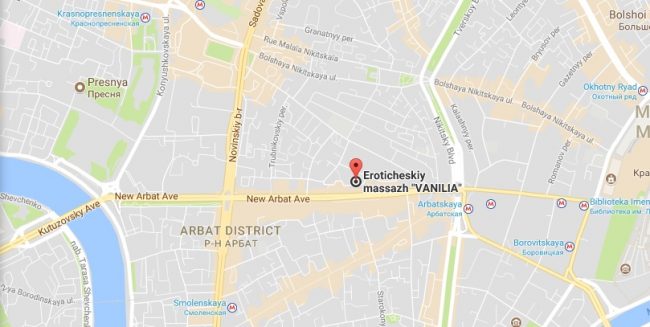 You can find Vanilla Massage located at ul. Bolshaya Molchanovka, 18 very close to the Arbatskaya Metro Station. We have included a map for you so that you can find it easily.
They also have a website where you can contact them to make sure they are open and find out which girls are working when you are ready to visit. It is open 24 hours a day but it is always wise to make sure that there are some available girls before you go.
This is the most popular erotic men's spa in Moscow and while they have plenty of rooms or girls it also can get very crowded. If you don't speak Russian the receptionist should be decent enough at English to get the job done.
Erotic Services At This Men's Spa
Pretty much any type of erotic massage service you can think of can be found at Vanilla Massage men's spa. If you have the ruble to spend then you can make anything happen that you want to have happen here.
A list of available types of massage on offer are:
Fetish Massage
Jacuzzi Massage
Shared Shower
Thai Body Massage
Couples
Lingam
Prostate
Lesbian Show
Femdom
Four Hands
Soapy Massage
Topless Massage
Nude Massage
But if you have any other special requests (and the money to pay for them) they will probably be able to accommodate you. Just go ahead and let them know what you are looking for and they can make it happen. This post has more on the men's spas in Moscow.
Prices At Vanilla Massage
There are a huge list of services available so we aren't going to cover all of them. You can find the full pricing structure on their website.
At a minimum you need to pay 2k ruble to get an erotic massage at Vanilla. The most expensive services can be as high as 30k if you want to do the most luxurious VIP package that they offer.
Our advice is to talk to the receptionist or therapist that you choose before you agree on what package to take. Let them know what you hope to achieve when you visit this Moscow men's spa and they will let you know how much that will cost.
Most guys probably take the 1 hour packages that cost in the 4k-5k range but it is your money and you are free to spend as much or little as you like. If these prices sound too high for you then we suggest you hop on Russian Cupid and meet girls online for free sex instead.
Remember that Russian girls like their men to be very alpha and macho. Nice guy game won't get you anything here, but that doesn't mean you also don't need to be romantic.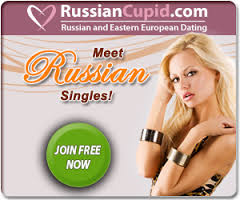 The Sexy Massage Therapists
All guys have different tastes in women so this is always a tough topic to discuss. We aren't going to tell you that you are going to find supermodels here, but you probably will be pretty satisfied.
There is a reason that Vanilla Massage is the most popular erotic men's spa in Moscow and it isn't because of the tables or the oils they use. It is because they keep a very nice staff on hand and if you can't find a quality 'masseuse' here then you probably are not going to be satisfied anywhere.
If you wanted to read more about how to get the most out of the Russian nightlife check out this eBook guide that breaks down both Moscow and Saint Petersburg in detail. Have fun visiting Vanilla Massage the best men's spa in Moscow.