Vietnam Cupid Is Best For Meeting Vietnamese Girls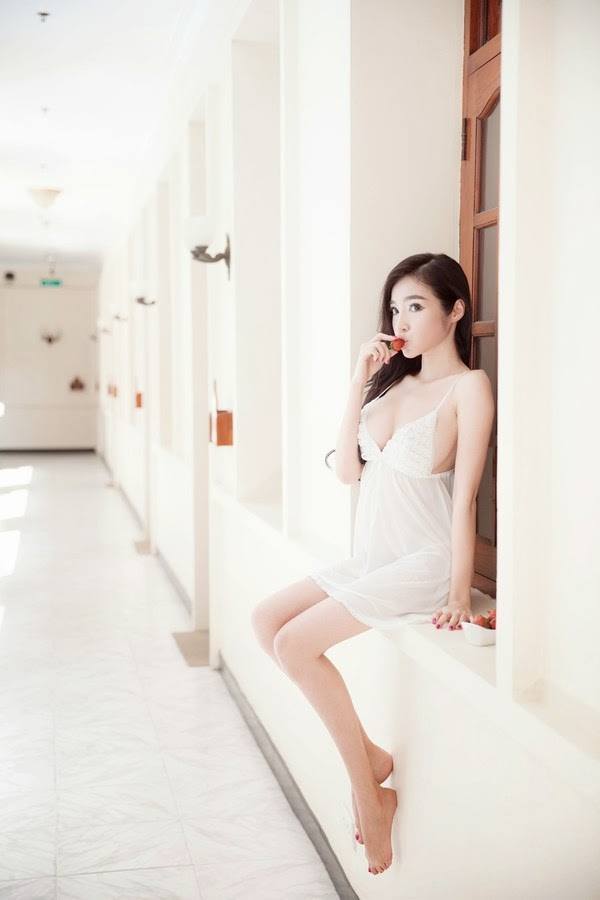 As you travel around the world you will head to many places that have different 'best' ways to do things. Well this post will tell you why Vietnam Cupid is the best way to meet sexy Vietnamese girls as a foreign man.
So that this doesn't come off as too much of a sales pitch we are going to be honest right off the bat. You aren't going to log on to Vietnam Cupid and have girls sending you erotic messages or asking you to have cam sex on Skype.
Foreign men aren't going to line up a hundred dates and bang every sexy Vietnamese girl you go out with. That is not how things work in this country.
Vietnamese girls are far more traditional than many girls in Southeast Asia. If you want to read about easier places to meet girls for sex online check that out.
We feel it is important to start out with those cold hard facts before we get going. We truly do believe that Vietnam Cupid is the best way to meet Vietnamese girls, but we aren't going to tell you that it will be super easy.
Instead, we just need to tell you how it is easier than your other alternatives.
Vietnamese Girls Are Very Cliquey
If you take a vacation here one thing that will really stand out is that Vietnamese girls and foreigners don't seem to mingle together often. Sure, in the heart of the tourist district you will see some.
Or you will see some older foreigners with some younger girls where they are outkicking their coverage a bit. But it isn't the same as somewhere like the Philippines where you pretty much always see a cute Filipina hand in hand with a foreigner.
It doesn't matter what city it is, in Ho Chi Minh City or Hanoi it will be the same. The hottest Vietnamese girls are going to be very cliquey and hanging out with other Vietnamese people.
That makes it really hard to approach them in public. It is similar to trying to go hook up with girls in many Latin American countries.
You need some sort of an 'in' through their social circle. But in this country how are you going to get that? Most of the people can speak very limited English, how are you going to get into a social circle that you can't communicate with?
This can be a bit of a maddening experience. See so many sexy Vietnamese girls around town but limited ways to get to them. You will notice coffee shops on every street corner, and there will probably be sexy girls inside when you pass by.
Are you really going to walk up to a table and break the ice as the only foreigner inside? Takes some major balls to do that.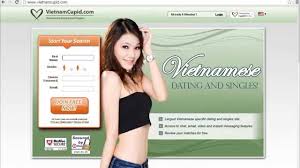 For Girls Talking With Foreign Men Is Hard
When you were in school and learned a foreign language what did most of your classes consist of? Boring paper work right?
Well there are lots of Vietnamese girls trying to learn English, but they are at a very beginner's level. That means they probably have done a bit of reading, some writing, but very limited speaking.
If you do make that cold approach in a crowded cafe the odds of the girl being at a conversational level are slim. Her having the confidence to actually have a conversation in an awkward spot like that in front of her friends are almost 0.
But if a girl signs up to Vietnam Cupid who is interested in foreign men and you message her that isn't some awkward cold approach. Instead it is sending a message to a girl who has shown she wants to be messaged.
She also will be far more comfortable starting out the communication with you by reading and typing instead of a face to face chat. Remember that Asians hate to 'lose face' so trying to talk to a foreigner can be a really stressful experience for them.
But replying to a message won't be. It will be something that she is hoping to do. Just remember to keep your messages short and sweet unless she shows to be better at English than expected.
Don't send a full paragraph, and try not to use long words. Also, the typical Asian conversation is not very in depth or personal. Something as simple as 'hi how are you?' 'Good and you?' 'OK have a good day' can be plenty.
The more you say the more likely you are to mess up. Either because you really did mess up or because there was some sort of miss communication. Message them often so they know you care, but you really don't need to say anything other than simple pleasantries.
What Dating A Vietnamese Girl Is Like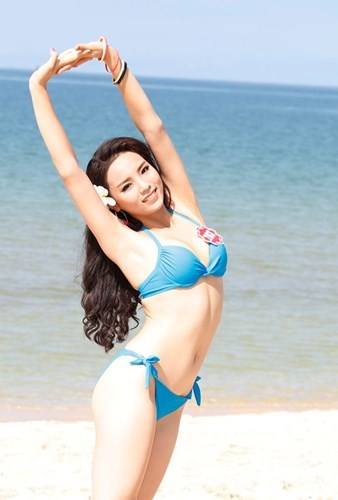 These are often very traditional girls. Don't expect to have sex on the first date, or likely even the second.
If you are looking for a country to come and have a bunch of one night stands find somewhere else. Dating Vietnamese girls takes time and patience.
They often want you to meet their family pretty early in the relationship, maybe even before they will have sex. This can be weird to foreigners, but it is totally standard there.
However they know that you aren't used to it, so if you really want to make them happy introduce them to your parents. It doesn't need to be in person, just ask if they want to have a Skype call with them.
There is a good chance they will be shy and say no, but you at least made the effort. That suggestion is not imperative, but it definitely could earn you some major brownie points.
Since these sexy Vietnamese girls don't put out easily you would have to think they will be pretty loyal. Who is more likely to remain loyal to you? The girl who road your cock the first night you met her, or the one who took weeks to get into bed?
Some foreign men don't have the patience for that, and if you aren't looking for a serious relationship then you shouldn't put up with it. These girls clearly don't want to give it up unless they have feelings for you, so if you don't truly have feelings for them why bother?
There are plenty of other girls who have no problems giving it up quickly. Plus there are always hookers if you can't be bothered with a relationship as well.
One more thing that is a little different than most Asian girls is that they are a little more fiery temper wise. We aren't talking a full on Latin temper here, but once they can be a bit bitchier than most Asian girls.
Bitchy is overstating it, but they aren't going to be as completely submissive in a relationship as other girls.
Should You Meet Girls On Vietnam Cupid?
Well those are the facts without too much of a sales pitch. It would be a whole lot easier to just say 'log on to Vietnam Cupid, send message, get laid' and hope you sign up but that isn't what this site is about.
That is pretty much what we wrote about Filipino Cupid and Indonesian Cupid, but only because it is true. Sexy Vietnamese ladies don't work that way, you really need to put in some effort with them, but many guys consider them the hottest in the region.
Vietnam Cupid is the best way to meet sexy Vietnamese girls for foreign men, that doesn't mean it will be easy but they are so hot you can put in a little work for them.