Our Review Of What's Up Club In Pattaya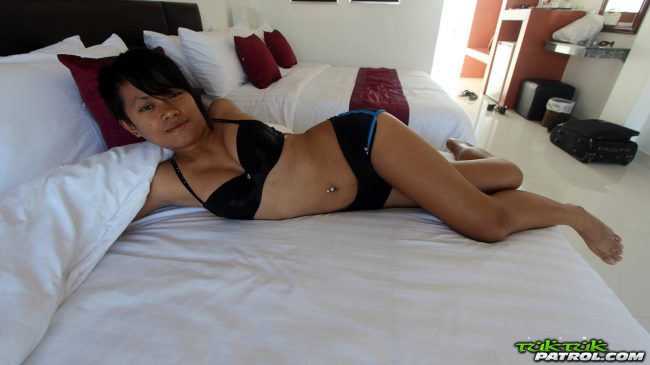 Thanks for checking out our review of What's Up Club in Pattaya. When a guy first arrives in this city it can be a bit overwhelming with so many options to choose from.
There are so many Go Go's on Walking Street and What's Up Club is definitely one of the favorites of many guys. It is also one of the most expensive, so you better have a big budget if you want to party here.
As our GuysNightlife Pattaya sex guide shows there are many options here and you don't necessarily need to spend as much as this bar will cost you. But if you have the money to burn then you might as well give it a shot.
During this review we will talk about the location, it isn't the easiest bar to find but isn't exactly hard either. After that we will talk about things like the expensive prices, the sexy Thai girls, and how things work when you arrive.
If you are unfamiliar with how Southeast Asian girly bars work check out this link so you will be caught up on some of the slang. We will also give a cliffs notes version for anyone who has never been to one before.
Basically when you go into a Go Go you buy a drink and check out the scene. There will be plenty of sexy Thai girls dancing around on stage in bikinis.
If you want one of the girls to sit with you then you buy her a ladies drink, and if you want to have her join you in your hotel you pay a barfine. All the money from the barfine goes to the bar, and then you discuss with the girl what her fee is.
The waitresses can call a girl over for you if you don't want to walk up to her, or there are mamasans (managers) who are there to assist you as well. You don't have to get a ladies drink or pay a barfine if you don't want, but you won't get any attention if you don't.
Now that you are caught up on how things work lets get back to this specific Go Go.
Logistics Of What's Up Club
Sometimes referred to as Imagine Club What's Up is located on Pattaya Soi 15 which leads you from Walking Street up to 2nd Road. There are some other Go Go's on this road like Angelwitch.
It doesn't take long to get there from Walking Street, maybe a minute or two and it will be on your left hand side. When you enter the bar there is one main stage with couches and tables with bar stools around the room, and in the back area there is a hot tub where girls have some fun.
It isn't a huge place and is often crowded so finding a seat can be a bit difficult during peak hours.
One Of The Most Expensive Go Go's
The prices at What's Up Imagine Club are quite high, as high as just about any you will find in town. You will notice this right from when you order your first drink and it costs 100 baht more than most other places.
A local beer or soda will be 185 baht, many other places in town this is in the 65-85 range. Ladies drinks are quite expensive as well at 250, again about 100 baht more than most Walking Street Go Go's.
Expect to pay a barfine of around 1000 baht (they have different tiers of girls so you need to ask each girl individually) plus her fee. How much she will charge can vary a lot, maybe 2k-3500 for short time and 3k-6k for long time.
Short time means around 1 hour or 1 bang, long time means all night and multiple bangs. Her fee and how long she will stay is completely negotiable so be sure to confirm things like how long she will stay, how many rounds you can do, and if you want any kinky sex ask if she is down before you leave the bar.
Some Hot Thai Girls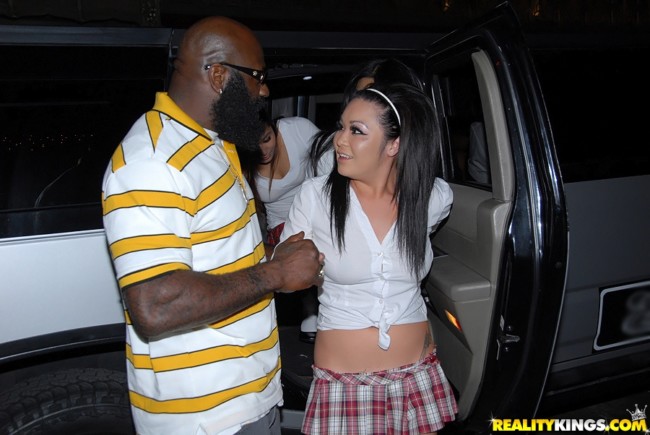 Everyone on the planet wants to earn as much money as possible for the work that they do. A popular bar that gets lots of customers and charges premium prices will be a desired place to work.
That means you can expect to find some hot Thai girls at What's Up Go Go. All guys have different tastes when it comes to appearances and line ups can change quickly, but a good general rule is the pricier the bar the hotter the girls.
It doesn't always play out like that though. You are free to walk in and take a quick lap around the place to check out the talent before you buy a drink.
If you like what you see then stay, if you don't think the girls are worth the inflated prices then move on. If you are a budget shopper there are much better places to look for cheap sex in Pattaya.
Should You Visit?
If you can afford it then why not? You are probably only here for a short time so need to make the most out of your time in the city.
If you are on a budget then there are better options around. This isn't the type of city where you are limited in your choices, and the biggest reason to avoid this bar is the prices.
To balance things out you could try and get free sex on Thai Friendly one night, then pay a premium the next for the hottest girl you can find in the bar. Whatever you decide you will have a lot of fun here.
If you wanted to read more about how you can get the most out of the great Pattaya nightlife during your stay check out this red light guide. It breaks down the full scene, plus gives general travel tips that can save you some time and money when in town.
Hopefully this review of What's Up Club in Pattaya was helpful to you.