Review Of Wood Bar (Dr. BJ's) Soi 7/1 Bangkok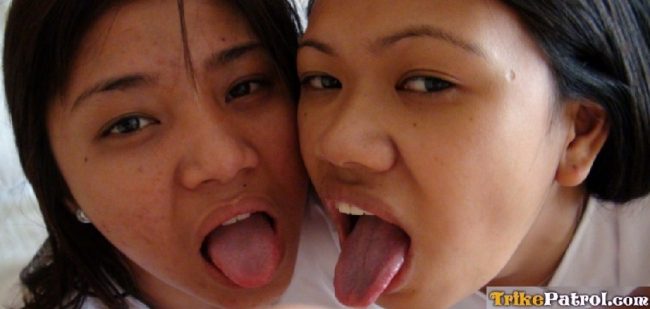 Today we are going to do a short review of Wood Bar on Soi 7/1 in Bangkok. Formerly known as Dr. BJ's it got raided last year but quickly changed names and re-opened right in the same place.
One of the longest standing blowjob bars in Bangkok, Wood Bar is definitely a favorite of many tourists and expats a like. The name may have changed, but pretty much everything else is the same.
In this review we will break down the important things you need to know before you visit. We will talk about the logistics of the place, how to get there, and what the rooms are like when you head upstairs.
After that we will talk about the sexy Thai girls working here that give the blowjobs and oral sex services. Finally we will talk about the prices, and talk about whether it is worth visiting or not.
Logistics Of Wood Bar On Soi 7/1
If you have never enjoyed the Bangkok nightlife before Sukhumvit Road is the main street where much of the tourist and pay for play action is. Wood Bar is on Sukhumvit Soi 7/1, right in the heart of it all.
This is a very naughty soi that contains many erotic massage parlors and also the Magic Table Bar and Eden Club which we have previously written about. Definitely a soi you want to check out when you are in town.
Wood Bar is located on the right hand side about 2/3's of the way into Soi 7/1. There will be girls out front asking if you want a blowjob, and they probably will even say Dr. BJ's in case you are looking for the old name.
If you want to get a blowjob you choose either a lady in a red dress or a white dress. Then you head upstairs for the oral sex services to take place.
The rooms are sort of like cubicles with doors and the ceilings do not go all the way up to the walls. Each room is pretty small, there is a sink where the girl will wash you off both before and after.
Then you take a seat in the leather recliner and she kneels down to give the blowjob.
The Thai Blowjob Girls
You really shouldn't expect to find the sexiest girls in the city working at a cheap blowjob bar. With that said Wood Bar does probably have the best looking, or at least some of the best looking girls at any blowjob bar in Bangkok.
Of course looks will vary from guy to guy, and more importantly lineups can change quickly. At any time you can walk down Soi 7/1 and check out the available girls.
If you like what you see then go ahead and choose one. If you don't think any interest you then you are free to go on with your day elsewhere.
The Prices At Wood Bar
There is a tiered pricing system at Wood Bar, the cheaper girls in white dresses will cost 700 baht. Then the girls in red dresses will cost 1000, so somewhere between $20-$30 USD.
The girls in red are definitely sexier, and some of the more attractive girls you will find at any blowjob bar. Not stunners, but relatively speaking you should find something you like.
However with 4 other Bangkok blowjob bars walking distance away that cost either 700 or 800 paying 200 more may not be worthwhile.
Should You Visit?
Since it is right in the middle of all the other great nightlife in this city you might as well walk by and check it out. The tiered pricing is a dumb system, not only does it make it costlier than the other spots nearby but it demeans the girls that are cheaper.
Another problem is that it is still the most famous blowjob bar around so it gets lots of visitors. That means when you are getting serviced in the room you can hear other guys coming, going, and cumming.
With the walls not going up all the way to the ceiling this can be very distracting. That is common at all of the other spots, but the others don't have as many visitors so you are less likely to be disturbed. Pro tip: if you visit any bj bar keep your talking to a minimum and use hushed tones.
You can definitely have some fun here, and it is a great way to clear your blue balls in case your Thai Friendly date doesn't end out putting out on the first meet. If you wanted to read more about all of the great nightlife in Bangkok this eBook breaks down the important things you need to know.
Hopefully this review of Wood Bar aka Dr. BJ's on Soi 7/1 in Bangkok helped you decide whether to visit or not.