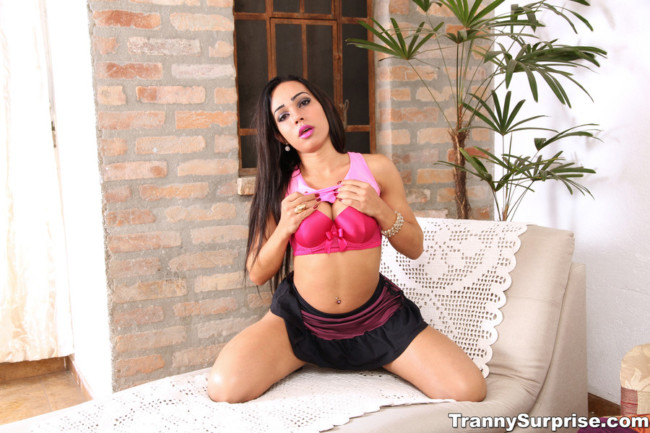 This post will tell you about the two best dating sites to meet Japanese ladyboys online. There are quite a few trans living in this country but they aren't always easy to track down.
Remember that when you are trying to meet ladyboys in Japan online newhalf is a word you need to be looking for. This is how locals refer to the transgender community, and it is how they may refer to themselves in their profiles.
There is not as big of a trans scene here as you will find in other places like Thailand or Brazil, but there are still enough around to suit your fancy. You just need to know where to make contact with them, and then how to treat them on a date.
There are two main dating sites in Japan to meet newhalfs online, we will give a quick breakdown of the pros and cons of each. Then you can take a look at both and see which one looks best to you before registering.
Meet Ladyboys On Japan Cupid
Japan Cupid is the top online dating site in the country. It is not a transgender dating site so it is mostly filled with girls and guys.
However you do have the ability to change your search settings to only search for ladyboys. That way you don't have to scroll through thousands of pics of girls.
Or if you are interested in both girls and trans you can scroll through and pick out any that you think are hot. Then if you see the word ladyboys or newhalf in the profile you know who you are dealing with.
There is one main advantage to this site over the others, but it is only an advantage if you don't speak Japanese. There is a way to translate your messages right there on the site in the chat, that is pretty crucial.
Most ladyboys in Japan (or any citizens really) don't speak much if any English. This way you can have a nice first chat without hopping over to Google translate all the time.
Plus there is just the sheer volume advantage as well. We mentioned this is the biggest dating site in the country, if someone is looking to meet a new mate this is a likely landing spot for them.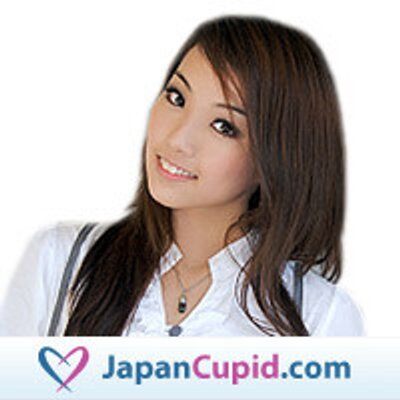 Meet Newhalfs On MyLadyboyDate
While Japan Cupid may be the biggest dating site in the country, MyLadyboyDate is the biggest transgender dating site in the world. There will be plenty of Japanese ladyboys on it, and you can also chat with them from anywhere in the world.
This way you don't have to wade through thousands of female profiles to find the elusive ladyboys that you are looking for. It is full of trans so you always know who you are dealing with.
That can really speed up the process. Plus since you can chat with them from all over the world you can get some nice variety in your chats.
Maybe find some new travel locations based on where you make friends on the site. Or just find some to Skype with, if you meet some shemales from South America and ask them to Skype don't be surprised if they put on a bit of a live adult cam show for you.
If you are a fan of ladyboys then you owe it to yourself to at least sign up for free and check it out. If you like what you see go ahead and fully register. If not then it cost you nothing to take a look.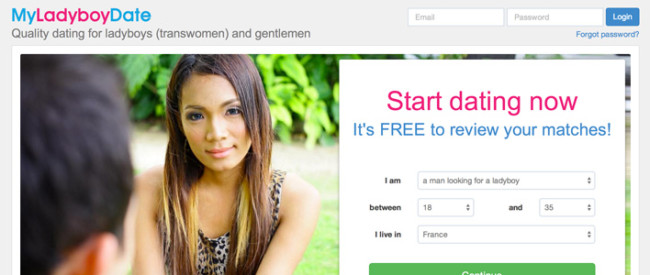 What Cities In Japan Have Ladyboys Online?
Well this can change frequently. Lots of people will open a dating site and then close it again within a matter of weeks.
We can't promise which cities in Japan have ladyboys on the dating sites, but currently you can find them in:
Tokyo
Nagoya
Osaka
Sapporo
Kobe
Fukuoka
Kawasaki
Kyoto
Yokohama
Hiroshima
Plus some others as well. But that might change by the time you want to sign up. Since you can sign up for free and search for profiles in the city you are interested in you might as well check both sites out.
If you like what you see on either (or both) go ahead and register. If you don't then it didn't cost you a penny to check them out.
As far as dating Japanese ladyboys goes it should be pretty simple. They likely won't speak much English so if you don't speak the local language keep your words simple.
Speak slowly and in short sentences, do your best not to use big words. Be friendly and remember there is a big losing face culture here so never get upset or show disdain.
Smile, be happy, and be a nice guy. That is all it should take. You will have the easiest shot finding ladyboys in Tokyo and it might be your best bet.
But with how many are on Japan Cupid and MyLadyboyDate you can branch out. Good luck when using the best dating sites to meet Japanese ladyboys online.