Best Cities To Meet Girls In France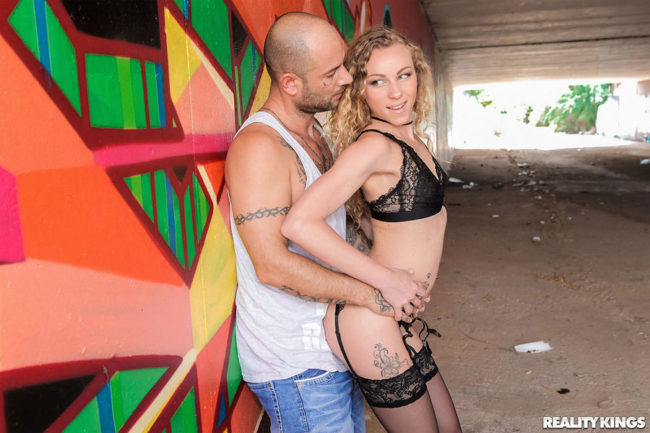 This post on the best cities to meet girls in France will have all the tips a single guy needs to plan a trip here. French women are not the easiest to get into bed by any means so you will need to be on the top of your game to succeed.
This is a very liberal country when it comes to sex as you can tell by all the swingers clubs around, but that doesn't mean they will sleep with just anyone. Once you have an in then you could be up for a great time, however to get that in you will definitely have your work cut out for you.
This isn't somewhere like the Philippines where you can just show up and get laid because you are a foreigner. To have the best success with meeting girls in France you need to look, dress, and act the part.
For now we have five different cities to list, but as time goes on we may update this post with even more. We have already written travel guides for men on all of these towns so we will keep the write ups here pretty brief.
We will just cover the best areas for nightlife, mention some good bars or clubs for picking up, and drop a nugget or two on what the cities are like. If any pique your interest be sure to click the links to learn more about them.
Once we have covered all of the best cities to meet sexy French girls we will tell you about a sneaky good online dating option here, though it really isn't meant for dating it is all about two people who want to hook up getting together to make it happen.
The Sexiest French Girls In Paris
You are going to find the sexiest girls in France in Paris. Not only is this the biggest city giving you the most opportunities, but beautiful women from around the country and the world move here.
This is one of the biggest fashion hubs you will find anywhere meaning that there are going to be lots of models out partying at the trendy clubs in Oberkampf. Can a mere mortal hook up with one of them?
Possibly, but you will probably need to have some luck on your side to make it happen. Luckily there are bars all over the city with plenty of tourists around who will want to make a memory on their trip.
With that said they may want to get laid with a local guy who can seduce them in French, but maybe not. You can find some really hot girls at Wanderlust, and Titty Twister is also really fun.
How About Toulouse?
We are putting Toulouse up higher than you might expect for one main reason, there are lots of colleges around. The hottest girls tend to be in that 18-25 range, plus these girls will be away from their parents for the first time making them a lot easier to hook up with.
While not a huge city you can find plenty of nightlife around Capitole, one of our favorite spots here is definitely Chez Tonton. If you are a guy who is traveling around France to hook up with girls then make sure you don't skip this city.
Vieux-Port Nightlife In Marseilles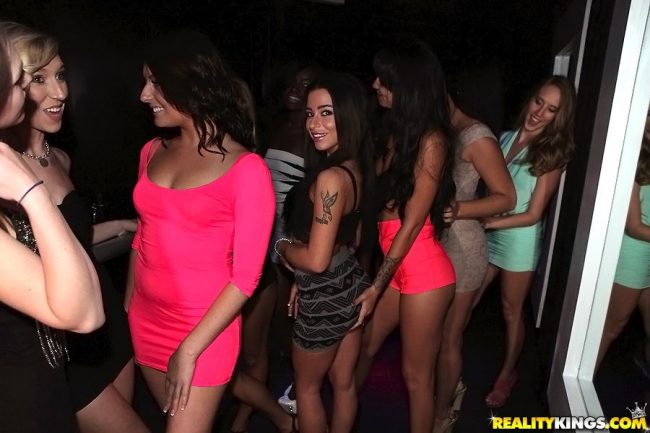 Many of the hottest nightclubs to try and get laid with sexy French girls in Marseilles are located around the Vieux-Port. That makes planning a trip here very easy, and we always like easy.
Don't expect to just show up and have sex with lots of girls because you are a foreigner. Like in all cities on this list you are going to have your work cut out for you.
Dress well and either have good conversational game for Le Bazar or some dance skills and then head to La Caravelle.
Lyon Will Work As Well
Lyon is another very solid option and you can find some very beautiful women here. The Vieux-Lyon area is where a lot of the nightlife can be found, if you hope to hook up with easy girls in France try partying in that area.
Go try to hook up at Black Forest Society, or try and catch a concert at Grrrnd Zero.
Can You Get Laid In Nice?
Another conveniently set up city for bachelor nightlife, you can try to hook up with girls in Nice around the Old Town area. This is where you will find many of the top nightclubs, plus there will be people walking around all throughout the day.
Guys who are traveling into town hoping to get laid can find all they need right in Old Town.
Ladies Looking For A Sugar Daddy
Earlier we said you can find the sexiest ladies in Paris, well if anywhere can give that city a run for its money it is Saint-Tropez. This is the type of town where your wallet will probably work better than your game, there are lots of hot French girls looking for a sugar daddy in these waters.
If you have an unlimited bankroll and don't mind lighting a match to it you can live the high life here. However if you don't own a yacht you might struggle to compete with the Saudi billionaires, athletes, and tech guys that run the place. Similar to what you will find in Monte Carlo.
Many of the best clubs are near the Pampellone Beach, head to Nikki Beach Club during the day or Les  Cave du Roy after dark.
Meet Slutty Girls In France Online
Hopefully you don't mind that we put up that video of two girls French kissing, we felt we owed it to this country for inventing such a wonderful thing. Now that you know about all of the best cities to meet women around these parts we want to give some love to a great online dating site to use if all you care about is having sex.
There are probably some really good online dating options if you want to meet the right woman and start a family together, but they aren't what we want to focus on. We assume most guys traveling here to meet sexy girls in France want to find some sluts to hook up with quick, not wait weeks to do so.
Adult Friend Finder has been around for over 15 years and you will be surprised at just how popular it is in this country. We bet you have seen the ads for it on a porn site or a site similar to ours in the past and got a little curious, but then talked yourself out of it.
We get it, if it sounds too good to be true then it probably is. But here is the thing, while in some parts of the world there are almost no female users on the site that is not the case in Europe, and in particular in this country.
At the start of this post we mentioned that girls in France are more sexually liberal than most, the fact that so many sign up for a site that is all about hooking up is some strong supporting evidence. Don't get us twisted, we aren't going to claim that some 300 pound 60 year old man is going to log on and have those Saint-Tropez sugar baby models begging him to let them suck him off.
You will mostly find the same types of girls as you find on most dating sites. Some with a little extra weight, some with a lot of extra weight, single moms, divorcees, that type.
But there are also some hidden gems and if you send them the right message at the right time you could be in for a real treat. What we will tell you is that since these French girls are signing up to a site that is geared towards getting laid fast they are going to be a lot easier to pull than most.
Calling them all sluts might be overstating it, but they are definitely interested in sex and are probably pretty horny. If you want to find the easiest girls in France to have sex with there isn't a better option out there than Adult Friend Finder.
Begin your search a few days or a couple weeks before you visit any new town. See which girls seem the most eager to meet up with you, and then find out just how liberal they will get in the bedroom.
Now you know about the best cities to meet girls in France, good luck on your trip!