Picking Up Single Girls In Paris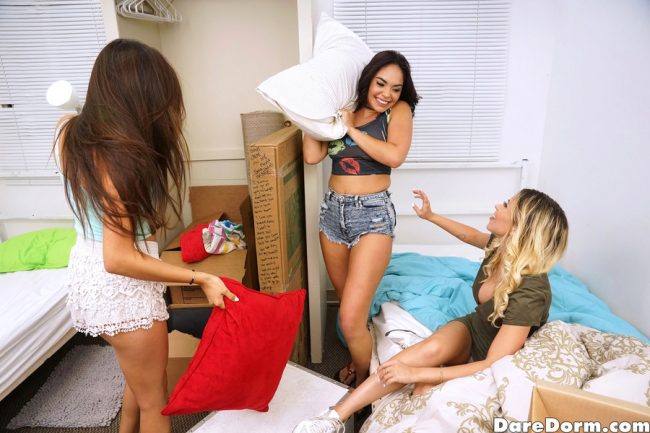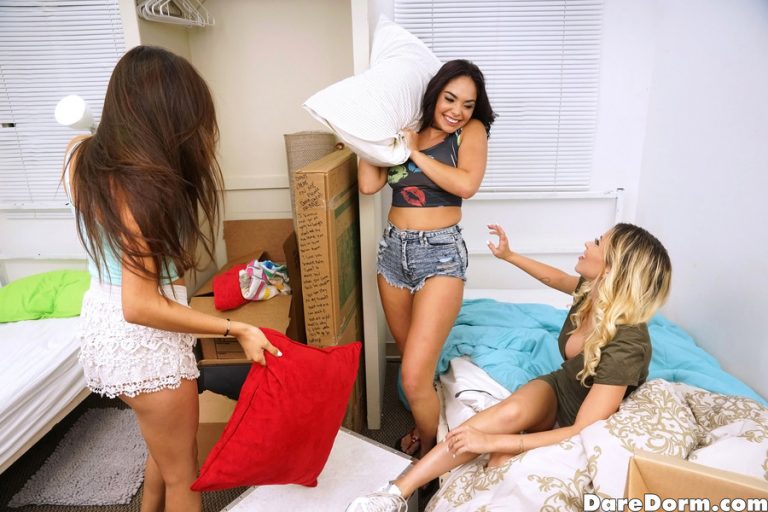 This post will tell you all about picking up single girls in Paris for casual sex or a serious relationship. This is a very interesting city when it comes to dating and trying to hook up with women.
There are plenty of pros and cons that we will discuss during this guide. Women from all around the world will be coming here every day, this is one of the most traveled to cities on the planet and tourists are always some of the slutty girls to hook up with.
If they are single that is, and how many women come here who don't have a guy with them already? What about picking up the local Paris girls? Are they easy to hook up with? Or do they have major bitch shields and are known to be prude and take awhile to warm up to guys?
These important questions will be answered as best they can, but it is always important to remember that dating is a numbers game and has a lot of variance. You could read twenty different reports of there being lots of slutty girls in one city and then get shut out on your trip.
Or you could hear that local girls are very prude in a town yet when you visited that same city you got lucky and found a slutty girl to have sex with that first night. We all have different experiences, hopefully this post will help you maximize yours.
A Very Romantic City
There are definitely some strong pros and cons when it comes to dating or trying to hook up here. This is a city where romance is always in the air and it is very easy to find women who are in the mood to have some fun.
If there was a most romantic cities on the planet list you could be sure that this one would be on it. However you have to remember that because of this most of the tourist girls that are coming to Paris are going to be with a husband, boyfriend, or fiance.
Not all of them of course, there will be groups of single girls out on the town looking to have fun, maybe not as many as you think. On top of that many of the single ladies probably have dreams of having sex with a French man with those intoxicating accents, if you are also a tourist your normal sounding voice might bore them.
When it comes to the local Paris girls they are known to be pretty open minded and liberal sexually, though not always slutty with strangers. Don't be surprised to see many public displays of affection around town, and if a girl likes you then you have a reasonable chance of hooking up on the first or second night with her.
Of course all women are different and you never know, but in big cities girls grow up faster and become more open to sex than in some other towns in France. Plus with how romantic this city feels there is a lot of sex going on, that is probably why you can find so many swingers clubs here.
Meet Girls In Touristy Areas
If you want to try and pick up women in Paris during the day the easiest thing you can do is spend your time in the touristy areas. Places like the Eifel Tower, Louve, and the Champs-Elysees will have people walking around them all day long.
Play the lost tourist role, 'excuse me miss do you know where' and get a conversation going. Invite them to join you at a nearby cafe or get their number to try and hook up with them again later on.
The Marais is another good spot for day game, as are the shops at the underground mall near Les Halles and Rue de Rivoli. Put yourself out in these areas and approach as many girls as you can and good things should happen for you. Maybe even sign up for a dance class like the one from the above video!
If you aren't a fan of the whole hitting on tourists thing try to meet some slutty college girls in Toulouse, or visit other cities like Lyon and Marseilles.
Slutty Girls In The Paris Nightlife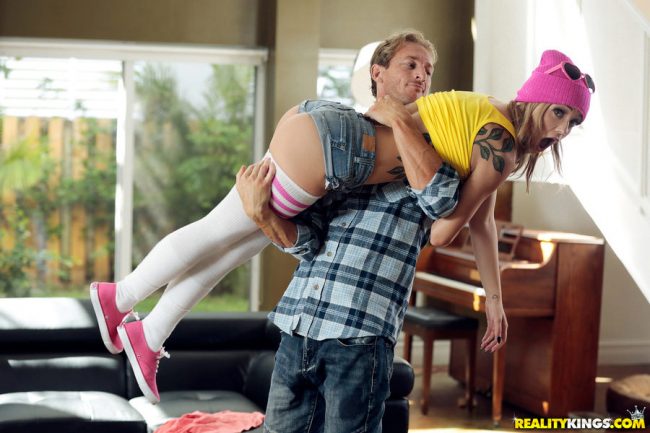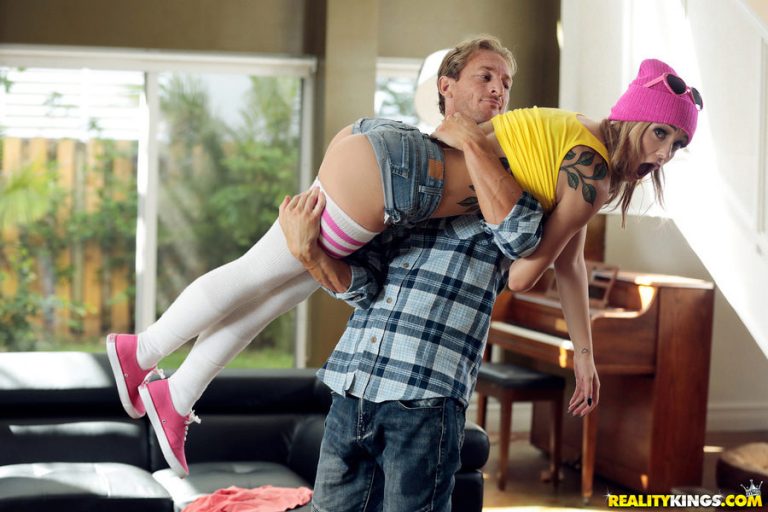 There are many different bar and nightlife districts in Paris to try to meet some slutty girls. The Oberkampf District would be where many of the best nightclubs are, but they aren't always easy to get into.
They will have long lines, expensive cover charges, and are the trendy spots where people go to see and be scene. Yes, you will find the hottest slutty girls partying in Paris in the Oberkampf District, but it will also be the most expensive and time consuming place to go out. Think Saint-Tropez but maybe not quite that bad.
Some more low key pick up bar areas would be the Latin Quarter and in the St German des Pres District. All of these areas have plenty of bars and nightlife and should have many sexy ladies out looking to have a good time, and you can find bars all around the famous locations here and any could be as good as the next.
Many would consider these some of the best bars and nightclubs to pick up slutty girls in Paris:
Meeting Horny Girls For Free Sex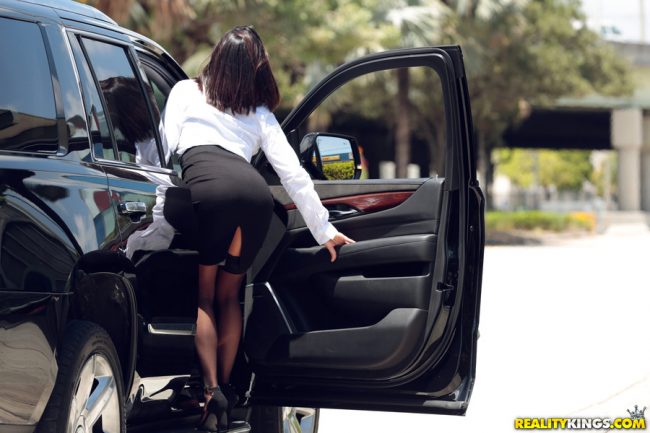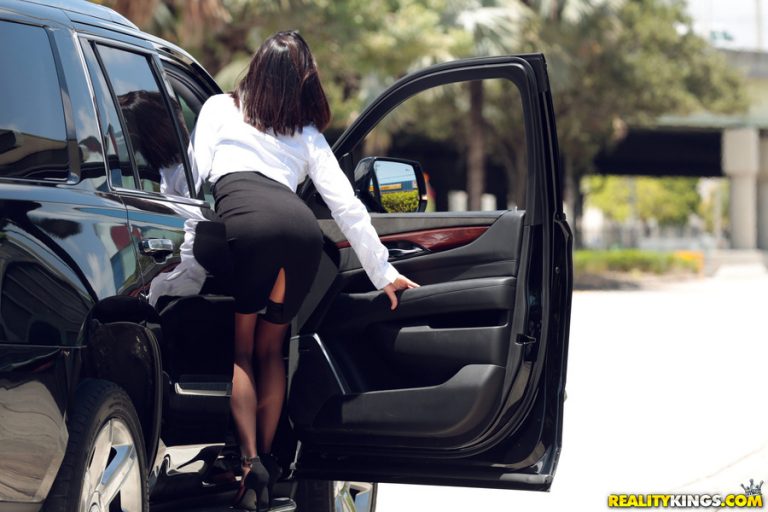 If you have good club game you can probably go out and hook up with slutty girls for free in Paris at the nightlife districts above. Day game can be more hit or miss, but if you make enough approaches you can have success with it as well.
But not all guys want to go stand in long lines to try and get into exclusive nightclubs. And the thought of walking up to strange women all day hoping for the one in a hundred shot that they want to hook up right then isn't appealing to most of us.
That is where online dating comes in, and the best hook up dating site in Paris is Adult Friend Finder. In many cities around the globe this site isn't worth using so we don't mention it all that often. But in Europe it is actually great, and in France there are thousands of horny women who have logged in during the last month at the time of writing this post.
Over 1,700 of these slutty girls are from Paris. Why do we say they are horny and slutty girls? Because you don't sign up for a hook up dating site like Adult Friend Finder unless you want to get laid ASAP.
If you are looking for single women near you for casual sexual relationships this will be the best way for you to find them.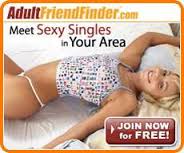 Final Thoughts On Meeting Girls In Paris
Now you know of all the best ways to pick up girls in this city. If you like day game then the touristy areas will be filled with different women from around the world every day.
The nightlife here is pretty good, and there are multiple bar and club districts where you can find plenty of people out partying. Pick one that you like and try to get an apartment or hotel nearby.
Plus there are plenty of slutty girls online who are looking for guys to come bang them. Good luck when picking up single girls in Paris.