Best Adult Erotic Stores In Tokyo To Buy Sex Toys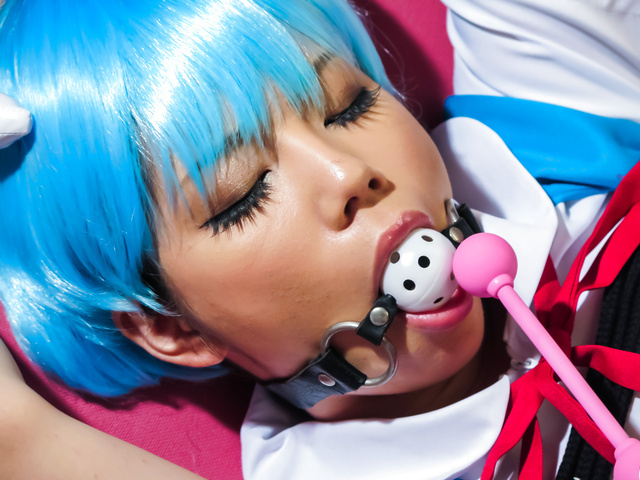 If you are looking for the best adult erotic stores in Tokyo to buy sex toys we have a nice list for you to check out. This might just be the sex toy capital of the world and you will be shocked at how big some of these shops are.
Japan is the country that has done the most towards the progress of this industry. Names like Hitochi are world famous even if there products aren't something that people discuss regularly.
You can find some of the biggest and best adult erotic stores in Tokyo with Japanese sex toys as well as kinky products from other countries as well. Pretty much any type of fetish gear you are looking for can easily be found.
Be sure to do some price comparing before you buy. Sex shops are known to have some major markup on their adult products so do some shopping around.
We will also be telling you about a couple major Japanese sex toy online operators plus another great way to buy sex toys online. If you were looking for a girl to try out your new purchase with check out our GuysNightlife guide to picking up Tokyo girls.
Best Sex Toy Shops In Tokyo
We have listed some of the best but there are many more around town and you never know where you might get the best deal. We just tried to list some that are big with a wide selection of adult erotic products.
Some of the biggest and best sex toy shops in Tokyo are:
Love Merci is huge, their bondage and BDSM gear is located in the basement and they have multiple levels of mens sex dolls and toys. If you are looking for a fleshlight, pocket pussy, or new age sex doll they will have the latest technology in stock.
They also have a huge selection of the best Japanese porn that can be found anywhere. The others listed here are no slouches either, they would be the biggest sex shops in most cities but Tokyo isn't most cities.
If you are interested in the full BDSM & kinky sex scene around town click that link. Or if you need a girl friendly hotel to stay at here click that link.
Buying Japanese Sex Toys Online
Not everyone can make a trip to check out the best adult erotic stores in Tokyo. Buying Japanese sex toys online is probably a bit more practical for most.
There are many ways to do this, some of the biggest retailers of Japanese adult products are Kanojo Toys and J-List. You will find a giant selection on both of these sites.
Anything from:
Dildos
Vibrators
Cock Rings
BDSM Gear
Handcuffs
Whips
Chains
Lube
Pocket Pussies
Fleshlights
And everything else you could ever want. Plus when you buy sex toys online you generally can find a much better deal than you can get at a brick and mortar sex shop, and they will be delivered in discreet packaging so no one will know.
If you have never tried out the Fleshlight you don't know what you are missing. They will deliver one discreetly to your door and you can get a great price buying directly from their website.
VR Porn Viewing Booths With Adult Toys
Soft on Demand is a Japanese porn company that came up with a new concept. Instead of the traditional porn viewing booths where you watch a sex video on a TV in a private booth they took it to the next level.
They offer fully soundproof private rooms with VR goggles and the latest male sex toys to use. Many of the best sex toys come out of this country, and they will let you rent them in the booth.
If you are a germaphobe that idea probably won't sound too good, but some guys don't seem to care. You can pay 550 yen per hour for the booth and a little more for the VR goggles and the sex toys.
Or you can just watch porn on the TV and use your hand the old fashioned way. The name of this sex shop is Soft On Demand located in Akihabara.
Enjoy The Tokyo Sex Shops
Whether you want to buy Japanese sex toys online and have them shipped discreetly to your door or want to check out some of the worlds biggest sex shops in Tokyo now you know of some good options. Just remember to shop around, the markup at these places can get pretty ridiculous.
If you wanted to meet some beautiful Japanese women to experiment with try out dating sites. We recently learned about a new site for fast hookups that is growing in popularity here in Japan. It is called AsianMatchMate, and previously we only mentioned it in a few countries like Taiwan and Singapore.
The reason is because it was a new site and those were the only countries that had single women using it to get laid. However that has changed, now AsianMatchMate has caught on here too and it is the best way to find slutty girls near you to hook up with quick!
Since this post is in English we bet many of you are tourists, well that site is actually a sister site of Adult Friend Finder so you can trust it is legit. By the way, if you are reading this from your hometown you may want to give Adult Friend Finder a chance right now so you don't need to wait until your trip to get laid again.
Have a good time shopping at the best adult erotic stores in Tokyo to buy sex toys.