Orgies & Group Sex At Vancouver Swingers Clubs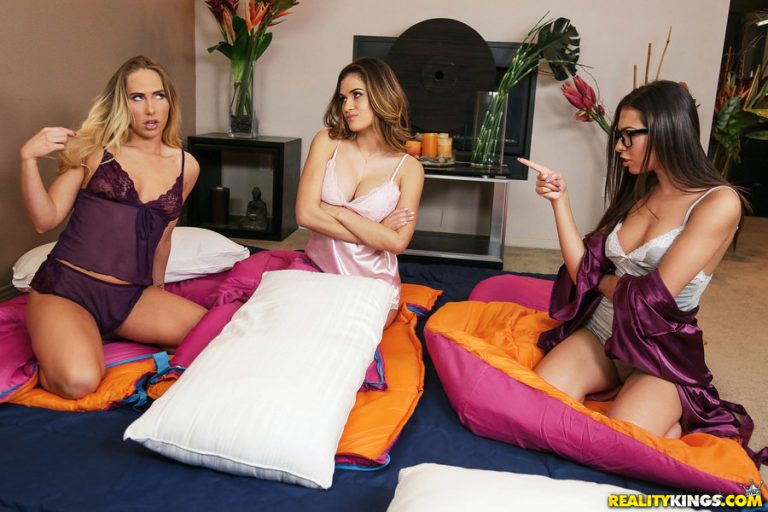 Orgies and group sex can easily be found at the Vancouver swingers clubs. It is very easy to find out about the different kinky adult parties in this city or anywhere in British Columbia, but they don't share their locations with just anyone.
You will need to contact the sex clubs at the links we are going to give you and ask them where there next private adult party will be held. If they think you fit the bill then they will let you know the time, date and location of the orgy.
We covered the dating and hook up scene in full in our Vancouver sex guide and the swingers clubs were mentioned there. Group sex can be a lot of fun, but if you definitely need to know the right way to handle your business when you attend any adult party.
Many of the swingers clubs will have a special theme for each night and you should try to dress the part. You don't want to show up on BDSM night without your whips and chains do you?
There is also a respect issue that some guys do not always follow. You need to make sure that the people you are about to have group sex with are actually open to you joining them.
There are many wife swapping couples who want to get freaky, but they don't want guys walking around sticking their dick in the face of every woman they see. Be respectful, be patient, and wait until it is clear that you should be joining in the orgies before you make your move.
Like in most cities around the world there are many private adult sex parties in Vancouver that aren't publicized online. They can often be better than the more mainstream version, but if you do not behave the right way in the first orgies you visit you probably will never be invited to the private parties.
It should also be pointed out that single men are generally not the target of any British Columbia swingers club. When you follow the links here and check their websites look to see if single men are allowed entry, or when you contact them let them know you want to come solo and see how they reply. You should also do this if visiting group sex clubs anywhere like Toronto or Montreal.
Best Swingers Clubs In Vancouver
Some of the best swingers clubs in Vancouver for group sex and orgies are:
As you can see when visiting the Vancouver swingers clubs websites you usually need to sign up and become a member before you can find out more about them. This is to keep them from becoming too mainstream, otherwise they would be major sausage fests or have far too many couples who didn't want to do any wife swapping but just wanted to see and be scene.
Eden is a giant group of swingers with over 15,000 members. They hold a few kinky events a month and it is like a nightclub with some private dark rooms and play areas where the orgies go down.
BonBon Club holds weekly events, and Rascals usually holds a group sex party on the third Saturday of each month. Forbidden City was a very kinky sex club that specializes in cross dressing and transformations, if you wanted to meet Vancouver ladyboys it would have been a good place to start your search but we have heard rumors that it closed so check before you go.
The Plur sex parties are not always held at the same place so you need to check with them before you try to join the fun. We have also covered the strip clubs and sex shops in this city if either interest you.
Meeting Kinky People Online
At the above listed swingers clubs and events you can often make contacts and get invited to some of the best private adult erotic parties in town. You could also hop on Adult Friend Finder and throw some private parties of your own.
That is a great hook up site filled with kinky and sexually adventurous people who want to have some fun. We all know that Vancouver is a very liberal city in many ways and even in the bedroom that is the case.
You can find many kinky couples for wife swapping or just some horny girls and guys who may want to visit your private orgies on Adult Friend Finder. There are many single female, male, and swinging couples in Vancouver and all over British Columbia.
Have fun at your orgies and group sex parties at Vancouver swingers clubs.