Comparing The Best Strip Clubs In Vancouver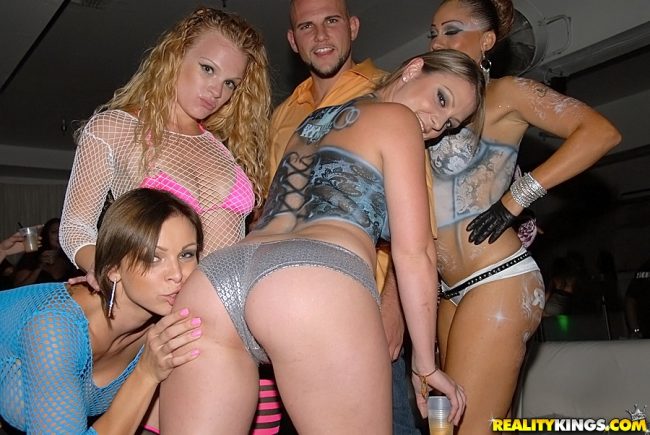 In this ultimate guide to the best strip clubs in Vancouver we will mention some of the best gentlemens clubs in town for you to visit. They can be a lot of fun, but as we all know they aren't always the most satisfying form of adult entertainment available.
Do you want to see some sexy topless or nude girls dancing but not have any real fun? Or are you hoping to get laid? If it is the latter then the clubs listed here will probably just be a waste of your time and money, though there are some that are known to have some friendlier girls working.
If seeing naked ladies is enough then these gentlemens clubs can be a very good way to spend a night. They are good for group outings like birthday or bachelor parties or any type of boys night out.
We will try to tell you about the best strip clubs in town and let you know what to expect when you visit. If you were searching for nightclubs where you can try to pick up girls check out this link instead.
The Best Strip Clubs In Vancouver
The best strip clubs in Vancouver to see the hottest nude girls dancing are:
There aren't anywhere near as many gentlemens clubs in Vancouver as there used to be so you don't have a ton of choices these days. With that said the main thing that makes a strip club good is the attractiveness of the sexy topless pole dancers they have working on the night you visit and that can vary a lot.
You can find some other clubs around British Colombia and the further you go outside of the city the more 'hands on' they might be. The above are all known to have a bunch of sexy topless or fully nude girls dancing on the pole every night for you. Granville Strip is known to be more high end and has topless blackjack available on the weekends.
Penthouse Nightclub is similar to a Paris strip club with live burlesque erotic musical shows on weekends like you may have seen in Moulin Rouge every Saturday. On Saturdays at Brandi's the strippers will dress up in sexy lingerie or kinky outfits, but be warned that on Wednesdays they have male strippers.
Prices For Entry, Drinks & Dances
The strip clubs in Vancouver are pretty cheap to enter, many are free and the others have entry fees of under $10. The drinks will often be around $8-$10, though of course liquors will cost more then that.
If you wanted to get a little bit hands on with one of the sexy strippers you would need to get a lap dance for $20. They will also have dances in the VIP rooms which are much more costly, at minimum expect to spend at least $100 but they will let you spend as much as you want.
If you don't want to spend that much money to get blueballed use Adult Friend Finder. There are hundreds of single girls in Vancouver and all around British Colombia using this hook up site.
They only sign up for it when they are bored and looking for some naughty fun. They may even give you a private strip tease in your room that you don't have to pay for and will end with empty balls instead of blue ones. That site can also be a great way to meet swingers near you.
Be Smart At Strip Clubs
Anywhere you go around the globe gentlemens clubs are always a place where you need to be careful. There whole goal is to get you drunk and show you sexy naked girls so you lose control of your spending.
Make sure to follow some simple rules like paying for everything as you go in cash without running up a tab, plus confirming prices on everything. For more kinky stuff check out our post on the sex toy shops around town here. Hopefully this ultimate guide to the best strip clubs in Vancouver was helpful to you.