Best Cities To Meet Girls In Brazil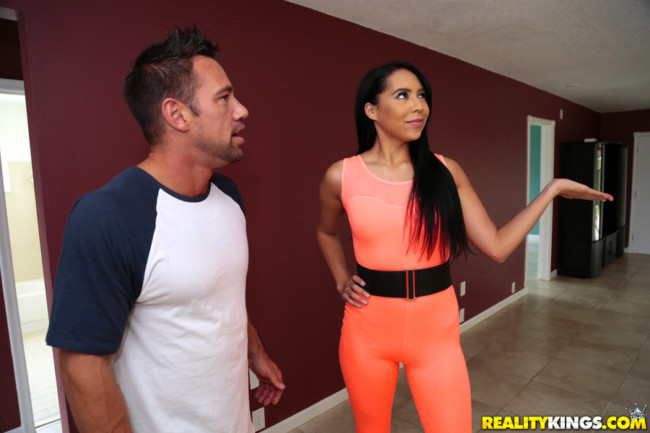 This post will break down all of the best cities to meet girls in Brazil. We aren't going to flat out declare them the hottest in the world, but if they aren't we would love to hear who is hotter.
Many guys would love to visit this country but there are some pretty strong reasons that hold some back. The first is safety, as most know this is one of the most dangerous countries in the world outside of actual war zones.
It is also not a cheap or convenient place to visit, plus if you don't speak Portuguese you are going to be at a major disadvantage when trying to meet girls in Brazil. By the way, who the F speaks Portuguese? Not a big percentage of the population at all.
This is definitely not one of those countries where you just show up and be like 'hey I'm from America!' or the UK or some other first world country and get women throwing their panties at you. If it was like that then many more foreign men would take on the risks because the rewards would be so great.
To have the most success, and by that we mean going on lots of dates and having lots of sex with Brazilian girls, you are going to bring some more value to the table. That might mean that you do speak the language, or it could be that you know how to samba so you can get all of the ladies in the club taking notice of you.
A lot of guys out there assume that just because thongs and bikini waxes are so famous that these girls just give their body to many different guys to enjoy, it doesn't really work like that. You are going to have to put in some effort and hope that luck is on your side.
We are going to be covering a whole lot of cities in this post, and while this isn't a ranking it is kind of in a rough order based on size, number of tourists who visit, and some other random variables. Rio gets the most tourists so we will put it at the top, it doesn't necessarily mean we think it is the best city.
Let's face it, we all have different preferences so what might be best for one might be worst for another. This post is a quick hitter but there are links to longer write ups on all of these towns. We will also be mentioning any city that is particularly dangerous, and by that we mean ranks in the top 50 in the world for highest murder rate.
But even if we don't mention a city is dangerous you shouldn't assume it is safe, just not as bad as the rest. After we go through all of the cities we will also give some quick shine to the best online dating site to use if you want to meet some Brazilian girls online before you visit here.
We Have To Start Here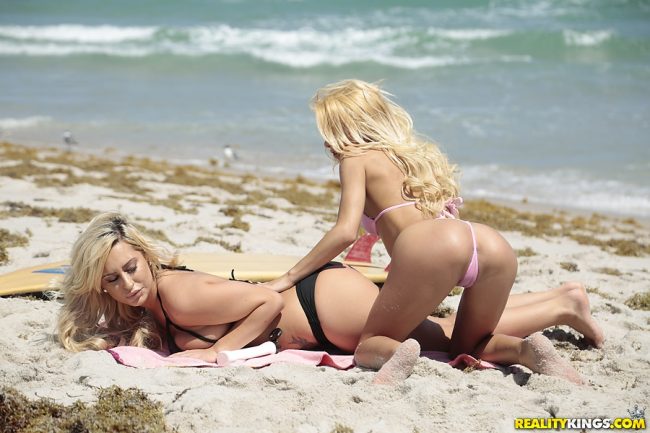 Where else could we start but Rio de Janeiro? The most famous city in the country, and one of the most famous in the world. But this city may not be what you have in mind, it is actually a whole lot grimier than you probably expect after seeing the pretty postcards.
And while not one of the most dangerous cities in the country it isn't a place where you want to get caught slipping that is for sure. The spots to stay are Copacabana or Ipanema near the beach, prices will be high but it will be worth it and there are plenty of short term condos available.
If you want some places to go party try Fasano or Fosfobox.
Sao Paulo Is The Business Hub
Everyone knows Rio, but Sao Paulo is the biggest city in this country and by a pretty wide margin. This is also the city based around business and finance, where there is money there will be beautiful Brazilian girls that is for sure.
Another plus is that it is one of the safest cities with a surprisingly low murder rate. Still, try to stick to nice areas like Pinheiros and Jardins when possible. Carioca Club is a popular spot with girls who are looking to meet guys for sex.
Another Great Beach
Porto Alegre is another great beach town here, try to stay around Rua Padre Chagas where you can find plenty of nightlife or by the beach. Domino is a cool night club.
This city does crack the most dangerous list, and another thing to note is that the nightlife is pretty flooded with prostitutes. This makes it even harder to pick up the Brazilian girls who aren't prostitutes because they don't want people to gossip after they leave the bar with a foreign man.
You will notice we mention this same trend in many of the beach towns on the list.
How About Belo Horizonte
One of the bigger cities in the country, you can find some of the best nightlife in Belo Horizonte in the Savassi area. For a good place to party try out Clube Chalezinho.
Quick Break For Brazilian Girls Butts
OK, now that we got that quick break to get excited about the great Brazilian butts you might encounter lets go to our next city, Florianopolis. This one is kind of similar to Porto Alegre in that many girls here may not be so keen to be seen leaving the bar with a foreigner because so many hookers are around.
Lagoa de Conceicao is a good area for nightlife, and you could try to score with one of those fantastic asses at Casa de Noca.
Another Dangerous City
Recife is another dangerous town you need to be warned about, and there will also be lots of prostitutes in the Boa Viagem area where much of the nightlife is. The sex tourists rep is strong here so it can hinder your chances.
Gentleman Loser is a cool place to try and hook up after dark.
Ditto For Fortaleza
We could pretty much copy and paste most of that last write up in here. Fortaleza is a dangerous city, foreign men have a bad reputation as sex tourists, but you can see some fly honeys at Iracema Beach during the day and party at places like Moleskine Gastrobar in Dragao do Mar after dark.
Should You Visit Campinas?
Campinas is a town about an hour and a half outside of Sao Paulo. The nightlife here is around Cambui, and you can try to find some beautiful Brazilian girls at Club Apo.
Be Careful In Natal
Ponta Negra is the best area for a beach and nightlife in Natal. Botequim Ta Na Hora is one of the better places to go dance and try to get laid. Dangerous city, be careful.
Are Girls In Manaus That Easy?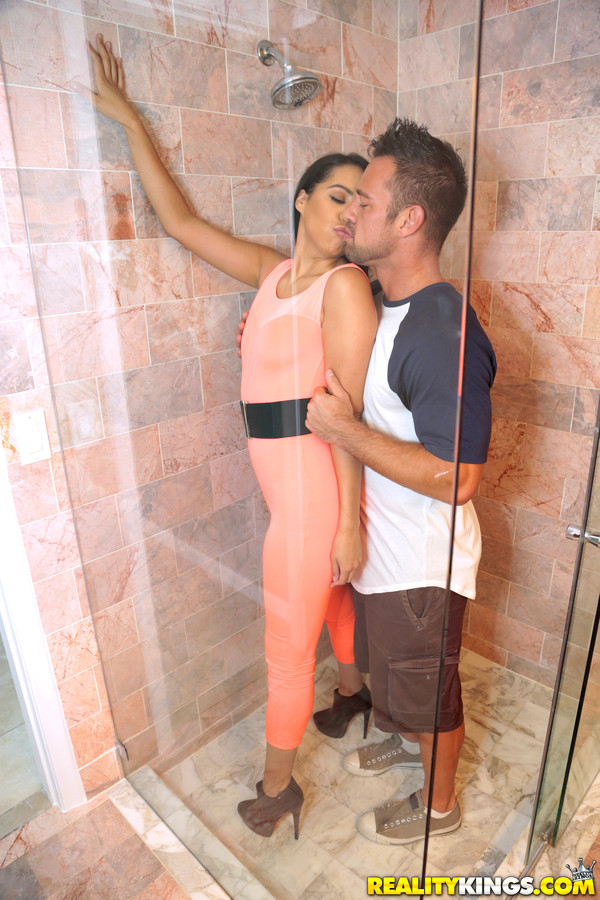 Earlier this decade some guys went to Manaus and got laid a lot and posted about it on some forums. Now this is considered to be the easiest city to have sex with Brazilian girls still all these years later.
Look guys, we will all have our own experiences. The good news is that not many foreigners go there, or at least they didn't before word got out. The downside is that there isn't a good nightlife district here and the logistics suck. Go party at Bar Caldeira and see what the girls there think about you. Oh ya, it's not a safe place either.
Third Straight Murderous Town
Yup, three straight cities that rank in the world's top 50 highest murder rates. Well done guys! Salvador is known for a great Carnaval, but it is also an extremely sketchy town so always be on guard.
You can find nightlife in Rio Vermelho or Pelourinho, Dubliner's is a cool bar there.
Finally The Capital
Hmm, maybe we should have Brasilia higher up but we don't feel like making any edits. The Seitor Hoteleiro is where many tourists choose to stay and there is some nightlife around there.
904 Living is a good nightclub to try and booty dance with some bomb Brazilian girls.
More Beaches In Sao Luis
In Sao Luis you can find beaches like Calhau and Aracagi and there is some decent nightlife near both. A good bar to try and pick up single ladies is Arena.
How About Curitiba?
If you want to try to meet Brazilian girls in Curitiba head to Avenida Batel. One of the more popular nightclubs in the city is Paradise Club.
Watch Your Back In Belem
Our last ridiculously dangerous city is Belem. The Nazare area is good for nightlife, and Clube de Remo is one of the best clubs in the city.
The End At Last
The last city we have covered is Goiania. Much of the best nightlife can be found near St. Marista, and Royal Club is one spot you will want to check out.
Meeting Brazilian Girls Online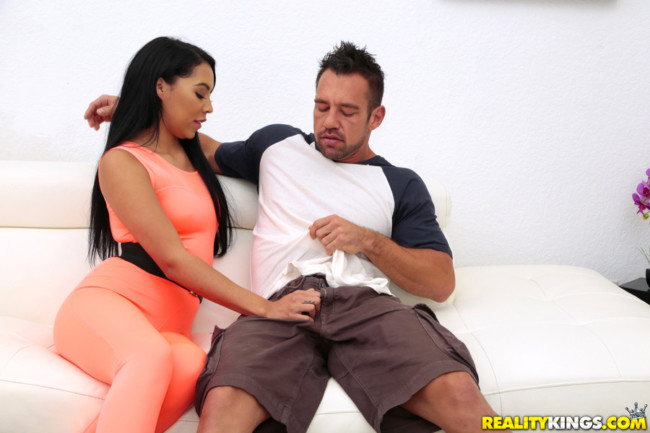 We know we didn't dive all that deep in those write ups, again this is just a quick hitter. If you want to learn more click on any of the links given.
No matter where you are going here you would be wise to try to meet girls online before you visit any city. Online dating is a very under-utilized resource by many guys and we can't really figure out why.
Let me ask you a few questions, would you rather get off the plane in a new country and not know anyone or have a contact list full of sexy girls who you have already been chatting with? If guy A knows no one and guy B is chatting with lots of girls who is more likely to get dates and end up having sex first?
Also, would you rather go out at night in an extremely dangerous country to try and pick up girls at bars and clubs, or sit at home or in a hotel and send out messages behind a locked door? Which one puts you more at risk?
We aren't saying you should come here and spend all hours of the day locked away in your room, but you do want to limit the time you are exposed to danger as much as possible. You can meet some great girls online, and a lot of them sign up specifically because they have an interest in foreign men.
There are a few main things you should try to do before you come here. The first is put in as much effort into learning Portuguese as you can handle. If you don't speak any then you are going to have a hard time sleeping with the hottest women unless you are just so dead sexy that they want to jump on you even if you can't converse together.
The second would be to plan your trip wisely and get an AirBnb in the safest areas of town near the high end nightlife. The third would be to learn some samba if you plan to go out at night. And last but not least put in the work online so that you always show up in new cities with women waiting to show you around town.
We didn't used to mention Adult Friend Finder in Brazil but that has changed. A few years ago when no sexy girls were using it to find hookups in this country we didn't want to waste your time.
But we contacted AFF to get an updated list of countries with active female users and many Brazilian women have begun signing up to try it out. In a smaller town it may not work great, but in the bigger cities there will be plenty of women on Adult Friend Finder hoping to get laid soon.
Now you know about the best cities to meet girls in Brazil, good luck on your trip and stay safe.