Best Cities To Meet Girls In Spain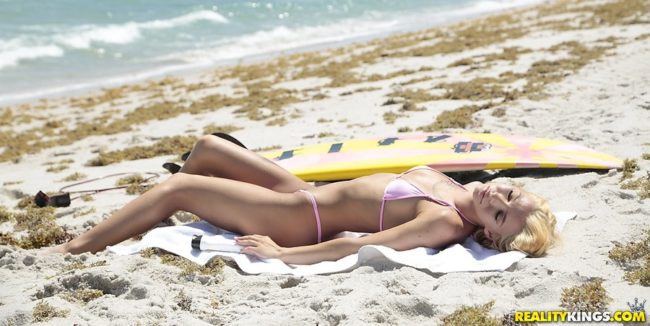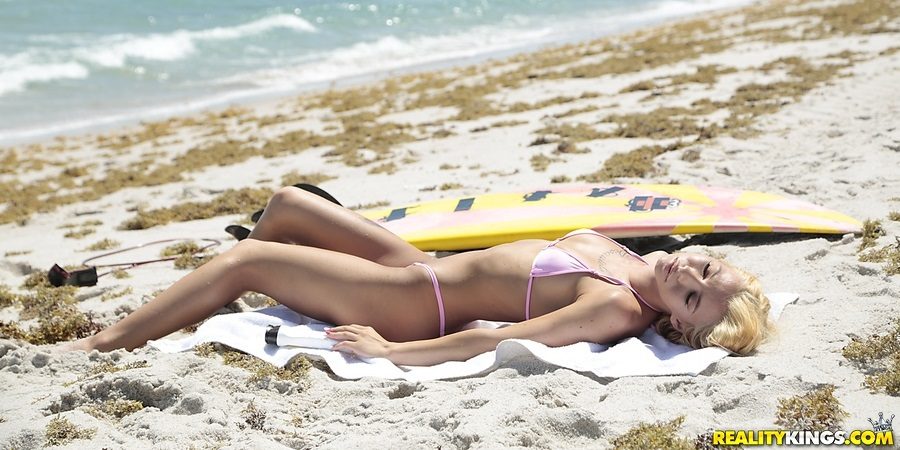 This post on the best cities to meet girls in Spain will try to help you figure out whether you want to take a smash trip here, and if so which cities you should visit. More and more single men are traveling the world to try to get laid all around the globe, is this a good country for that?
In truth not really, while you can meet some very sexy girls in Spain they are not known to be easy to hook up with at all. They are friendly enough, but going from chatting to them at the bar to pulling them back to your place for first night sex shouldn't be expected.
But one night stands do happen from time to time, and if you have the ability to stick around for a while and get into their social circles then you could be in for a real treat. In reality just about all of the 'easy places to get laid' around the world are going to be poorer countries, not first ones like this.
The reasons that so many guys love Thailand and the Philippines is because they are both pretty poor places so the women are looking for a guy to support them. Plus the facts that Asian girls are obsessed with white skin and most of the local guys are pretty beta don't hurt your chances either.
When traveling around cities in Spain to meet girls none of the things we just listed are going to be to your advantage, so hooking up here is going to be pretty similar to most places around the globe. If you can go out and pull sluts from clubs for sex the first night in your home town then maybe you also can here.
But if you struggle in most places don't expect this to be some easy pussy paradise, it won't be. Sorry to be blunt, but we know planning a trip is a really big commitment of both time and money, we don't want to lead anyone astray.
OK, now that we have talked about how you shouldn't expect hooking up with these girls to be easy let's get into our brief write ups on each city. We have covered all of these before much more in depth and you can click on any of the city links if you want to learn more about them.
At the end we will tell you about a good site to meet girls for fast and easy sex, but we will save that for later.
Are The Easiest Girls In Barcelona?
We aren't going to tell you that we are 100% sure that the easiest girls in Spain are in Barcelona, but we think they might be. First off, bigger cities generally have more sluts around because people grow up faster in them.
More importantly this would be the 'hipster town' of the country that lots of single girls move to after they graduate high school or college. It has the arts scene, and all in all it is a very transient place.
New girls moving in alone all the time means they don't have strong social circles keeping them from behaving badly, plus they can get bored and lonely so they will need people to hang out with. And even if it isn't any easier to hook up here you still should visit either way.
You can find a lot of nightlife in the Port Olimpic area, particularly in the summer. Poble Sec is another good area to find bars and clubs. To be more specific try to find some sluts at Moog or Opium.
Definitely check out Barceloneta Beach when the weather is nice.
Madrid Ain't Too Shabby Either
By the way we should mention that this is more of a list than a ranking, and you can find some very sexy girls in Madrid without a doubt. The capital, biggest city, and financial hub is always a good place to search for the hottest women.
Gran Via is sort of the center of the nightlife here and you can find whatever you want to find in that area. A couple of places we would recommend are Teatro Kapital and BarCo.
Single Women In Valencia
Some may expect us to go to the party beaches along the Southern Coast next, but don't worry they are coming soon. In all honesty many of them are better spots to find girls in Spain looking for sugar daddies, we want to focus on the regular towns first.
In Valencia you will want to go out and try to party with sexy ladies in El Carmen, but Blasco Ibanez near the university can also be a good spot to get laid. Radio City is one of the more reliable clubs here.
Next Up Is Seville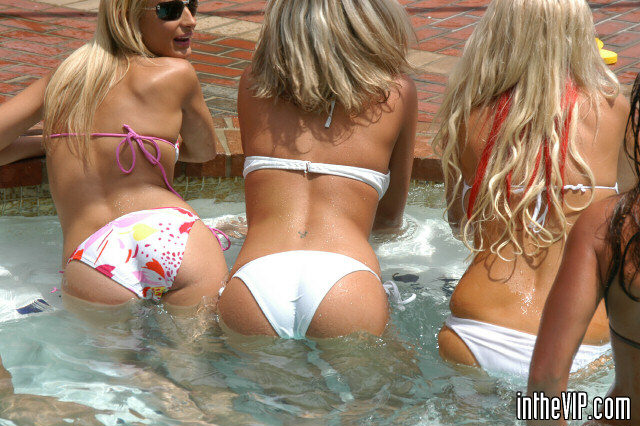 You can find the best nightlife in Seville around El Arenal. Get an AirBnb near there to be in prime position to meet the hottest girls in the city.
Fun Club would be our top recommendation at the moment.
Simple Nightlife In Alicante
Is there anything better than going to a city where you can be on foot almost the entire time? No sitting in taxis, no ordering Uber's, and no riding the subway.
Well if you stay in Old Town in Alicante you will have a trip exactly like that. The hottest Spanish girls like to party at Havana, maybe you should join them there.
World Renowned Ibiza Nightlife
Sorry for that, we thought you might want a break to see an example of what these sexy girls in Spain have to offer. In our next few cities you can find some of the best of the best, but these are also some of the roughest waters around.
Do you have a yacht? Or are you willing to be a sugar daddy that takes them shopping pays their bills does their hair does their nails and gives them a couple hundred euros spending money every time you meet?
If so then the girls looking for a sugar daddy in Ibiza will be perfect for you! If you never won the lottery like most of us then good luck hooking up with the models you can find here.
The best nightlife is around Playa d'en Bossa, go to day clubs like Nikki Beach when the sun is up and move over to Amnesia after dark.
Ditto For Marbella
We could pretty much copy and paste the pre-amble to that last section here for the sexy girls in Marbella. The nightlife is around Puerto Banus and Funky Buddha is a must visit.
But if you don't have a pocket full of money this probably isn't the right town for you.
Palma, Majorca
Another upscale place, in Majorca you will want to go try and see some titties or at least thongs at Illete's Beach. Tito's is a great bar you should spend some time at.
We have covered some other cities to meet girls along Spain's Costa del Sol at that link, and you can read about hook-up-sexy-girls-granada-spain/ as well.
Canary Islands
We have also written about a couple places in the Canary Islands before. In Las Palmas the summer parties are near the beach at places like Pacha, throughout the rest of the year the nightlife is downtown around the Plaza de Espana.
For Tenerife you will want to go out to try and meet slutty girls who party at Veronica's Strip in Playa de las Americas. Papagayo would get our top recommendation but there are plenty of venues right there.
The Canary Islands are often visited by an older crowd, if you are hoping for sexy Spanish college girls this is probably not the place to go. If you do go then be sure to be near Veronica's Strip.
Meet Slutty Girls In Spain Online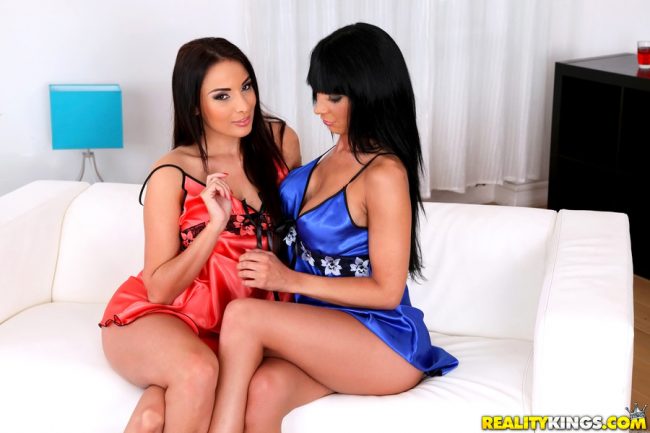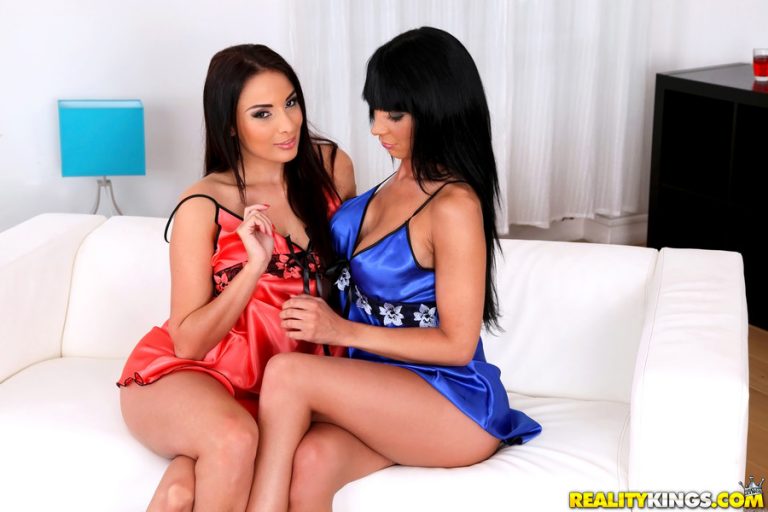 So at the start of this post we talked about how having fast sex with girls in Spain shouldn't be expected and for the most part that is true. You can find the occasional slut getting wasted at a nightclub, but there is also another option you can try.
Have you ever seen the advertisements for Adult Friend Finder and wondered if that site actually works? Well, the answer kind of depends on what city or country you were in at the time.
In many places around the world the answer is that it doesn't work well and you won't find many female users on the site. However Europe is where this dating site for fast and easy sex is where the site really shines, and in Spain there were over 3,000 active female users at our last check as of early 2019.
You don't find prude girls using this site, it is filled with full time sluts or part time horny girls who need to get some dick ASAP. If you are trying to meet easy girls in Spain for fast sex then Adult Friend Finder is the right site to use.
If you want to find a wholesome woman, take it slow, and make love after you have known her for months then choose something else. They don't want to make love on AFF, they want to get banged and banged hard.
Now you know about the best cities to meet girls in Spain, good luck on your trip!