Picking Up Girls In Marbella, Spain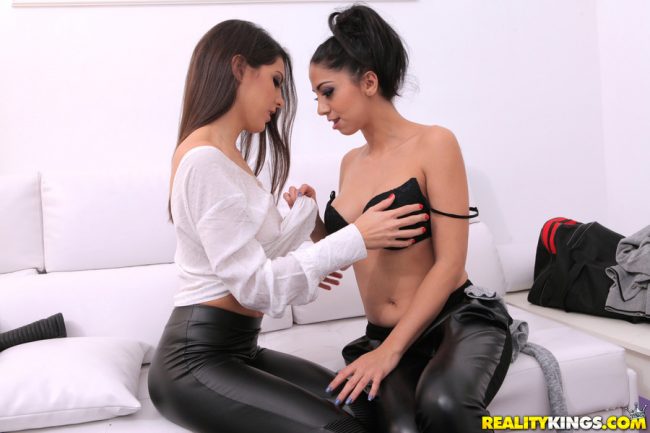 If you are trying to pick up girls in Marbella, Spain for casual sex you are going to have your work (or wallet) cut out for you. This is a very expensive place to party, similar to other popular beaches in Spain.
Expect to pay big covers to get into clubs, expensive drink prices, and very expensive bottle service. Plus there are many prostitutes and gold diggers around in the nightlife trying to get even more money.
You might meet a girl in Marbella and think sex is coming soon and then have her tell you what her price for the night is. Many guys here get blindsided after thinking that they are just chatting up a normal girl before finding out she is a prostitute.
It should kind of be expected though, in a city like this where everything is so expensive of course gold diggers will follow. They know guys might pay 500 euro for bottle service and once they are drunk they may pay extra to take the night all the way.
When it comes to picking up the non pro girls it isn't going to be easy. You are going to first need to pay the ridiculous prices and then have some game to go with it.
Overall if you are on a budget or looking for an easy place to get laid this probably isn't the answer. If you have money to burn and want to find some really hot women then go for it. Or check out our top 10 vacation spots where you can find much better value.
The Best Nightlife Is In Puerto Banus
The city is kind of divided in two parts. The locals area is known as the Old City and this can be a decent spot for trying to meet girls during the day if you don't like the beach environment.
The majority of the partying and nightlife can be found in Puerto Banus. There are some beach day clubs you can visit like:
Where there will be lots of sexy girls partying in bikinis. They may not be easy to pull, but you will definitely see some very nice eye candy.
Some of the best pick up bars and clubs to pick up girls in the Marbella nightlife for casual sex are:
You may want to go to the bar district around Puerto Deportivo after dinner for some pre club drinks. This is a popular gathering spot with many bars.
There are also some boat parties that go out during the day. You can find cheaper beach destinations all around Europe like Odessa and Ios, and even along Spain's southern coast.
Good Luck Finding Sex In Marbella
If you have a whole lot of money and don't mind spending it then you can have a great time here. Like all beach towns the summer will be the prime months when more people are here to party.
If it isn't peak season now but you are feeling a little bit horny why not hop on Adult Friend Finder? There are thousands of active female users in Spain as of early 2019, this is one of the most popular countries for this site.
You know if a girl is signing up for it that she is looking to have some no strings attached fun right now. Good luck finding girls for sex in Marbella.