The Best Cities To Meet Girls In Nicaragua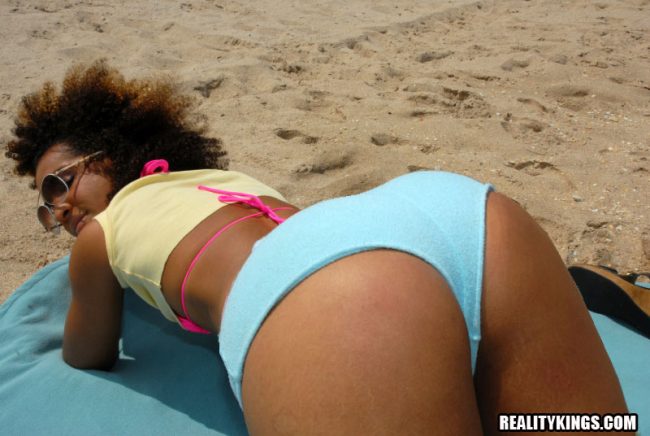 Thanks for checking out this guide on the best cities to meet girls in Nicaragua. More and more single guys are traveling through Central America every year and tourism here is definitely on the uptick.
When guys travel they want to get laid so this post will help give you tips for where you should go to improve your chances. In actuality this is probably a better country to try to bang the backpackers on holiday mode instead of the local Nicaraguan girls. Not that you can't get laid with the locals, but the best city to meet them is not a city most foreigners like to spend time in.
A lot of guys who travel through the country do not have high opinions on how attractive the locals are either. Surely if you spend a lot of time living here you will find some hotties, but on a short trip they might be few and far between.
It kind of goes without saying but Spanish will be key when picking up Nicaraguan girls. If you don't speak much of it then brush up before you come, or just hope that you are so incredibly sexy that panties will drop without the need for conversation.
After covering Managua, San Juan del Sur, Granada and Leon we will also talk about the best online dating site in the country. That way you can start to pipeline before you arrive in any of the cities you plan to visit.
Picking Up In The Capital
Managua is the biggest city in the country and has a population of almost 7 times as many people as the 2nd closest. If you want to pick up local Nicaraguan girls this will be the place to do it.
But as we mentioned before not too many tourists visit here and the ones that do don't often have kind words to say. The commonly used 'shit hole' to describe major cities in third world countries is thrown around often.
Expect lots of poverty, traffic, poor logistics, and crime. But really what else should be expected in one of the poorest countries in the Americas?
For a nice location to stay try to be as close to Gallerias Mall as possible. This will give you good day game possibilities, nice restaurants, and there is even good nightlife at the mall at Altabar aka Moods.
The best nightclub in the city is Chaman so if all you care about is being close to the best club stay near there. Managua is the best for the local girls, the smaller cities are better for the backpackers.
Tourist Girls In Granada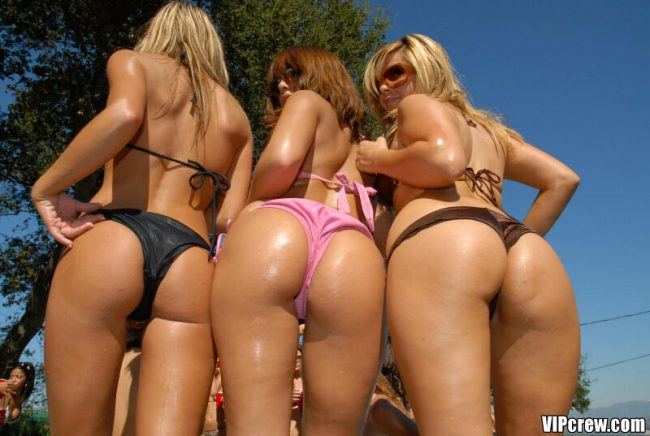 Now we are dealing with much smaller cities with populations under 200,000. That means the local talent will be less attractive and there will be fewer Nicaraguan girls to go around.
Also, girls grow up quicker in big cities and are more conservative in smaller cities. Not saying you can't find some sluts in the smaller towns, but expect to find a higher percentage of good girls.
Pretty much all of the best nightlife to meet girls in Granada revolves around Calle La Calzada. This is where many of the best nightclubs and bars like Club Encuentros are, and a good hostel to stay or party at would be the Backyard Hostel.
Hitting on the many tourists that are backpacking through will be a lot easier than pulling the locals. You can read our full travel guide for single men on this city at that link.
University Girls In Leon
Leon is a city with many universities where you can meet 20ish year old Nicaraguan girls or girls from other countries who come here to learn Spanish cheaply. Plus there are many backpackers coming through staying at hostels like Via Via which has a great bar to meet other travelers.
Bohemios and Oxygene are probably the best nightclubs in town to meet girls in Leon. One really good thing about this city, much like Granada, is that all of the nightlife is located in one centralized area referred to as the Zona Rosa.
Hooking Up In San Juan del Sur
Lastly we will cover trying to hook up with sexy ladies in San Juan del Sur. Another fun city with lots of backpackers, some local Nicaraguan girls, and very limited prostitution.
One of the best nightclubs in town is Iguana so maybe try to get a room as close to their as possible to maximize your chances of getting laid. The best parties in the city are generally held on Sunday's with the Sunday Funday Pool Crawls.
You head from one pool to the next with a big group and everyone gets wasted.
Best Dating Site In Nicaragua
The internet can not only help you meet girls in this country but continue to use the site as you backpack all through Central and South America. Show up to any city that you visit with contacts already made and dates set up.
Lots of guys don't stick around cities long when they travel and that can make picking up hard. Either you pull a girl from a nightclub for a one night stand or you end up empty handed far too often.
But if you pipeline effectively online you will always show up to every city you visit ahead of the curve and give yourself the best chance for success.
You can use whatever apps or sites you are comfortable with to meet sexy girls online here. Since this post is in English we bet there are some tourists reading it.
If you are sitting around in your hometown dreaming about taking a trip try using Adult Friend Finder to find girls for sex near you right now. It is a great site for fast hook ups, and Adult Friend Finder is doing great in American and European cities these days.
Good Luck Picking Up Nicaragua Girls
This is not a country that got many tourists in years past but more and more people are visiting every year now. Some are still scared off by the violence in Central America, but the smaller towns here really aren't too dangerous.
Just try to stick to the main touristy nightlife districts mentioned here after dark. Managua would be the main city where you need to be really on guard about safety. If you will be heading to Honduras next we covered it as well.
Hopefully this guide on the best cities to meet girls in Nicaragua was helpful to you.