Where To Hook Up With Sexy Girls In Sochi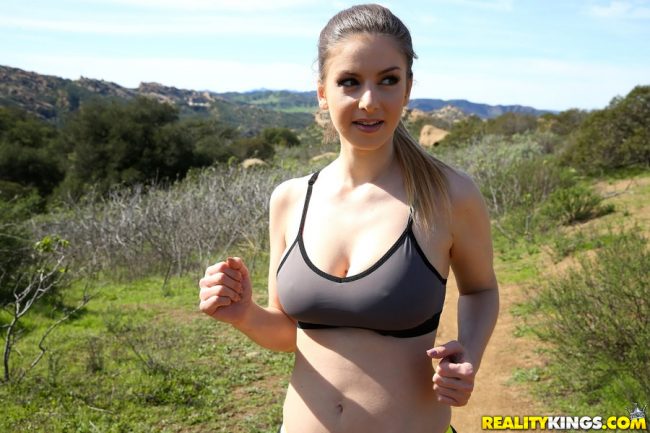 If you want to hook up with hot girls in Sochi for sex or dating the most important thing is when to visit. This city is really poppin' during the summer months, the rest of the year not so much.
The best time foreign men to visit is definitely going to be between late June and early September. The weather will be the best, and the sexy girls in Sochi will want hook ups also.
As most know this was the site of the 2014 Olympics and that really put the town on the map. It was already a pretty popular tourist destination, but is even more so now.
They actually just legalized gambling here earlier this year. You can now visit the Sochi Casino and resort for table games like black jack and roulette, slots, and even poker.
There aren't many places you can legally gamble in this country but this is one. There is also a lot of natural beauty in the area as it is located between the Caucasus Mountains and the Black Sea.
There are good day trips available to places like Sochi National Park and Mount Akhun. But this Sochi sex guide isn't about all that touristy stuff, instead it is about the nightlife and meeting partying girls to get laid. We will also point you towards the best dating site in the country to help you meet women before you arrive in town.
Sexy Girls At Sochi Hook Up Bars
OK, that isn't nightlife, but look at that ass! Following @tasya.mini on Instagram is a must. A lot of the nightlife in Sochi to meet girls for sex is more pub based then club based. There are some good clubs around, but the singles bars and pubs definitely outnumber them.
As time goes on and the city gets more and more popular more mega clubs might start to open up. One really nice thing about the nightlife here, and taking a trip in general, is that the touristy area is pretty small.
You can stay just about anywhere in it and be centrally located. Logistics are always key when it comes to pulling girls the first night you meet them, a long taxi ride across town can scare them off.
No need to worry about that here. Foreign men can just pick a condo right in the touristy area and you will be well located. They are even going to make the Olympic Village into apartments, getting a place there for the weekend could be a nice closing line in a club.
'Want to come see the former Olympic Village?' could be a pretty strong move. Generally speaking these girls aren't known to be easy to hook up with quickly, but when they are on holiday mode it is a different story.
You are going to be partying with people who are heading to the beach to have fun. That will make things a whole lot easier on you.
Some popular pubs and pick up bars you can visit for a meal, pre game drinks, and to try and pick up hot Sochi girls for sex are:
For nightclubs check out:
If you want to try day game then look no further than the beach. During the summer months it will be pretty lively and you will see lots of sexy Sochi girls in skimpy bikinis.
For tips on how to meet girls at the beach check out that link. Then invite them to check out your sick condo at the Olympic Village and hope they say yes. Another good mid sized city to meet girls in Russia is Ekaterinurg.
Meeting More Girls Online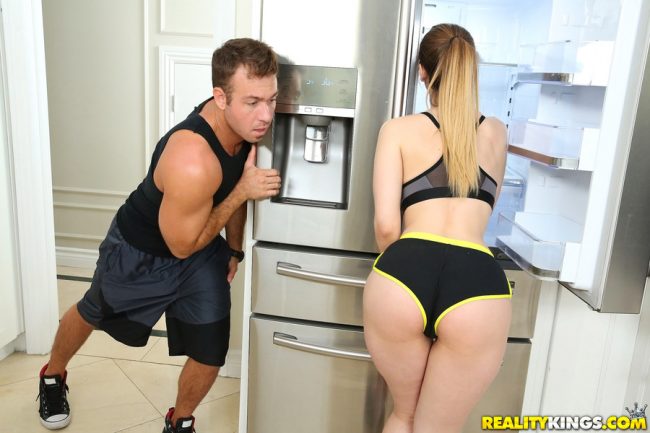 Lastly we will talk about online dating. Plenty of sexy girls living in Sochi are on dating sites plus all of the ones who would love to take a vacation here.
Nearby Krasnodar would be a great place to search. You could meet a sexy girl interested in foreign men on the site and pay her bus offering a free beach vacation.
Let her know that she will be staying in your room, if she agrees to share your bed sex is almost guaranteed. You don't need to limit your search for sexy girls in Sochi and Krasnodar though, you can also try Moscow, Saint Pete, or any other city.
Don't send them the transportation money up front, wait until they arrive and refund them. Or you might just be able to meet local Sochi girls seeking foreign men on the site and skip all that.
Either way try to pipeline a week before you arrive online and you will show up into town with dates lined up and waiting. There are plenty of apps and sites out there to meet sexy girls online here. Because this post is in English we bet there are some tourists reading it.
If you are still in your hometown dreaming about taking a trip try using Adult Friend Finder to find girls for sex near you right now. It is a great site for fast hook ups, and Adult Friend Finder is doing great in American, European, and Australian cities these days.
Good Luck Finding Sex In Sochi
This is a popular city to visit now and tourism should continue to grow for many years. The Olympics got the word out, and now that there is legal gambling they are expecting big things.
Any time you get a lot of girls coming into town for a weekend of debauchery that makes for easy pulling opportunities. During the summer this might become one of the go to beach destinations in Europe.
Good luck hooking up with hot girls in Sochi for sex or dating.