Where To Hook Up With Sexy Girls In Ios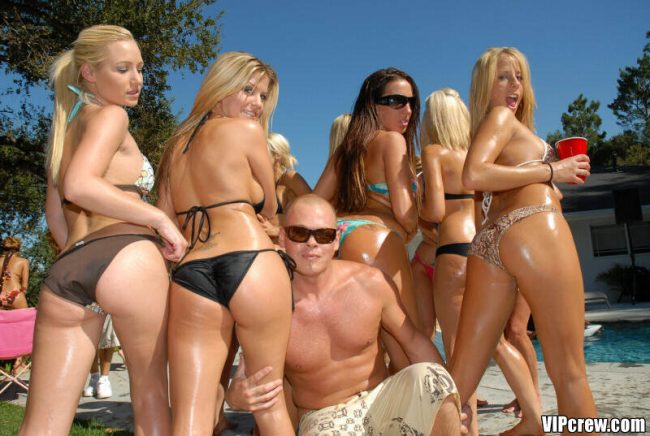 Every summer people from all over Europe flock to the Greek isles. Many single guys try hooking up with hot girls in Ios for sex every year from June to August.
This post will give a nightlife guide for the city so that you can have the best chance to hook up. When trying to find slutty girls for sex in Ios you need to remember that guys are always far more motivated than girls are.
Even though many girls will travel here often times they are with a boyfriend, husband, or a big group of friends. Like most party destinations around the globe the girl to guy ratio will not be in your favor.
That means those reading this local sex guide that really want to get laid you need to put in a lot of effort and be prepared to get rejected a lot. There are thousands of other horny guys around hitting on every sexy lady in bikini they see also.
In a situation like this it will be all about numbers. Approach with a reckless abandon and hope that a hot girl in your area wants to hook up, and if so push for a bang quickly.
Many will have a strong bitch shield up and be annoyed by all the guys who are hitting on them. If she brushes you off no biggie move on to the next.
In this Ios sex guide we will start off with the hook up bars and clubs because that is probably what most of you are here for.town. After that we will mention spots to meet girls during the day and follow that up with some quick travel tips.
Sexy Girls At Ios Hook Up Bars
Some of the best clubs and hook up bars to meet slutty girls for sex in the Ios nightlife are:
Scorpion
Sweet Irish Dream
Lemon
Disco 69
Fusion
Rehab
Pegasus
You really want to try to pick up hot girls in Ios nightlife as early as possible. During the day or early evening will give you a much better shot then late at night.
Much of the early nightlife is in the main square and village of Chora. The whole square is filled with hook up bars and restaurants and people going from place to place.
This is the prime hunting ground and when you need to find your girl for the night. As it gets later and later the ratio of guys to girls will just get worse and worse.
And by 2am the sexy girls in your area will have been hit on a hundred times and may not be in the best mood. It isn't easy to be the 97th guy to walk up to a girl who has rejected all others and work your way in.
Pick Up Hot Girls At The Beach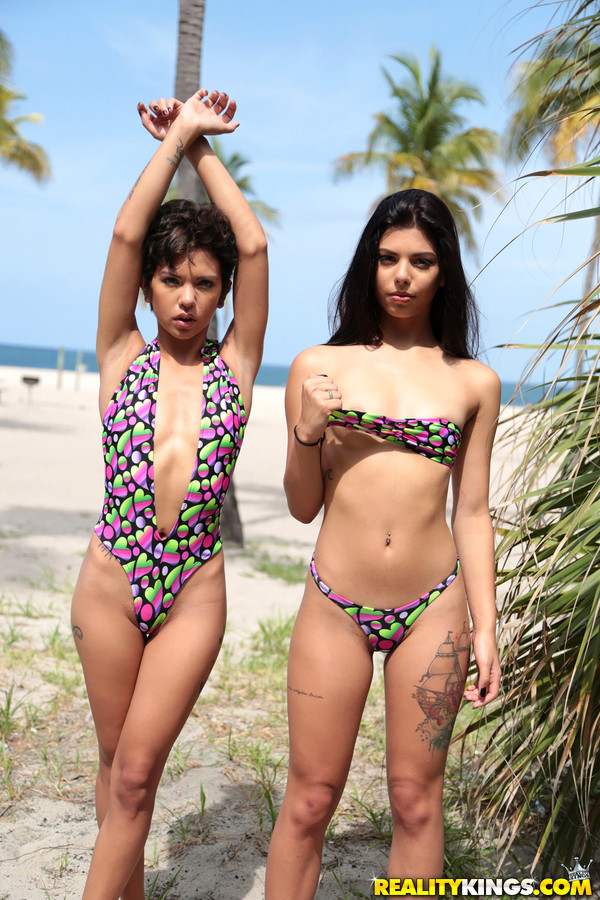 We wrote a longer post about how to pick up girls at the beach before, but this is kind of on another level. If you are traveling here during peak tourist season the beach is going to be packed.
There are going to be lots of sexy Ios girls in skimpy bikinis from all over Europe partying here. At the same time there are going to be way more guys hitting on them.
Roam around and look for sexy girls in your area that seem to be in a festive and partying mood. Ask them if they want to toss a frisbee, grab a drink, or go for a swim.
The key is to approach as many as possible and stick to the ones that show the most interest. Then push for a venue change to a nearby bar for a drink, and then a venue change back to your hotel.
Another good spot to pick up sexy girls in Ios during the day is Far Out Beach Club. This is towards the south end of the beach and can be a lot of fun.
You can also find lots of sexy girls partying at Ayias Napa in Cyprus. You can probably find some spas around town and some may give an erotic massage with happy ending.
A Single Guy's Trip To Ios
The best time of the year to visit here will be in June through August when the weather is nice. Outside of those months there won't be anywhere near as many slutty girls around, but at the same time there won't be near as much competition either.
The easiest way to get there is to take a ferry from Athens, you may want to stop by some other islands along the way. The best area of town to stay would be in the village of Chora.
This is where most of the hotels are located as well as all of the best nightlife in Ios to meet girls for sex. It isn't far from Mylopotas Beach which is the main spot to party at hook up bars during the day.
If you live in Greece and are looking for slutty girls in your area to bring to the beach with you then meet her on Adult Friend Finder and you will have an enjoyable trip.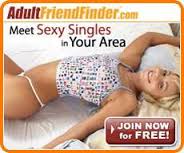 Good Luck Finding Sex In Ios
This is your typical party island and readers of this local sex guide always need to remember guys are far more willing to travel to get laid then girls are. So you end up having terrible ratios making it much harder than most imagine.
You need to approach early and often. Day game at the beach and head out during the early evening, don't put it all on the nightlife or you probably will end up not finding any sluts or having sex.
Good luck when trying to hook up with hot girls in Ios for sex or dating.