Backpacking Trip Through Asia For Men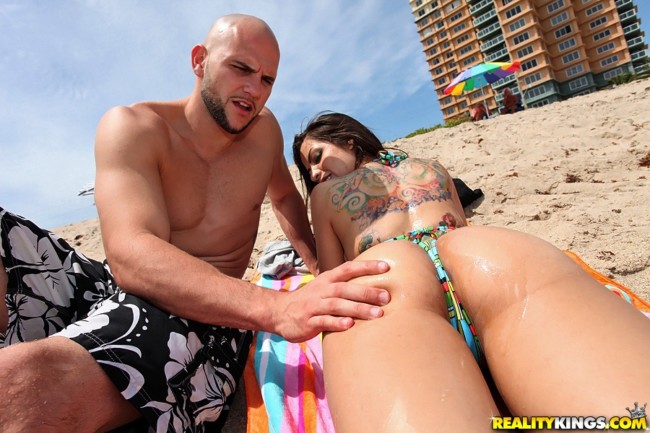 In this guide we will help you plan a backpacking trip through Southeast Asia for men and cover everything someone would need to know before they go for it. It won't be as much about the 'you should visit here' stuff, you can find advice on that anywhere.
Also not everyone will have the same wants and desires out of their trip. Maybe you don't want to see a temple, so we aren't going to tell you to go see a temple.
Don't worry there is plenty of advice for specific places to visit all around Google. This guide to backpacking across Southeast Asia is more about the other advice you will need to get the most out of your trip.
With that said this is 'GuysNightlife' after all so towards the end we will give some nightlife tips for single guys who want to have some fun and hook up with girls along the way. In this part of the world there are plenty of options for that.
We will start out with suggestions on how to get to this part of the world and how to get from one city to the next while here. Flights and other transportation are where you can save the most, or be lazy and over pay.
If you are on a budget you need to take a little time to shop around and find the right price. Then we will move on to where you should stay in each city and how to find good hotels or hostels.
We live in a really great time where you can map out your whole trip in a couple of hours, take some notes, and show up in each city with a good game plan. Or you can wing it and let the road take you where it may.
Food will come next, some people will be really afraid of travelers tummy and only want to eat in nice restaurants. Others will want to eat every bit of local street food they can get their hands on.
After that we will give some brief specific touristy location tips, and then finish up with some good cities for guys to meet those sexy Southeast Asian girls.
Flights, Buses & Tuk Tuks
As mentioned this is really where you can save the most money if you know what you are doing and spend a little time to find the right price. Of course the sooner you book your flight the cheaper it should be, so try to book the initial flight over as early as possible.
It is always best to fly into an airport that is a 'hub' and that means you should aim for Bangkok or Kuala Lumpur. If you are going to be traveling by bus once you are over here Bangkok will be best, if you are going to fly from city to city then it won't matter much.
Use an app like Traveloka to try to find good rates, or go directly to the airlines site and book through them. If you are going to land in Bangkok, spend some time there, and then fly somewhere else like Ho Chi Minh City you should book online through the airlines site.
There are a few main budget airlines in Southeast Asia, most notably Air Asia, Tiger Air, and Cebu Pacific. Compare flights from each and choose the cheapest one.
Remember that flying to or through a hub will almost always be cheaper. Lets say you wanted to fly from Ho Chi Minh City to Jakarta, a direct flight will be expensive and the cheaper airlines will have you going through Kuala Lumpur.
Even if you use the cheap airline (Air Asia would be best in this specific case) you can save a bit more money by booking this as two separate flights. First book HCMC to Kuala Lumpur, then book KL to Jakarta. It won't save you a lot, but it will save you maybe $10 and take a few extra minutes to do it.
The earlier you can book those flights the cheaper they will be also, but when backpacking many people want to keep their options open and book last minute. It is a trade off you make for added flexibility which is one of the best parts about being a digital nomad. When comparing Asian travel vs Latin American travel the prices for flights were often 4 times as high over in that part of the world.
There are plenty of ways to save money backpacking across Southeast Asia by taking buses or vans from city to city. They will cost a lot less than flying, but you need to book them in the right way also.
The best advice is to avoid travel agents and not take up your hotels offer to book them for you either. When you see the sign or the flier advertising whatever transportation they offer note the bus company.
Then Google the company and find out where there bus station is and go there yourself. Or just Google 'bus station in city x.'
Travel agents will really try to rip you off on anything they book for you. Your hotel will just add a few bucks to the fare. If you are too lazy to go to the bus station yourself and want the hotel to book it you should try and haggle a bit.
You must always remember that over charging tourists is common all over the world. When you walk out of an airport on the arrivals floor the first guys to greet you are the biggest scammers.
Don't use them, find out where the metered taxis are and get a ride from them. Any time you use a taxi always ask for a meter, and many cities have Uber now.
Not only do airports have a bunch of scamming taxis but so will bus stations and any tourist attraction or area. Try and know the local rate and negotiate for that.
The guys waiting right by the bus are there for a reason, they know they can overcharge a first time visitor to Southeast Asia who doens't know any better. Walk 100 meters away for a more honest driver.
There are all sorts of budget types of transportation in Asia like tuk tuks, trikes, and motorbike taxis. Take whichever you think looks best and try to haggle a bit, if you look like a tourist they are almost always going to try to overcharge you.
Try to walk as much as possible, this will give you the best chance to see the city and really experience it.
Cheap Hotels & Hostels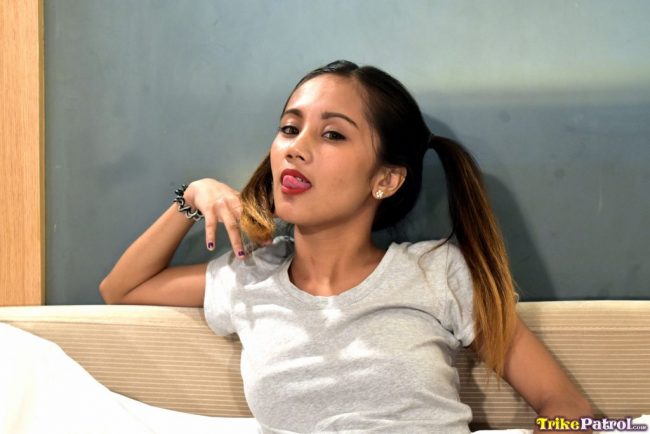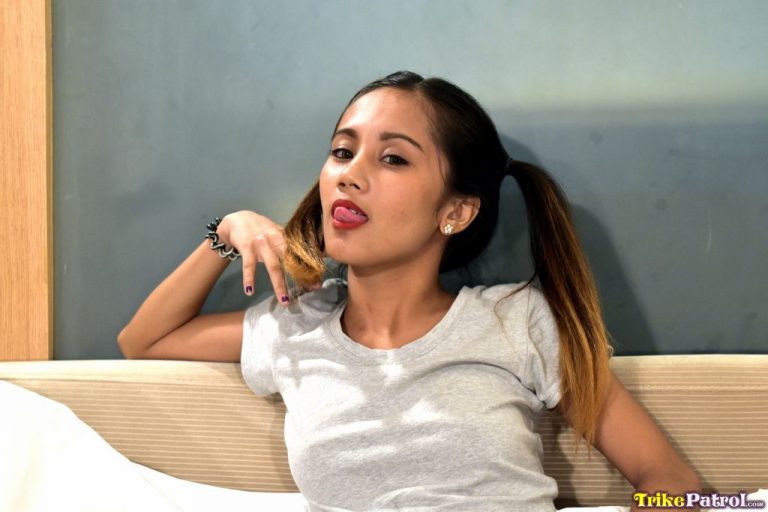 Most cities will have one main tourist zone and most backpackers will stay in that area. It is usually a safe place to stay, they earn big money from travelers and don't want to get a bad rep.
You also will be able to find more western food here than you will in other parts of the city. Some people may only want to eat the local food throughout their trip, others will sample that and end up going back to what they know they enjoy.
In this area you will find hotels and hostels that can have a wide range of prices. You probably should try to rent a hotel here online for the first night and then head out on foot when you arrive and see what else is available.
In some cities you can get great budget rates online that are far better than the walk in rate. In others it might actually be a bit cheaper to book in person.
Find a place you like, ask their rates, then double check to see if it is cheaper to book online or not. Hotels are another great way to save money when backpacking, a $50 hotel in Southeast Asia is only going to be marginally nicer than a $20 a night one.
Now if you are going to be trying to pick up girls then renting a short term apartment might be a better option. It will cost more but you won't have to worry about if the hotel will allow you to bring guests back at night. Plus it will increase your chances of getting laid.
Overall people put far too much thought into their hotels, they are pretty much all the same. Book one in your budget for the first night and if you like it stick with it, if not there will be plenty of other options.
Eating In Southeast Asia
We briefly discussed this already but if you are ever struggling to find food you like then head to the touristy area of town where there should be more western food. Another option is to go to a mall where they will have plenty of restaurants to choose from.
When people travel to foreign countries they often get sick. There are no health codes here and none of the street food stalls you see would be getting an A grade following a health inspection.
You probably will want to try the local Southeast Asian food so here are a few tips. The first one is easy, look for places where lots of locals are eating.
If you walk past one restaurant with no customers and another with 20 you can probably guess which one will be better. Second, try and find one that makes each meal individually.
Far too many places here just cook up a bunch of food at 10am and have it sit out all day (literally) until people eat it all. If you show up 5 hours in good luck.
If you walk past someone with a grill that is cooking up some meat ask to buy the one he is currently cooking and wait a couple minutes. Don't take the old one that has been sitting there for who knows how long.
The best countries for local food in Southeast Asia are probably Thailand and Vietnam but everyone has different tastes. Just look for crowded restaurants that do good business and make the food fresh.
Local Asian Customs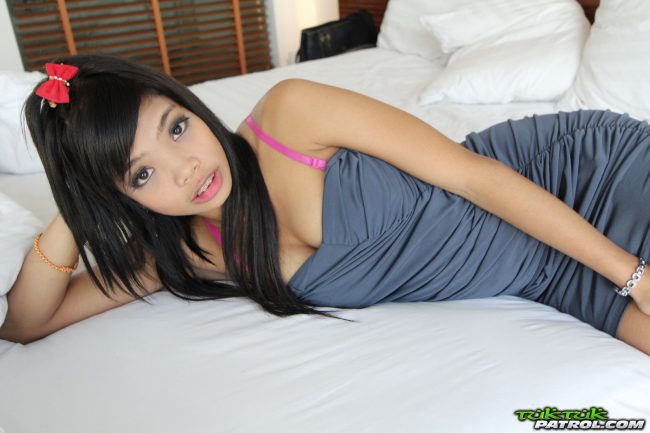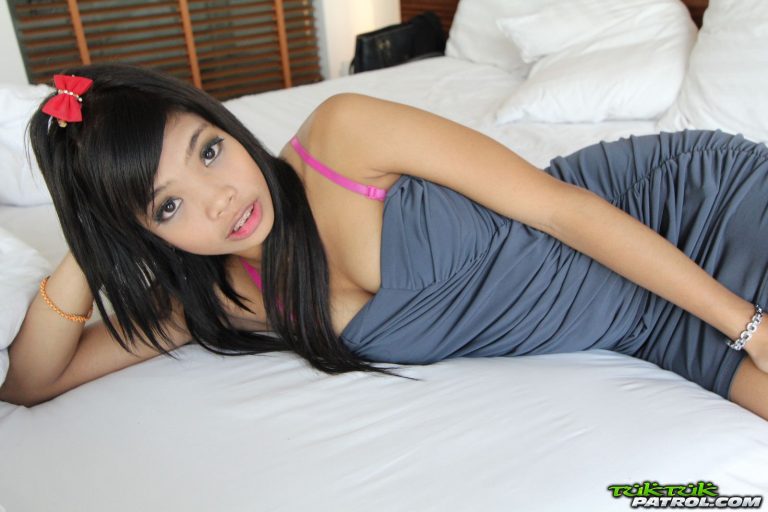 When dealing with people while backpacking in Southeast Asia you need to understand the local customs. The most important of which is don't make anyone lose face.
That means don't argue, don't raise your voice, and don't escalate things. Lets say you ask a tuk tuk driver to take you somewhere and the ride is supposed to cost you a few bucks and he tries to charge double.
Hopefully you confirmed the price before you went on the ride, and if so this argument is happening before the ride and not after. If that is the case just keep a cool head and have a gentlemanly negotiation.
If he won't do it for the price you think is fare it isn't a big deal. Walk away and find another, there will be plenty of transportation options around most of the time.
Don't raise your voice and accuse him of ripping you off. No need to start a confrontation over a few bucks. Asians are very passive people, that is what makes it such a safe area of the world to travel to.
So respect that and don't call people out on their BS. Instead do like the locals do which is smile, forget about it, and move on.
As far as communicating with them goes you really don't need to learn the local language if you are just on a short trip. English will be plenty with most people in the touristy areas.
Maybe not enough to have a real meaningful conversation, but enough to get your point across. Just try to speak slow and use common words if someone is having trouble understanding you.
Where To Backpack In Southeast Asia
As mentioned we aren't going to get too in depth with specifics here, but we do have some tips we think are important. It is really hard to tell you where to visit because there are so many types of backpacking trips people will do.
Some of you reading this might spend one day in each city, others might spend a month. Some people may love going to temples or beaches, others may not care at all.
We mentioned it before but flying into Bangkok is a good way to start your Southeast Asian adventure. There are plenty of cities in the country worth visiting, plus you can make your way through Cambodia and Vietnam and keep heading in one main direction.
Do you want to do all of your travel on buses? If so then cross the Philippines and Indonesia off your list of countries to visit.
The Philippines has some of the better beaches in Southeast Asia like Boracay and Palawan, but apart from that there isn't much touristy stuff to do. Indonesia has Bali plus Jakarta and some temples.
Some people may just want to stick to the mainland, others may want to check out the islands. More personal decisions you are going to need to make.
If you take our advice and start out in Bangkok and work your way down through Southeast Asia that will have you missing out on Laos. Not a big deal, but if you think Laos sounds awesome then adjust the plans, if all you care about is hooking up then the girls there are so prude you won't miss anything.
Really all of this comes down to have much travel time you really want to do and how long you are on the ground. If you are only on a short trip trying to see everything there is to see will have you spending way too much of your time in buses or at airports.
The more time you have on the ground in Southeast Asia the more cities you should try and include.
Have Fun On Your Trip
Backpacking through Southeast Asia has so much going for it. You can travel cheaply and see many countries and cultures on a budget.
You can experience great nightlife, and this is a very safe and peaceful part of the world to visit. The odds of any physical violence happening here are very low, though a cell phone might get snatched if you aren't careful.
If you wanted to try to meet girls in each city before you arrive then pipeline online. This will allow you to have contacts made and dates set up before you even arrive in town. One of the main reasons so many single guys love visiting here is that the local girls have a big time interest in foreigners.
There are plenty of apps and sites out there to meet sexy girls online here. Because this post is in English we bet there are some tourists reading it.
If you are still in your hometown dreaming about taking a trip try using Adult Friend Finder to find girls for sex near you right now. It is a great site for fast hook ups, and Adult Friend Finder is doing great in American, Canadian, European, and Australian cities these days.
Hopefully this ultimate guide helped you plan your backpacking trip through Southeast Asia.