Ho Chi Minh City vs Bangkok For Single Men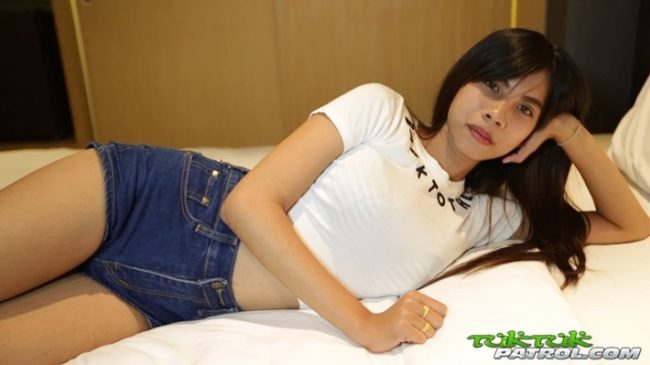 Ho Chi Minh City vs Bangkok for single men is something that some guys need to figure out before they travel to Southeast Asia. A man with months of time to travel should definitely hit up both, they are two of the coolest cities in the world to visit.
But what about for guys who only have enough time to visit one? Or what if they are considering taking a job in one or the other and need to decide before they can visit either city?
Ho Chi Minh City vs Bangkok for single men will come down to a variety of factors. Most of this site revolves around hooking up with girls so that will of course be a major part of this post and is why we included the word single in the title.
Whether you are looking to hook up with a lot of different girls or find a serious girlfriend might really make a difference in which city to choose. We will break down the nightlife and the women who aren't hookers so you have a better understanding of the scene in both places.
We will also talk about the cities in general. Which one is more modern? Which has better food? Nightlife? Infrastructure? Which is more expensive?
All of these questions will be answered by the time we finish this post, and there will be plenty of links for further reading on many subjects as you go along.
Comparing The Dating Scene
Now lets compare the dating scene, and spoiler alert but Bangkok is probably going to win. The main reason for this is because more Thai girls are open to having casual sex than Vietnamese girls, and more of them seem to have an interest in foreign men as well.
That isn't to say that there are no slutty girls in Ho Chi Minh City, every city will have some sluts around. But generally speaking, and there is a lot of generalizing in this section, a higher percentage of Vietnamese women are very prude compared to Thai's.
We recently did a comparison between Bangkok and Manila for single men and the Filipina girls won this section hands down. But there is still a much higher percentage of easy to hook up with Thai girls than Vietnamese.
When it comes to finding a serious relationship or a wife then there really is no difference. Then it will just come down to personal preference, and we have no idea of knowing which you will like more.
Thai girls often have darker brown skin, where as Vietnamese are usually lighter skinned. Beauty is in the eye of the beholder, you can sign up to Thai Friendly and take a look at the available talent in both cities to get a gauge of what is available when you arrive.
Girls in Bangkok are probably slightly better at speaking English than girls in Ho Chi Minh City are. You probably will also find yourself in more position to chat them up, Vietnamese people aren't necessarily xenophobic but you see them mingling with foreign men less often than Thai's.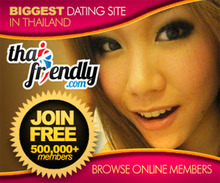 City vs City Comparison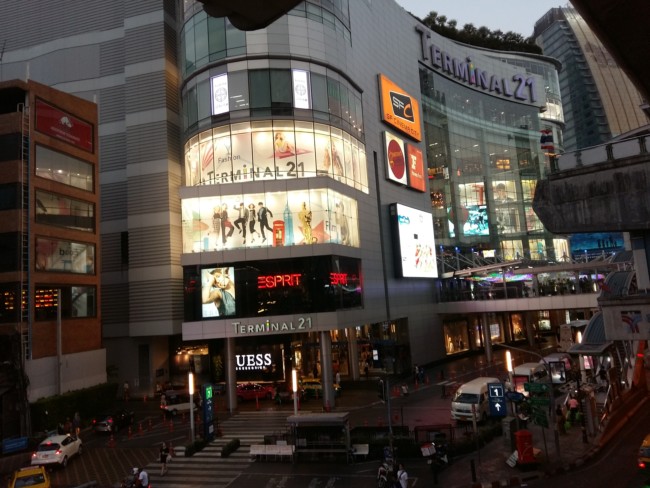 So Bangkok has a better chance of single men hooking up for one night stands, some guys probably already quit reading after learning that. That doesn't necessarily mean you will find both better because you may find Vietnamese girls way more attractive than Thai women, but it would be hard to argue against us saying there is more.
But what about the cities themselves? From an infrastructure stand point Bangkok is far more modern, it almost feels futuristic where as Ho Chi Minh City kind of feels a few years in the past.
Most foreign men will stay on Sukhumvit in Bangkok and there are many modern malls all along this road. Going above it is the BTS Sky Train which makes getting around the city very easy. Locate yourself along it and you rarely have to worry about any other form of transportation, and there is nothing similar in HCMC.
While Thai food is probably more famous worldwide the food in Vietnam is also excellent. Tastes may vary, but we aren't going to try and tell you one is better than the other.
However there are more high end restaurants and western food around in Bangkok. Speaking of high end restaurants they are going to be expensive, so lets talk about your budget for both cities.
You can easily live in either city for under $1,000 a month if you have any budgeting skills. However if you want to live like a baller it is much easier to spend a lot of money in Bangkok.
That doesn't necessarily mean it can be done cheaper though. You could rent a cheap apartment at the end of the BTS Line for around $200-$300 and be able to get into town for a dollar or two a ride.
Overall Bangkok will offer much better apartment value, you might even pay less for a more modern place, but apartments are cheap in both cities. It is easy to eat on a budget as well with all of the cheap local food around.
Budgets are always hard to discuss because each person values different things. Both of these cities can be done very cheaply with relative ease, you have more options to pay for luxuries in Bangkok.
There is also more nightlife there as well, and not just from a mongering perspective. If you are considering moving to either then you also need to know about the visa situation, and Thailand seems to be making it harder for foreign men recently where as Vietnam is making it easier.
One thing to note is that both of these cities are known to have a 'vibe' about them that can't really be explained. They both have a lot of character and are really fun places to visit or live. You may also want to read our GuysNightlife comparison of Bangkok and Kuala Lumpur.
So Which City Is Better?
We can't give you a direct answer because we don't know what your exact needs are. If you want to hook up with a lot of girls but not enter into a serious relationship then Bangkok likely would win. If you cared more about finding a wife then it will come down to personal preference.
You may want to sign up to Thai Friendly and see which girls you like more. You can also see which ones seem to have more of an interest in you as well.
Thailand as a whole is just a whole lot more modern and has better infrastructure than Vietnam. If you are a perfectionist or have a higher standard for living then you probably will be happier there.
If you have the chance you probably should visit both. Hopefully this post comparing Ho Chi Minh City vs Bangkok for single men helped give you a clearer understanding of what to expect in both.