Hooking Up With Sexy Girls In Ho Chi Minh City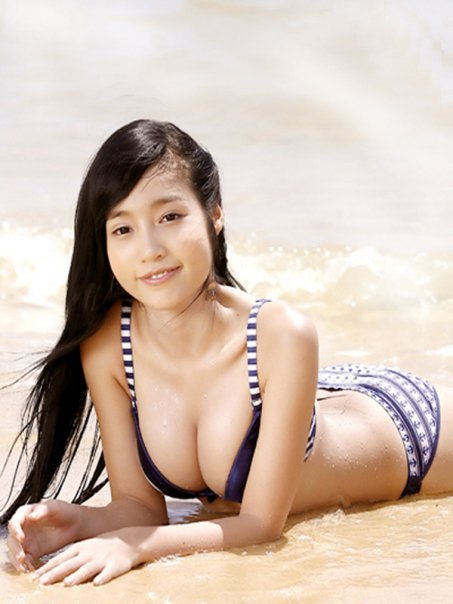 The women here are some of the hottest in Asia, but they are not the easiest for foreign men to get laid with. This post on how to hook up with hot girls in Ho Chi Minh City for sex or something more serious will hopefully be able to help you out.
While in some places in Asia girls are going to be all over you if you are a foreigner that is not the case here. Many girls do have an interest in foreign men, but knowing which ones do is never easy.
Generally women here stick to their own kind in public. You will see many very sexy girls when you are out and about, but they will almost always be in groups with other locals.
The language barrier is also very difficult, one of the main things that makes the Philippines the online dating capital of the world is that the girls speak such good English. That is not the case here at all.
On top of all that the girls are not generally quick to hook up with a guy they just met. Expect it to take a few dates before sexy girls in Saigon will want to get laid, and they also will hope that it is in a relationship that is actually going somewhere, not just a fling.
Of course there will be some easy ones here too, but not near as many as other places. If you want to get laid a lot with many single girls this isn't the right place. Other Southeast Asian girls are much easier.
However if you want to find a smoking hot girlfriend or bride the reward can be great. Lets talk about how to meet a good woman in Ho Chi Minh City first, then move on to how and where to date them.
Lets start with day game, then the sexy ladies of the nightlife, and then talk about meeting girls online.
Where To Meet Sexy Girls In Public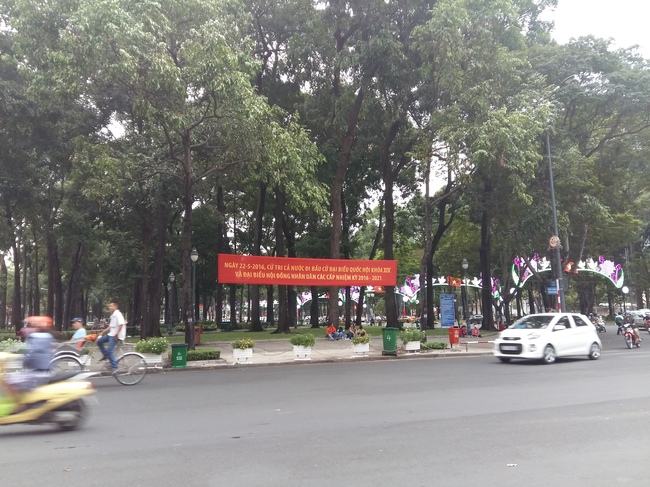 This is really not an easy thing to do in this country for many reasons. If you are an absolute approaching machine and have no problems walking up to a table full of locals at a coffee shop and chatting up the sexiest girl then maybe you will have some success.
Most mere mortals aren't going to be able to pull something like that off, and you have to assume most of the girls aren't going to be very receptive to that either. That said there is a huge coffee culture here, there are coffee shops all over, and every night there are sexy ladies at them.
Hanging out in them may not be a bad idea, but you will definitely notice that there isn't much (if any) mingling going on between foreign men and the local women. Another good place to meet hot girls in Ho Chi Minh City is to visit parks during the day.
There are quite a few parks around, and we don't just mean the one by Bui Vien. If you head out into the city where girls aren't as used to seeing foreigners you will probably have a better shot.
Many guys have reported girls coming up to them to try and practice their English. If you have some game that may work out, or they may just want to practice their English.
Saigon Square is a very busy place and lots of sexy single ladies go there every day and night. It is pretty crowded and not the best place in the world to approach girls, but it is definitely a target rich environment.
If you want to try a mall you can try out Vincom, but Saigon Square has a lot of shopping and may work better. Those are your day game options, now lets move to the nightclub options.
While you probably will want to stay in District 1 you might have better success picking up girls in other areas of the city where there aren't as many foreigners. If you like the idea of visiting cities without as many foreigners try Hue.
Nightclubs In Ho Chi Minh City To Hook Up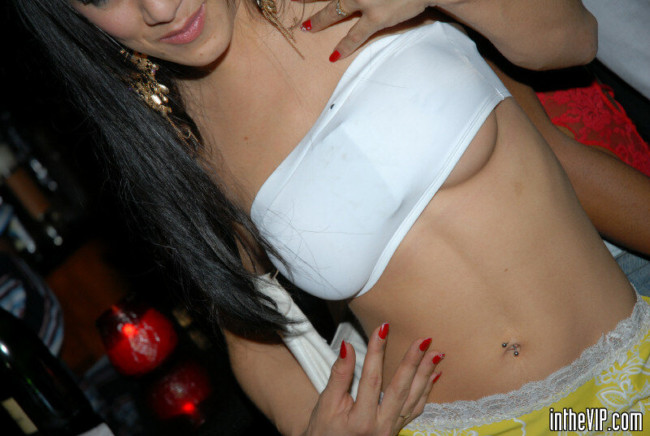 If you want hookers you can find that info on other sites, this is more about where the non hooker Saigon girls go to party. Even when they are drunk and partying they are unlikely to let you get laid the first time you meet, but when alcohol is involved you have a better chance.
These women definitely get dressed to impress (like a ho) even if they are actually pretty prude. They show a lot of skin and many will look like hookers.
In a Southeast Asian nightclub there is always a chance any of the ladies of the night are hookers, but unlike in Apocalypse Now you don't have to assume every girl at these clubs will be. For a long time a place like Lush has been considered one of the best nightclubs in Ho Chi Minh City, and it is still strong to this day.
However Lush might have more hookers than the others on this list. Chill Sky Bar is a great place to go for a date or to pick up that has an amazing view of the city.
Bars to hook up with sexy Ho Chi Minh City girls are:
Meeting Single Girls In HCMC Online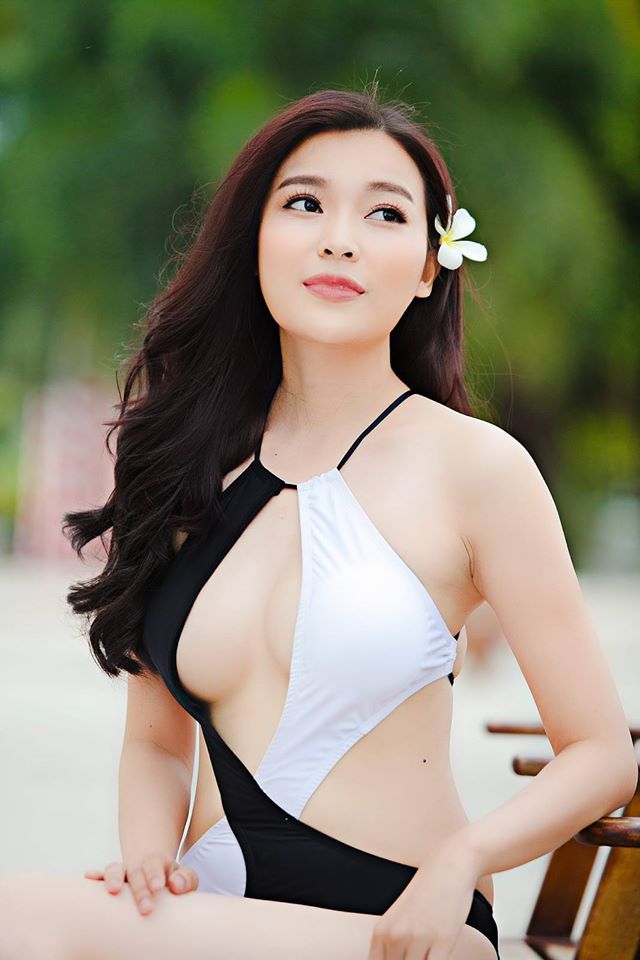 When approach spots are hard to come by for day game and the girls aren't likely to want to get laid the first time you meet them in nightclubs where should you turn? Try meeting sexy girls in Ho Chi Minh City online.
As we mentioned before many of the girls here will have an interest in foreign men, but they aren't necessarily keen on having other people know it. You could approach a smoking hot girl in a coffee shop that would love to talk with you, but if she is with her friends she might be too shy.
However if you send her a message on a dating site you will have a much higher success rate. Single girls sign up to dating sites because they want to meet a guy, and meet them soon.
Think of it like this, are you going to have more success getting laid with a girl you met at the grocery store or at a singles bar? The girls you try to pick up in person haven't really shown any interest in meeting guys, they may not even be single.
The girls that are taking the time to sign up to a site and that reply to your messages have shown a lot of interest already. That means you will have a much higher chance of getting laid with them.
On top of that, if you spend all day doing day game and party in the Ho Chi Minh City nightlife all night how many girls can you realistically meet? 10? 15? You can do that in 5 minutes online.
Another nice thing is that since these girls might be shy to be seen in public with foreign men that only leaves 1 spot for the first date. Not every girl you meet online will want to come to your hotel or apartment the first time, but some will prefer it so no one knows what they are doing.
That won't guarantee you get laid, but if sure makes it a lot more likely than a dinner date followed by a stroll around the park. The easiest way to meet sexy girls in Saigon is with online dating.
It will probably take a few dates to get laid, but some of these girls are very sexy and the rewards will be worth it. There are plenty of apps and sites out there to meet sexy girls online here. Because this post is in English we bet there are some tourists reading it.
If you are still in your hometown dreaming about taking a trip try using Adult Friend Finder to find girls for sex near you right now. It is a great site for fast hook ups, and Adult Friend Finder is doing great in American, Canadian, European, and Australian cities these days.
Good Date Spots In Ho Chi Minh City
You should probably try and get a hotel in District 1. This is where you will find the best nightlife in Ho Chi Minh City with the hottest girls, and is where most of the tourists will be. The backpacking district is called Bui Vien.
The traffic in this city isn't terrible so venturing out won't be hard, and District 1 is a great place to make your home base. Finding a good date spot in this area will be extremely easy.
There are great places to eat all around, so many nice open air restaurants and cafes. You can get good Indian food at Tandoor or Ganesh, good French food at La Villa, or Vietnamese food at Hoa Tuc.
Remember the coffee culture here, so invite a girl for a coffee for a casual first date. Then you can try to move the date back to your place, or maybe to a restaurant, bar, or nightclub. Use any of the nightclubs that we listed before if you want to take your date out for drinks and dancing.
Don't take a good woman to Apocalypse now, and maybe avoid Lush. Skybar, 212, and DC will all be great. Girls here are generally not going to be very good at English, communicating might be hard so try and find a place that has some live music like 17 Saloon or Vascos.
Going to a movie is another good option, that way you can spend time together without her feeling forced to communicate in a language she doesn't know. Dating girls here isn't the easiest, but if you put in the time you will be happy with the outcome.
Good Luck Meeting Single Girls In Ho Chi Minh City
You will be hard pressed to find a guy who took a trip to Ho Chi Minh City and didn't like the place. Even if most of the women are not up for getting laid on the first date the nightlife has plenty to offer.
Dating can work out really well here as meeting girls online is pretty easy for foreign men. Just be friendly, take things slow, and if you get her alone in your room make your move. Sometimes the best rewards are the ones you have to wait on.
Good luck hooking up with hot girls in Ho Chi Minh City for sex or something more serious.