Best Cities To Meet Girls In Africa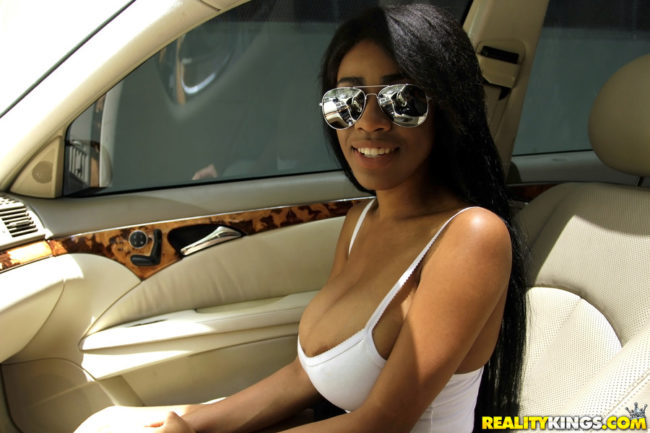 This post on the best cities to meet girls in Africa will try to help single guys out there plan a smash trip around the continent. Some of you may just want to go hook up with as many beautiful women as you can on a short vacation, others may be looking to move there or find a wife to bring back home with you.
We will do our best to explain what the local dating and hook up scene is like, but obviously in a place as vast as this you can't cover everything in one blog post. We have already talked about all of these cities in their own posts and suggest you click on any links to places that pique your interest.
This is more of a quick hitting post on the best cities to meet girls in Africa to try and get laid, with so much to cover we can't get too in depth on any specific place in this one. Our first section is going to be some travel advice that should hold true in just about all of the cities you might visit.
Let's face it, you may have some travel experience before, but if you haven't been to this continent it might not do much to help you. This is like a different world in many ways, you are going to need to have patience and use proper travel safety precautions to survive and thrive.
After we have covered all of our top cities for hooking up we will also tell you about how to use the best dating sites in Africa to meet girls online. We all know that if you want a trip to go smoothly you need to plan ahead, well what better way to plan ahead then contact some beautiful women in towns you are about to come to so you don't show up empty handed?
Tips For Visiting Africa
We mentioned it before but this is not going to be like any other vacation you have ever been on. The infrastructure in most cities is terrible, there is going to be poverty all around you, and there will be plenty of people out there looking to take advantage of tourists.
Even in the poorest of cities there is usually going to be one nice, upscale area and we highly suggest you get an AirBnb or hotel room in that part of town. This is not the type of trip where you can be cutting corners and trying to save a few dollars on accommodation.
Go a few blocks in the wrong direction and you can go from nice to dirt poor before you even realize it. Now if you don't mind that then go for it, but good luck picking up any hot African girls from the nicest clubs in the city and taking them to some cheap motel in a rough area to hook up. Not to mention your own personal well-being.
We definitely suggest you do a little more research on the travel aspects of your trip on other sites before you go. We have the girls, sex, and nightlife covered well but once again the better you prep the smoother things should go when you have boots on the ground.
One of the trickiest parts about meeting girls in Africa is that there are so many prostitutes around in the nightlife. When you go out to a club in the western world you might run across a few prostitutes from time to time, but in many places they are a very rare exception.
Well on this continent life is hard and unless your parents were well-off it was going to be difficult for you to ever get fully on your feet. That means tons of women turn to prostitution since jobs are so hard to come by.
It goes to reason that many of these women move to the bigger cities where there is more money to be made, and many of them will know that foreign men are likely to pay more than the locals. Are we saying every girl in a nightclub in Africa is a prostitute? Obviously not, but the problem is you are going to have a very hard time figuring out who is who.
Are you dancing with a slut who just wants to hook up with a foreigner because she never has before? Or is this girl going to ask you to pay her after you get laid and she calls a taxi?
Our advice is that it is best for you to be up front about what you want and to ask them what they want. Don't say 'if we have sex are you gonna ask me to pay you?' with a serious look on your face. Instead say something like 'the last girl I was talking to said she would go to my room for money, are you also going to want that if we leave together?'
Do it with a smile on your face and in a soft, non-accusatory voice. These girls know that prostitution is rampant in Africa, and if she isn't a hooker she will be glad you are trying to avoid them. Oh ya, always wear a condom when you have sex here, the HIV rates are no joke.
Now that we have that uncomfortable subject out of the way let's get to the best African cities to hook up with girls already.
Start Your Trip In South Africa?
Starting your trip in South Africa would not be a bad idea at all, this country gets a ton of tourism and the infrastructure is set up better to handle visitors than most other places. Many guys will probably want to visit Cape Town and if so you will want to stay in Camp's Bay.
Dizzy's is one of the cooler bars in the city where sexy girls go when they want to hook up. You can also head over to Johannesburg and here Sandton is the area with the best nightlife.
Try to hook up with some sexy ladies over at Harem Club.
Hot Girls In Nairobi
Nairobi is definitely one of the top cities to meet girls in Africa, you can find some very beautiful women here especially in the Westlands part of town. XS Millionaires is one club you won't want to skip.
We aren't going to cover the Mombasa nightlife because at this point it is more for picking up those prostitutes we talked about earlier. As more and more Africans head there for a beach vacation and not a mongering trip we may add it to this list.
The Biggest City In Africa
Lagos is the biggest city in Africa, that means more girls to try and hook up with than anywhere else! But it is also a chaotic mess with really bad infrastructure, only you will know if the pros outweigh the cons for what you want.
Try to get a place on Victoria Island where the sexiest women go to party. Quilox would be our top recommendation at the moment.
Where To Go In Uganda?
The Kololo area of Kampala is where you should be able to find the hottest girls in Uganda. Party at Amnesia or any of the other cool bars and clubs in that district of town.
Kinshasa Women Can Be Wild
Another town that can be a whole lot of fun for single guys is Kinshasa. Matonge and Gombe would be the areas of town where you can usually find the best nightlife.
To hook up with the hottest girls go party at places like Carre or Chez Ntemba.
Sexy African Girls In Addis Ababa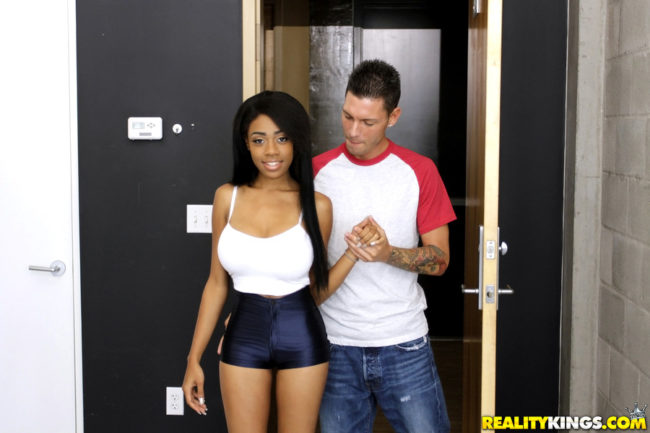 Our next city for meeting sexy girls in Africa to get laid on your trip is Addis Ababa. Here you will want to locate yourself in Bole and spend some time at Stockholm Elegance Lounge.
A Few Options In Cape Verde
If you want a beach and island vacation then Cape Verde might be your go to spot. If you are taking a smash trip to hook up with a lot of girls then go to Santa Maria and party at One Love Reggae Bar.
The only other good spot to find partying girls will be in Mindelo on Sao Vicente.
What To Do In Ivory Coast
Head to Zone 4 in Abidjan and you will be located in the prime area to hook up with the sexiest girls in the Ivory Coast. Be sure to hit up Cabane Bambou on your guys trip.
Accra Comes Next
The main district for nightlife in Accra would be along Oxford Street. If you want the chance to get laid with some beautiful women then don't skip Republic.
Many Women In Senegambia
Another good option for your trip to have sex with girls in Africa is Senegambia where you will find The Strip in Kololi which is full of bars with sexy ladies. Aquarius is probably are favorite bar in the city.
Morocco Girls Aren't As Easy
Morocco is a very religious country and while you can find some very beautiful women here they are often very traditional which usually means prude. We aren't saying to skip them, just know that they may not have the wild nightlife and easy girls like other African cities.
In Marrakech you want to do your partying at Mohamed Boulevard and Famous Club is a great place to meet single women. Planning a smash trip to Casablanca is pretty easy, just get a room near the Corniche and you will be very well located. We covered both of those cities in the first link.
The same can be said for staying near the beach in Tangier and partying at Beach Club 555.
Even Harder Girls To Hook Up With
We have two more cities to briefly mention, you can find some nightlife in Tunis in Gammart or La Marsa like Le Plug, but once again this is a highly religious country and not a good place to go if your goal is to get laid with African girls. Cairo is even worse, Egyptian girls can actually get beaten if they sleep with men they aren't married to.
If all you care about is hooking up probably skip those two, but obviously they both offer many other things to do other than just trying to sleep with women.
Meeting Girls In Africa Online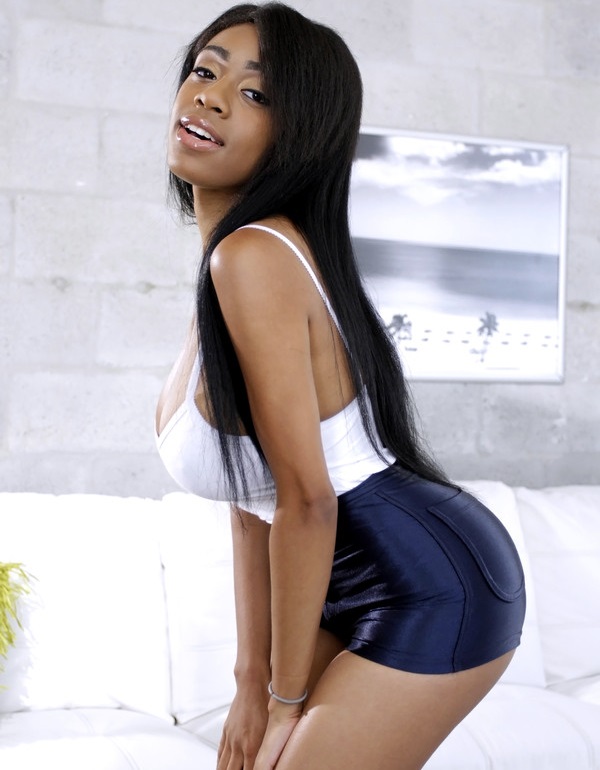 We know that those write ups were pretty brief, we just wanted to give you the pertinent info and remember to click on any links if you want to learn more. Plus before you book your flight do a little more research, this is a big investment of time and money that shouldn't be taken lightly.
But once you are ready to go for it then get as prepared as you can. Since we are writing this post targeting single men who want to meet girls in African cities why not try to start that meeting process before you even get on the plane?
Would you rather show up in a city you don't know with no contacts made? Or would you prefer to have the numbers of many single girls who want to show you around town when you arrive?
Option number two definitely sounds a lot better to us, and the best way to do that is to meet girls online. Most are legit these days, and you can check out the selection of single girls using them for free so it won't cost you anything to check it out. Some guys may be worried about African scammers, they do exist but this site does its best to get rid of them.
We still suggest you take some extra precautions, most notably don't send any money to anyone you haven't met in person. That sounds easy enough right? We also would suggest you don't send any incriminating photos of yourself doing sexual acts, but that is your business.
Look, these scammers are trying to rip off stupid guys who fall in love with a dream. As long as you don't send any money to a random person on the internet just because you think they are hot you will be fine.
Using dating sites to meet girls online before your trip will help you set up dates, learn the city, see more cool stuff around town, and hopefully it will help you get laid as well.
We don't know of any great dating sites in Africa at the moment so just use the same apps we all use. If you happen to work for a dating site who would like to promote here please contact us. Now you know about the best cities to meet girls in Africa, good luck on your trip!