Finding Girls For Sex In The Hague, Netherlands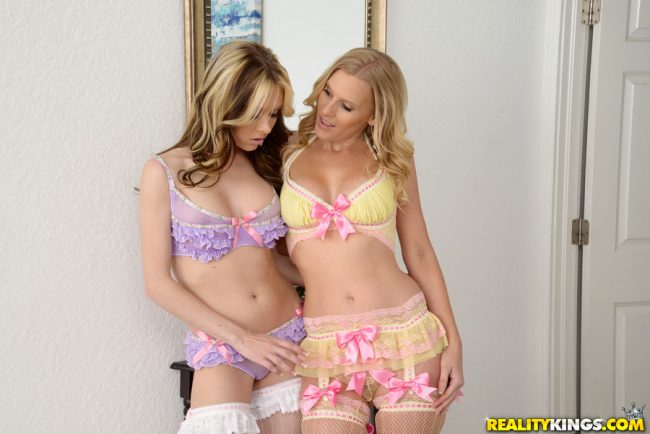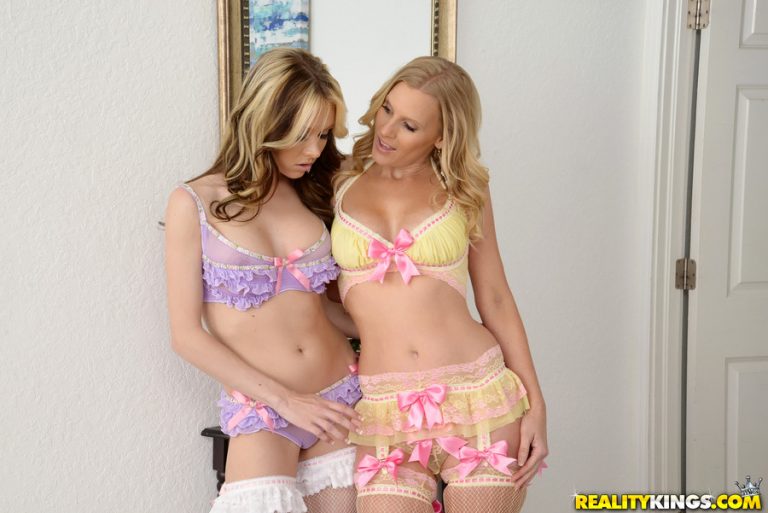 This Hague sex guide will cover everything you need to know about the mongering around town. From the window brothels at the red light districts to brothels, erotic massage, online escorts, swingers clubs, sex shops and even where to meet girls for free sex everything will be broken down in detail.
Most assume that just because the Amsterdam nightlife is so wild that this city is the same, but that is not really the case. Sure, you can find girls for sex in The Hague with ease, but things are definitely done a lot different here which we will cover throughout the post.
Since the red light districts are the most well-known way to monger we will start with them.
Hague Red Light Districts
There are two main red light districts in The Hague with window brothels similar to what you find in Amserdam. The one most consider to be a little bigger, nicer, and more upscale can be found on Geleenstraat and Hunsestraat streets.
The price for sex here will be around 50 to 80 euros for a quickie, but each girl rents out her own window brothel and is free to charge whatever she likes. If you wanted to find cheap sex in Hague the Doublestraat red light district is where you should look.
Here you will also find plenty of window brothels and the price might be anywhere from 30 to 60 euros. Most will tell you that Doublestraat is a little seedier and has less attractive girls.
While they are similar in many ways you will not find anywhere close to as many tourists here as you do at the RLD's in Amsterdam. They are much more low key and usually you just see some guys walking around to find the right girl, not a bunch of tourists walking through gawking at everyone.
The red light districts close around 1am but stay open a little bit later on weekends.
Brothels AKA Private Clubs
Of course the window prostitutes are not the only way to monger here, there are some more traditional styled brothels in The Hague that are often referred to as private clubs. Some with a pretty solid reputation are:
Privehuis Diane's Secret at Laan van Nieuw Oost-Indië 200A
Casa Cherda at Bezuidenhoutseweg 383
Maison Prive at Valeriusstraat 18A
Stout Privehuis at Bilderdijkstraat 106
Mayfair Gentlemen's Club at Bilderdijkstraat 108
Paradise Club at Thomsonlaan 107
The price for sex at a Hague brothel is going to be on the high end of the red light district girls. Expect to pay somewhere around 70 euros, and while things may not be quite as rushed as with a window prostitute don't expect a ton of time either.
The last two we listed (Mayfair Gentlemen's Club and Paradise) are going to be more expensive, Mayfair being the most upscale of the bunch. Paradise Club holds weekly gangbangs and all sorts of group sex parties from time to time.
If you are hoping for an FKK the closest would probably Casa Cherda, but even it is not the same as a German Sauna Club.
Erotic Massage In The Hague
Trying to find an erotic massage can be a bit tricky in the Netherlands. If a spa does not have a brothel license (and most don't) it can't legally sell sex.
There are plenty of Asian Massage Parlors near the red light districts but you might only get a handjob happy ending at them. Generally speaking you are going to pay around 70-80 euros for a nude body to body massage that often includes a handjob, or a handjob may require a small tip.
If you wanted a full service sex massage or a blowjob for your happy ending expect to pay the same fee for the massage and a tip of somewhere around 60-80 euros. Like always the tip price may vary, and sex is never guaranteed.
With that said some erotic massage spas in The Hague that seem to be recommended by mongers most often would be:
Katy Thai Massage at Prins Hendrikstraat 167
Mistyque Thai Thai at Rijswijkseweg 574-576
Warie Thai Massage at Weimarstraat 363
Ornjira Thaimassage at Rijswijkseweg 604-606
If you are looking for Ruen Kaew we believe it has changed its name and is now Katy Thai Massage, still at the same location. These spas for men can offer a variety of services like two girls massage, prostate massage, topless, nuru and more but those special services are not guaranteed.
Some of the online call girls from our next section will also offer happy ending massage.
Online Escort Services
Online escort services are becoming more and more popular all around the world. Particularly in Europe where they are the best way to monger in many countries.
Here that really isn't the case, with so many places where it is legal to pay for sex why would you want to choose a call girl based on pictures instead of in the flesh? But that doesn't mean you can't have a great time with a hooker you meet online.
If this is your preferred way to monger then some of the best sites to find online escorts in The Hague are:
Kinky.nl
Hookers.nl
Roksolana.nl
Slavic-companions
Strip Clubs & Peep Shows
In a city where brothels are legal trying to define what is or is not a strip club can be pretty difficult. Some will tell you that Mayfair Gentlemen's Club fits the bill, others will tell you that it is a brothel.
Peep shows are not really available here unfortunately. If you did want to get lap dances Breeze Scheveningen would probably be the best place, or Teazers Strip Club.
Swingers Clubs & Sex Toys
Once again some will tell you that a place like Paradise is a strip club, but when the only girls in the orgy are paid to be there we beg to differ. Sure, you can find a gang bang and group sex there, but it is just a brothel that puts on paid group sex parties.
If you wanted to go to swingers clubs in The Hague with girls who are there because they want to have some fun try:
Check their links to see when they are open as it varies. A quick side note, if you wanted to meet ladyboys in Hague Slaves for Passion puts on special T-Girl parties, or you can use MyLadyboyDate to discreetly meet them online. As far as where to buy sex toys goes there are sex shops all over the downtown area, a few to key in on would be:
Nightlife For Single Girls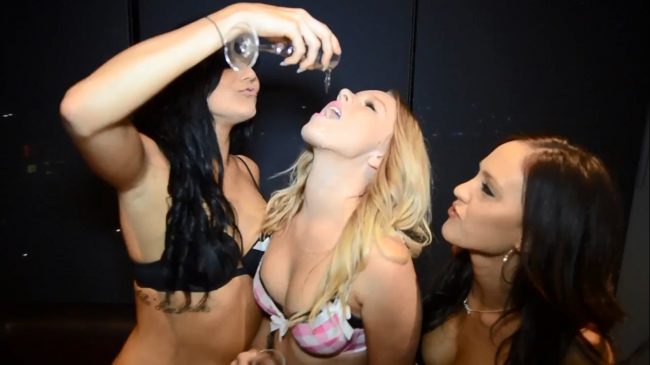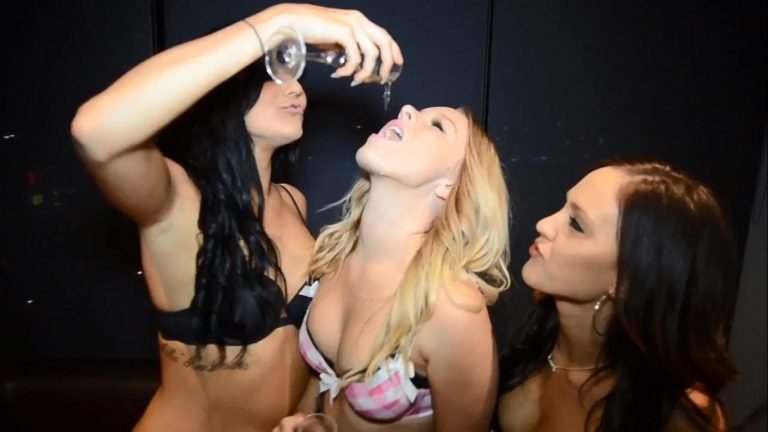 Now that we have wrapped up the mongering section of this Hague sex guide let's talk about the best area for singles nightlife. Some guys may want to try to get laid for free and then fall back on the mongering if it doesn't work out.
Most of the best nightclubs in the city can be found downtown around Grote Market. A couple of specific venues to try and get free sex in The Hague would be Pip and Danzig, two of the more popular clubs in the city.
You can also go to the numerous bars and beach clubs at Scheveningen Beach, particularly during the summer.
Meet Girls Online
When it comes to meeting girls in the Netherlands online there are a few ways you can go. Considering this is a mongering guide we are going to focus on the best site to find girls for sex, Adult Friend Finder.
This site is extremely popular in Europe, in fact you will be surprised just how many girls from the Netherlands you will find on it. And when you meet a girl on Adult Friend Finder you aren't going to have to wait for three dates before you get laid.
If you want to have casual sex without paying for it then this site is perfect for you.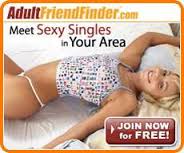 Enjoy Finding Girls For Sex In The Hague
Legal prostitution definitely makes things a lot easier for mongers. Just remember to make sure you and the prostitute are both on the same page about what will go down before you agree to any deals.
Sometimes the window brothel girls can feel a bit pushy to get you out as quick as possible, but with how cheap sex is here that is kind of understandable. While the overall nightlife pales in comparison to Amsterdam it is still far better than you will find in most cities around the world.
If what you find here can't fulfill you consider checking out Germany, our eBook guide covers the nightlife in great detail. Good luck finding girls for sex in The Hague.