Where To Hook Up With Sexy Girls In Kiev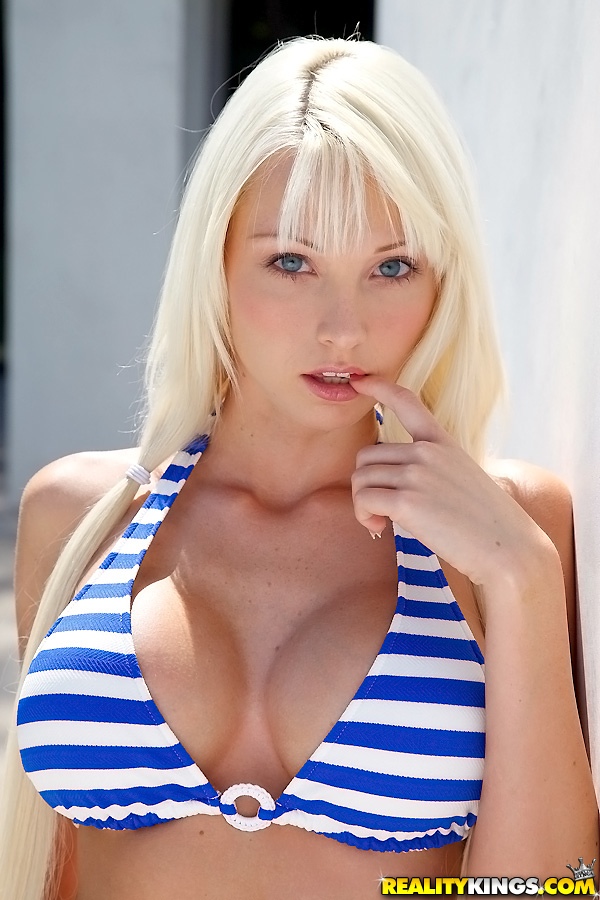 This wasn't one of the mail order bride capitols of the world for nothing. Now that more people are traveling than ever before many foreign men wonder where they can hook up with hot girls in Kiev for sex or dating.
There are many options for this, but just be aware that there are many hookers around. When you are out in a pickup bar or in nightclubs you may always have to wonder if the sexy girl is a pro or not, but that is just part of the deal in a country as poor as this. The women will dress pretty slutty so it can be hard to tell the good girls apart from the prostitutes.
You probably shouldn't expect to get many one night stands or quick hook ups here. It usually takes 3 dates with Ukrainian women to get laid, if you are lucky you might get it in two, if you are really lucky you might get it in 1.
Don't count on it in one, but also don't give up. If she is agreeing to go out on a second or third date that means she does have some interest and things are progressing well for you.
The biggest factor when it comes to trying to hook up with sexy Kiev girls will be that you probably speak different languages. The girls don't speak English well, they probably are better at texting it than speaking it.
That makes day game pretty hard, but we will still give you some options for that. The nightclubs can be great places for foreign men to meet girls, but there will be lots of ladies of the night around.
Meeting sexy girls in Kiev online can be a great way to find casual hook ups or a serious relationship. Since they will likely text better than speak this makes the initial chats a little easier, but more on all of this later. For now lets start this sex guide with the nightlife and work our way around to the other stuff.
Sexy Girls At Kiev Hook Up Bars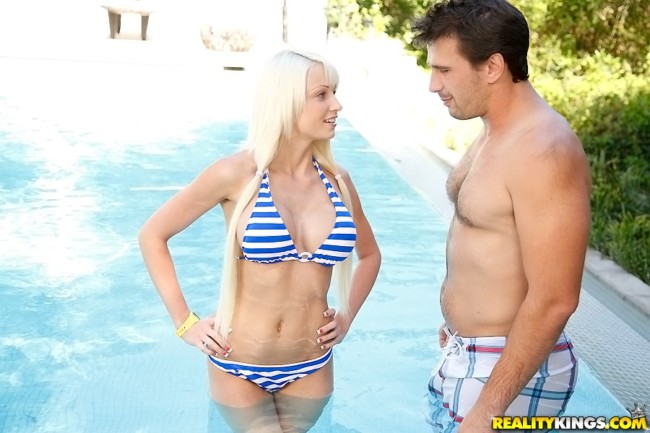 A great place to go out and pick up sexy girls in the Kiev nightlife will be Arena City where there are many good bars and clubs. Skybar is one of the top nightclubs in the area and a place you should definitely visit.
'The Bar' is another good spot and is known as a foreign singles bar where the women interested in having sex with foreign men go to get picked up. That always makes things easier.
A few more good nightclubs to visit would be:
Dali Park
Chi
Juniper Bar
Saxon
Indigo
Kosatka
Sometimes it can be better to go to the 'foreigner hunter' singles bars like The Bar where Kiev girls want sex with foreign men. Other times it can be better to go to places like UBK where you are one of the only foreign men around.
One of the more popular singles bars is Shooters and it can definitely be a fun place to party. This seems to attract a bit of a sluttier crowd and on Wednesdays when the sexy ladies drink for free you may have a good chance of hooking up with a drunk girl.
Foreign men will probably have a lot more success picking up girls for sex in the Kiev nightlife than with day game. That is just the dating culture here, the girls seem to be much more receptive at night. Be sure to plan your trip around the summer months when most European nightlife is much better.
However don't expect to go out and hook up each night. There are two different strategies here that will work pretty well.
The first one is trying to spend some time with the girl the first night you meet her and treat it like a date from that point on. Change venues with her, maybe going to a park or to a casual bar for a conversation.
At the end of the night mention something about that being a nice first date and that you hope you can see her again. This way you may be able to kill 1 of the 2 or 3 required dates the women need to feel comfortable with you.
Or you can go out, get as many numbers as possible, and then set up some quick dates for the future. Like an afternoon coffee date with little to no hopes for actually scoring that time, but again getting 1 of the no score dates out of the way quickly.
Where To Try Day Game
Sadly this is not a good country for day game. You will be approaching a lot here and the majority of them either won't speak English well or will be too shy to actually try to speak it with a native speaker.
Many of the sexy girls in Kiev definitely have an interest in foreign men, but they aren't too keen on street or mall pick ups. That doesn't mean you shouldn't try, it just means that you shouldn't expect to have a lot of success.
On weekends in the summer time day game options are pretty obvious. Head to the beach bars like City Beach Club or Bora Bora Beach Club to meet hot girls, just like you would when trying to pick up girls in Odessa.
That Youtube video we just posted shows what type of sexy ladies you can find at the beaches in this country during the summer. They don't get nice weather for too many months in these parts so they will be out and about when they have it.
Other good day game options are the Shevchenko Park which is located right next to a big university. Girls will hang out here between classes, and the more educated girls will be more comfortable chatting up foreign men since they likely know more English.
A couple of big malls you can try out are Dream Town and Sky Mall. Maiden Square is another place that will have some good day game options for you.
Don't expect too much success picking up women in malls or on the street here, but its not impossible. If you know some Russian that will help you a lot, especially when you visit other cities like Lviv.
Meeting Hot Girls On Dating Sites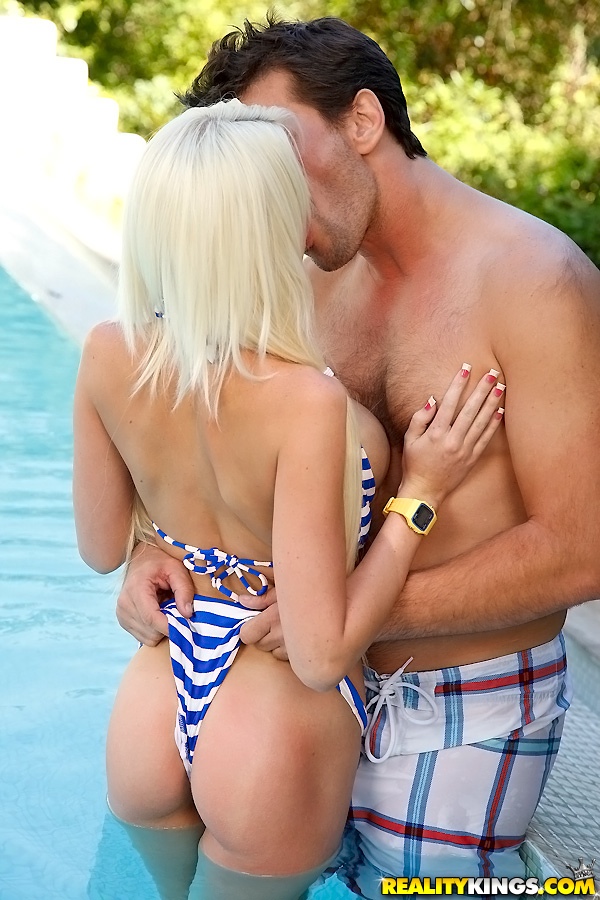 If you go out in the day you are probably only going to get like 15% of the girls you approach to give you their phone numbers. That is not a very good success rate, at most you will get a number or two a day.
If you go out at night you will get a higher percentage of numbers, but they might be from hookers. For foreign men using online dating sites is a great way to do things efficiently and get lots of numbers quickly.
All over the world girls are flaky and it is no different here. Getting one number means nothing, you need to get a lot if you want to actually get a date.
Online you can message hundreds of sexy girls in Kiev in an hour. Even if only 15% of them reply that is far more than you are ever going to meet any other way, and you will probably get replies from more than 15%.
These women signed up to the site because they want to meet guys, many will be hoping to find a foreign husband. Just remember to follow some very easy tips when meeting hot Kiev girls online.
Type out short, easy sentences. Don't use big words that they may have trouble with. Make a bit of small talk then try and get their number.
Don't over think it, keep it simple and easy. The more difficult you make it the more likely they are to get scared to try and speak English to you face to face and back out.
You are unlikely to get laid on a first date here so just set up something simple and easy. A coffee date at Maiden Square or a mall.
If you get a second date there is a chance you might be able to hook up so go for a dinner and drinks date. Nikka Bar and Paravoz are both good casual bars to take a date too. Then you can invite her back to your place, or out to the nightclubs.
If you don't hook up on the 2nd date and she gives you a third then you are likely to get laid. Head over to a dating site now and search for any cities you will be visiting.
No matter if you are looking for a quick hook up, a girlfriend for a week, or to find a good Ukrainian woman to make a foreign bride you can find them online.
There are plenty of apps and sites out there to meet sexy girls online here. Because this post is in English we bet there are some tourists reading it.
If you are still in your hometown dreaming about taking a trip try using Adult Friend Finder to find girls for sex near you right now. It is a great site for fast hook ups, and Adult Friend Finder is doing great in American, European, and Australian cities these days.
Good Luck Finding Sex In Kiev
The girls here definitely have an interest in sex with foreign men but the communication can be a real problem. Day game isn't a great strategy but that doesn't mean you shouldn't make an attempt if you see a stunner walk by.
Going out in the nightlife will be more effective, but you shouldn't expect any one night stands. If a sexy lady is asking where your room is or is eager to head back to your place on the first night she is probably a prostitute.
When meeting girls online just keep things simple. Set up a quick, easy first date just to get that out of the way. On the second date involve drinks to loosen her up a bit. Hopefully you get lucky and get laid on date 2.
Good luck hooking up with hot girls in Kiev for sex or a serious relationship. It may not be the easiest thing in the world, but nothing worthwhile ever is.