Tips For Planning Your Las Vegas Trip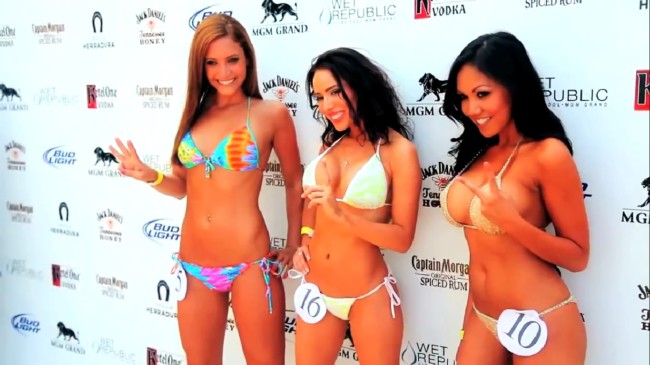 So you are trying to plan your Las Vegas trip with your bros and aren't exactly sure when to go or where to stay. Your first trip to Vegas needs to be a good one, after all it is likely going to cost you a lot of money.
This is not a city that you can easily do cheaply, and expecting to win enough money on the tables to cover your trip would be a bit aggressive. But you don't want to make the same mistakes that many people do and come at the wrong times.
You also need to book your room long in advance if you can, that way you will get the best rate. There are certain weekends where the crowds will pour in and some of them are great times to visit, others not so much.
You also need to decide where you want to stay and the answer needs to be on the strip. So then it comes down to how much are you willing to spend?
Do you want to be able to tell every girl in town you are staying at a suite at the Cosmopolitan? Say that enough times and you will probably get one to join you even if you have no game.
Or, do you want to try and find the cheapest spots on the strip and let your game do the work? Either way you need to try and plan wisely so that you can get the most out of your vacation.
While this site is mostly about how to find girls or great nightlife this post is more about the logistics of your Las Vegas trip. For more on where to find girls in Las Vegas you can click here.
When To Take Your Las Vegas Vacation
There are certain times of year that Vegas is great, and other times where you may not want to go. From around mid November to early January you should probably be giving Vegas a pass.
You may be wondering about New Years Eve? Don't bother. This is the 2nd most overrated time for Las Vegas, don't worry we will get to the first soon enough. New Years Eve in Las Vegas is just way to overcrowded and while crowds can be good this is to much.
Doing anything will have you waiting in huge lines, and while that is kind of standard in Vegas they are really long lines. Many of the casinos only allow guests from their own hotel in on that night, and of course they raise the rates really high with all of the demand.
Plus you will have to put up with holiday travel which is never fun no matter where you are going. And the weeks before Christmas the city takes on a bit of a depressing feel. There are less tourists in town and things are just kind of glum.
However, that may make it a better time if you just want to go for gambling. Really though, Vegas is much better in the spring and summer even if the heat is brutal. Now to the most overrated weekend for a Vegas vacation, and it is unquestionably the first round of the NCAA Tournament.
Wouldn't it be awesome to watch all of the games in a sports book? Ya that would be sweet! Unless every other dude in the US has the same idea and heads there to do it. College basketball is a great sport and the tournament is awesome, but the opening round is a tad overrated anyways.
Then throw in that there is now a 20 to 1 guy to girl ratio at any nightclub, pool, bar, or strip club and you will start to realize why this is a bad idea. Even if this is mostly a sports trip you will still be getting drunk all day and hope to pull at night right? Good luck with that.
Don't head to Vegas for New Year's Eve and don't head there for the NCAA Tournaments first round either. The 2nd weekend of the tournament will be much better with far fewer dudes going out, and the games will be better also. We would give the same advice for visiting Atlantic City, but only on a smaller scale.
Sneaky Good Vegas Weekends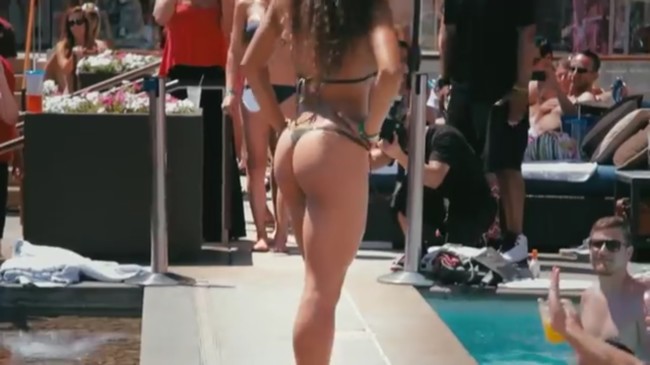 Two other sneaky good times for a trip to Las Vegas are Memorial Day Weekend and Labor Day Weekend. Yes the crowds are big and yes many other people have the same idea. But it is at a much more tolerable level.
If you are driving in from California maybe try to go from Thursday to Tuesday or head back Sunday. Friday and Monday will have heavy traffic going the same way you are.
These are the best weekends for pool parties without a doubt. They will be packed, but there will be so much talent on display that you won't even need to hit up a strip club like Spearmint Rhino for your eye candy.
The best times to head to Vegas are probably late April through early June, and then again in around September. Mid June to mid August is brutally hot.
One other great time to be in Vegas is for Halloween, particularly if it is over a weekend, then the whole weekend will be awesome. You know how the first time you experience a Halloween on a college campus your mind gets blown by how things have changed?
Multiply that by 10, and add in some of the hottest women you have ever seen in every sexy outfit that has ever been imagined. Pulling a dime dressed as Ariel from the Little Mermaid will not be easy mind you, but at least you had a chance.
Also, Las Vegas Adultcon and the AVN Awards are held in Vegas every January. Any porn fans may want to head out then.
Where To Stay On The Las Vegas Strip
If you are going to Vegas you need to stay on the strip. The only exception may be somewhere like Westgate (used to be the Hilton) where sometimes you can find some great rates if there are no conventions in town and it is close enough.
Forget about staying downtown, there is nothing down there and you will regret your decision. If you want to spend equal time downtown and on the strip then you could stay somewhere like Circus Circus which is a cheaper option on the North end of the strip closer to downtown.
But there is really nothing downtown and you are better off not going at all. This is where your grandparents will go on their trip to remember the old Las Vegas. Young single guys have no reason to go there.
So that means you really have two choices for staying on the strip. You should either spend a lot of money to be at a trendy hotel to try and impress the ladies, or get the cheapest spot available that still has you right in the heart of the action.
Casino Royale is located right next to the Venetian in the center of the strip and you should be able to get a room here for 1/3 the price of the mega hotels.
Now it won't have the same pull factor as some of the others, but it will get the job done and is a great spot for any budget traveler. The location is top notch and hopefully the girl you pick up won't be superficial enough to care about where you stay. At the end of the day a hotel room is a hotel room and your room here will be fine.
Or you can try and live it up and get a room at the more trendy spots. The Cosmopolitan and Aria will be two of the better places to mention if you want to try and impress stuck up girls with your great hotel picking abilities. Some others that may get the desired result are the Venetian, the Bellagio, or the Palazzo.
You need to try and figure out what your plans are for the week and choose wisely. You can read more about the great pool parties and night clubs in Las Vegas here.
If you plan on going to Tao Nightclub then get a room at the Venetian or Palazzo so you are walking distance from your room. That will make a girl much more likely to leave the club with you.
Same thing for if you are going to go to Encore Beach Club on Sunday. Encore to the Venetian is not far at all, but a girl who doesn't know the area may think it is and not want to go 'that far' with a stranger.
If you have a room right upstairs, sure why not. All of these hotels (except for Casino Royale) will be very expensive, so choose the one that is located closest to where you think you will be going out the most. You can also contact women on Adult Friend Finder who are looking for free casual sex.