Taking A Poker Trip To Las Vegas
While the poker bubble seemed to burst a few years back there are still plenty of guys taking a poker trip to Las Vegas. Many of them really enjoyed playing online or with their friends, and heading to Vegas brings back old memories.
There are always plenty of fish in town for vacations or conventions that don't mind dropping a few hundred dollars on the table. It is expected, that is what Las Vegas is all about to some.
So if you take a poker trip to Las Vegas you are one of the few people in the casino that actually has a good chance of making some money. Well, as long as you aren't one of the fish.
There are some ways for you to maximize your profits, or at least giving yourself the best chance to do so. As always game selection is key so head to the best poker rooms with the most traffic and find a good game.
Some casinos put a lot of effort into making sure they have a good poker room and you can really tell. Others don't and once again that is easy to tell as well. Lets start off with the best poker rooms in Las Vegas.
The Best Poker Rooms In Las Vegas
There are really 3 rooms that stand out above the rest these days, and they have been 3 of the best rooms for the last 5 to 10 years. The Venetian has one of the biggest rooms in town and probably will have the most tables running.
They also have a wide selection of games. Sure a majority of the tables will be 1-2 and 2-5 NL Holdem but you can also find PLO and limit Holdem or Omaha from 4-8 to 15-30 at times.
This is one of the most trafficked rooms by Vegas locals so if your table has no action and everyone seems to know each other (or is sitting there silently like a local not a tourist) go ahead and get a table change.
Just down the street you will find the Wynn and this is another of the best rooms in town. Here you will find 1-3 and 2-5 for the most part and some 5-10 as well. Every once in a while they will get some bigger games going here.
The Aria is another of the best places to play and it has the 1-3 and 2-5 games along with the most 5-10. This is also your best chance of finding some mixed games or even a big game with your favorite poker pros in the Ivey Room.
The Aria is another spot to find PLO generally played at 1-3 but sometimes 2-5. Any poker room will run any game you want to run if they can get enough players, and these 3 rooms have the most players and are the best run on average.
When playing cash games in Vegas always remember how many available tables there are in this town. If your game sucks then ask for a table change, and if you can't find a good one at one casino move on to the next.
With good game selection skills you can always find a good game in this town, and you can always find sexy girls at the nightclubs as well. Speaking of that, if you have never tried to hook up in Atlantic City before maybe head there on your next trip.
Best Low Buy In Poker Tournaments In Las Vegas
Those are the best rooms for cash games but they aren't necessarily the best rooms for tournaments. Throughout the year most tournaments around town suck but during the summer and WSOP time that is the best time for tourneys.
Most reading this thread probably know that the Rio is where the WSOP is held, but most also probably can't afford the high buy ins that go down there. They do have some lower buy ins, but for various reasons (slow dealers being the main one) their events aren't the best.
Instead you will want to head to a few other places that have good summer tournament series. The Venetian, Golden Nugget, and Binion's all have much more affordable tournament series in June and early July.
At the downtown casinos the average buy in will be in the $200 range with the highest probably topping out at $500. For the Venetian $330 is usually about the average. These are mostly NL Holdem but each place should have a few PLO/PLO8 and maybe some mixed games in there as well.
Outside of the summer the only others worth playing really are anytime the Venetian has a Deep Stack Extravaganza which luckily they are having almost year round now. Check the schedule here to plan your trip accordingly.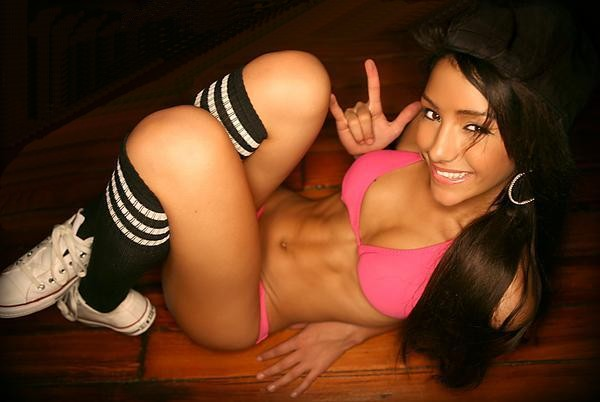 Where To Stay On Your Poker Trip
Well where do you expect to stay the most? And how big is your budget? If money is no issue and you plan on staying at the Aria then go ahead and stay there.
Ditto the Venetian or the Wynn. Each of these hotels may be able to offer a 'poker rate' but that is only if you play 6 hours a day each day. It really isn't worth it to lock yourself into one card room for your whole stay to save some money.
What if you decide to stay at the Wynn and for your 3 nights there no fish come by? Then you are stuck grinding out awful games 6 hours a day when you could walk 2 doors down and find an amazing game elsewhere.
Plus you can likely find as good of a deal on Agoda as you can from the poker rate anyways. If you are looking to save some money on your room (ie being smart) you can try and stay at Casino Royale which is right next to the Venetian for 1/3 the cost.
Or you can try to use AirBnb to get a place just off the strip. This way you can live in an apartment with a kitchen and full amenities instead of staying in a small hotel room. Depending on how long you will stay this may or may not be the best option.
The poker room rate certainly sounds great in theory, but when you are taking a poker trip to Las Vegas you want to keep your options open not be tied down anywhere.